India's anti-doping agency Wednesday revoked the suspension of veteran goalkeeper Subrata Paul after the footballer proved he had taken a banned drug unintentionally.
Paul, dubbed the "Indian Spiderman", was provisionally suspended after testing positive to banned drug terbutaline during a random test by the National Anti-Doping Authority (NADA) in March.
The World Anti-Doping Agency prohibits the use of terbutaline but Paul said that he had only taken cold and flu medication which may have contained the banned substance.
"In this case the anti-doping rule violation involves a specified substance and the athlete was able to prove that the dope violation was not intentional," NADA said in a press statement.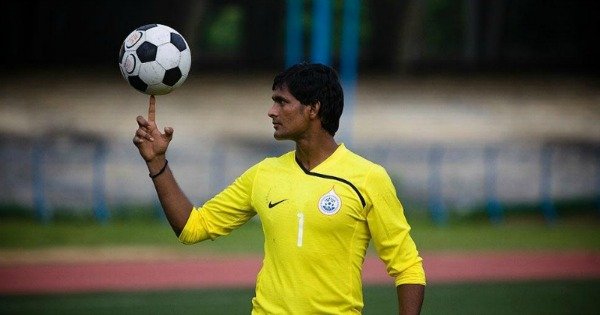 "His suspension stands revoked with immediate effect."
NADA said it had reprimanded Paul, who plays for the Indian league club DSK Shivajians, as well as the All India Football Federation (AIFF) for failing to provide proper guidance to its players.
It also asked the AIFF to take necessary action against its team doctor who "admitted in writing that he failed to take due care in prescribing the medicine to the athlete (Paul)".
The 30-year-old goalkeeper, capped 64 times by his country, last played for India in 2015.
He helped India win the 2008 AFC Challenge Cup and qualify for the Asian Cup in 2011, where they ended a 27-year absence from the region's top competition.
In 2004, Paul was provisionally suspended by the AIFF after a collision with Brazilian striker Cristiano Junior who died shortly after scoring for Dempo club in the final of the Federation Cup tournament.
Feature image: PTI