Shawn Marion has been there, done that. Before an early retirement, the power forward played for Phoenix Suns, Miami Heat, Toronto Raptors, Cleveland Cavaliers and won an NBA championship with Dallas Mavericks in 2011. The four-time NBA All-Star was in India recently to promote basketball in the country – as NBA India go all-out in popularising the sport in one of the most untapped markets in the worlds when it comes to basketball.
And despite growing up in the USA, where basketball is steeped in culture, the 38-year-old insists he didn't have it as good as the kids in India when it came to interacting with someone who personifies your dreams.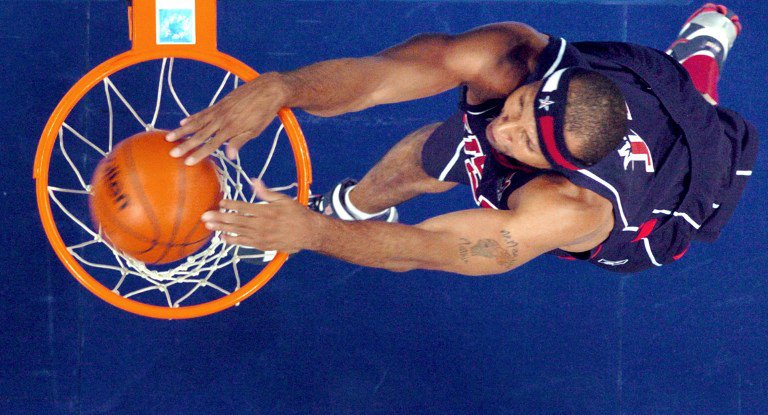 "I always knew about the NBA but the difference is that I never saw an NBA player in flesh and blood when in school. I think that is massive inspiration – to see an NBA player come and interact with you. I didn't get this. I never saw a player this close-up. You think it would be a lot easier to see them in the States – but it's not. And sometimes you have dreams as a kid and you need to see what it looks like in reality."
The skeptic will always question what a clinic – or even a grassroots programme as it is popularly known as – would do to help the sport, apart from inspire and popularise a sport in a country whose population almost guarantees a bit of traction.
India's problem however, has never been popularising a sport – it has been the process of turning a potential amateur player pool into a professional one. And the solution to that is often throwing players into competitive action – give them an aim which is slightly smaller than the NBA itself, but eventually leads to it.
In short, a professional league, just like the Indian Super League or the Pro-Kabaddi League. That would make it much easier than scouring the nation for talent like NBA India does through its many programmes and an elite academy opening soon in Delhi.
"With the population here, why wouldn't you have one? The question is, would they go and support it just like they do soccer and cricket. Any sport you push, you have to generate revenue so they'd want people to come and support it. I think it'd be awesome and kids would love it – they may not have a Shawn Marion here but they'd have Indian stars to look up to and go to the NBA or the Euro League for that matter. It's not for me though, because you need facilities – arenas, courts and make it accessible to people."
Marion fielded questions ranging from his playing days to his awkward shooting style and whether he would like to become a coach in the future – until he had to tackle the most common and often inexplicable question of why there are only two players near the NBA level from a country with 1.2 billion people.
"You're still catching up to the world – a lot of countries took a lot of time to catch up to the level of the NBA. China has a large population as well but it took them a lot of time to get to the NBA. The exposure has just begun here and it's just a matter of time that you'll see an Indian in the NBA. You have to keep working and finding the talent."
Feature image source: AFP