Chicago: There's something about sporting returns. Be it Thierry Henry's short but memorable loan stint at Arsenal five years after he had left for Barcelona, or David Beckham's return to Old Trafford with AC Milan. It could be as simple, but turbulent, as Sourav Ganguly playing for the Pune Warriors at the Eden Gardens in the IPL, against Kolkata Knight Riders. Or it could be like LeBron James, whose return to Cleveland led to a fairytale first NBA Championship for the side.
Then there are those who leave the nest too soon – the world's most expensive footballer Paul Pogba never played for Le Havre: Manchester United signed him before that could happen.
NBA superstar Dwyane Wade is one such.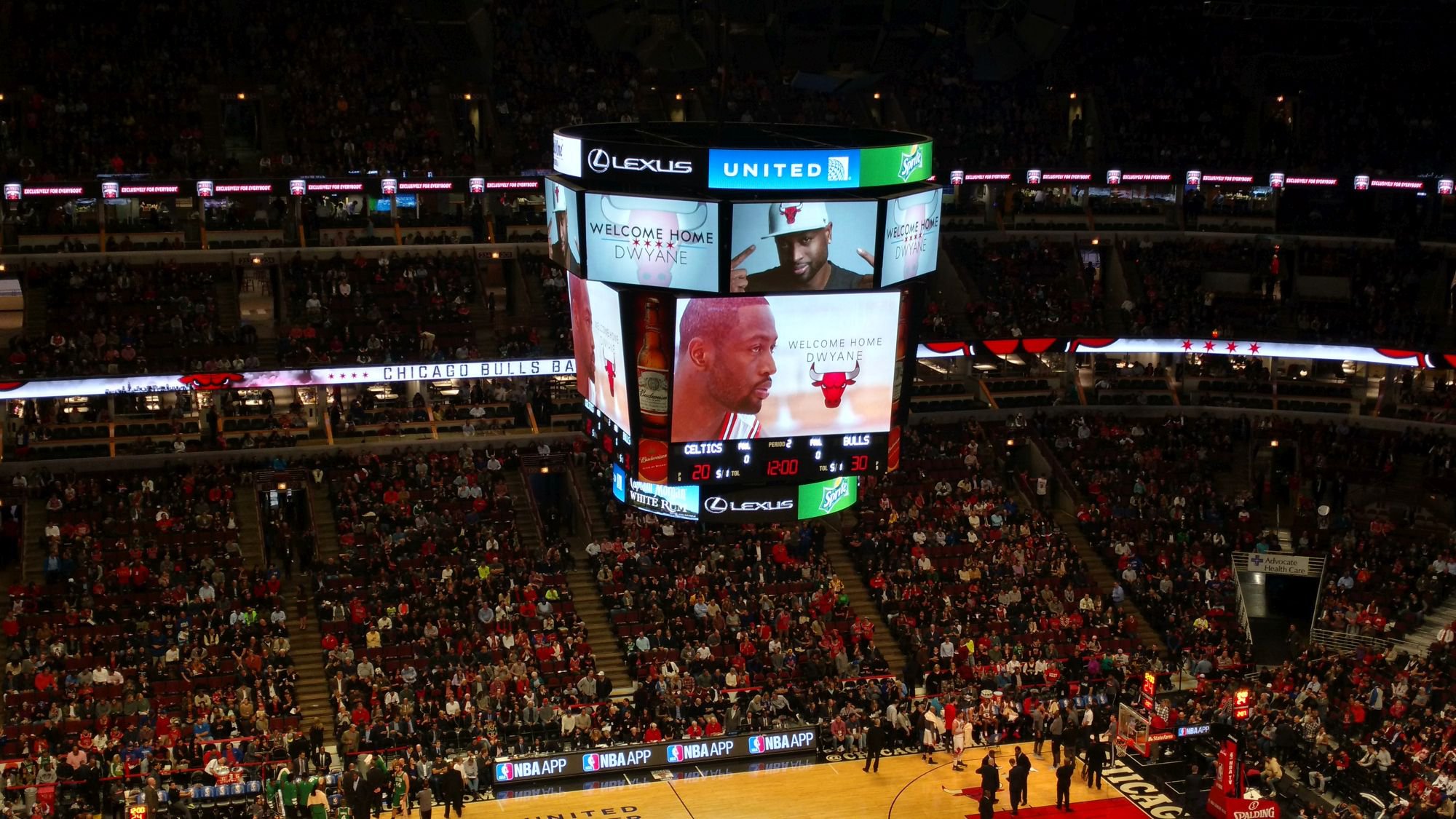 He may not have moved far – only a two-hour drive away from his hometown in Chicago to Milwaukee, opting to play college basketball for Marquette University. He was convinced the Chicago Bulls would pick him as No 7 in the draft in 2003. However, Miami Heat decided to pass on their No 5 pick and chose Wade instead. Then in 2010, there was talk of another return – again, the Bulls couldn't get it together. Wade stayed in Miami, got to play with LeBron and Chris Bosh, and scripted a Hall of Fame career: three NBA titles, 12 All-Star teams, one-time NBA top-scorer (2009), two-time Olympic champion and Finals MVP in 2006.
But one dream lived on. To play for the Chicago Bulls. One that finally came true: Wade will wear the same No 3 that his college retired in his honour. It was finally time.
"I'm a Chicago guy, a Chicago kid," he is quoted as saying in the opening night programme before the Bulls welcomed the Boston Celtics at the United Center on 28 October. "I want to be a champion, just like Michael Jordan. And that's who I want to do it with – the Bulls."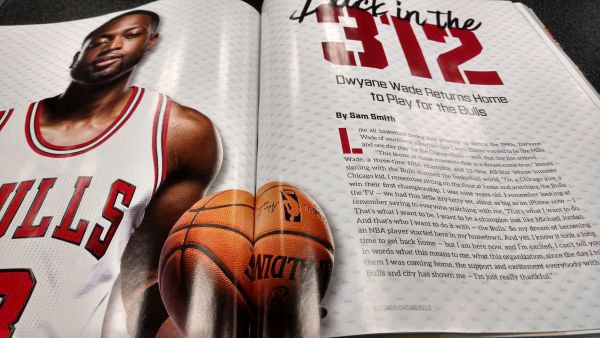 That dream is still more than 80 games away – but Wade made a cracking start to what could become a stunning return. On his much awaited debut, he opened the scoring in the match with a two-pointer from just inside the area. If the United Center reserved its loudest cheer for his introduction, then that first basket took the roof off. And Wade just kept getting better in a closely fought match which Chicago won 105-99.
With six minutes left in the first quarter, he scored a three-pointer to give his side a 20-8 lead. He then went off with 5 remaining – and the waiting bench looked chuffed to bits. He came back soon enough – missed a two-pointer completely (didn't even touch the ring) after dribbling past two Celtics and then almost scored a phenomenal dunk at the buzzer. Another three-pointer followed in the 3rd minute of the 2nd quarter before a glorious pass for a Cristiano Felicio dunk – the crowd going a wee bit wilder when the announcer said 'assist Wade!' than when the scorer's name rang out.
At half-time, the Bulls played a long video on Wade and his return to where he was raised. It started with the words, "Just a reminder to welcome back Dwyane Wade…" — this was clearly setting the tone for the Bulls's season. They needed a hero to replace the departing Derrick Rose, and up steps Wade, the player who was always meant to play for the Bulls.
But can he do a LeBron? "I'm not looking at the jinx, I'm looking at the banners back there (in Cleveland). I am excited – to be a leader in the team, to be a great voice, for the team and in the community of Chicago," he told ScoopWhoop after training.
For a side that has made the playoffs in seven out of the last eight seasons, the Bulls looked terribly off-pace last year and failed to make it into the last 16. However, if they are to fulfill their potential in 2016-17, they need more of the same from Wade: his debut ended with him scoring four out of six attempts at three-pointers. He finished with 22 points in the match, only behind Jeremy Butler. He made all four of his free throws, had six rebounds and five assists.
"I remember sitting on the floor and watching the Bulls win their first NBA championship. I was nine years old – I know it took a long time to get back home – but I am here now," he added in the Bulls magazine.
And while he also told ScoopWhoop earlier that "everyone's journey and everyone's story is different" — he will surely be hoping his ends like LeBron's, as champion in his hometown.
——
Here's the upcoming schedule for NBA. Watch it live on Sony Six (Timings: IST)
October 28, 2016, Saturday, Toronto vs Cleveland: 4:30 AM
October 28, 2016, Saturday, New Orleans vs Golden State: 7:30 AM
October 29, 2016, Sunday, Cleveland vs Orlando: 5:00 AM
October 29, 2016, Sunday, Sacramento vs Minnesota: 8:00 AM
The writer is in Chicago on the invitation of the National Basketball Association.