Neeraj Chopra has honored the entire nation on several occasions. From being the first desi to win the diamond trophy with an 88.44-meter throw to bringing home India's first gold at the Tokyo Olympics, he has been breaking his own records.
The athlete scripted his name in golden letters once again as he became the first Indian to bag a gold medal with a massive throw of 88.17-meter in the men's javelin final in the World Athletics Championships 2023, last evening.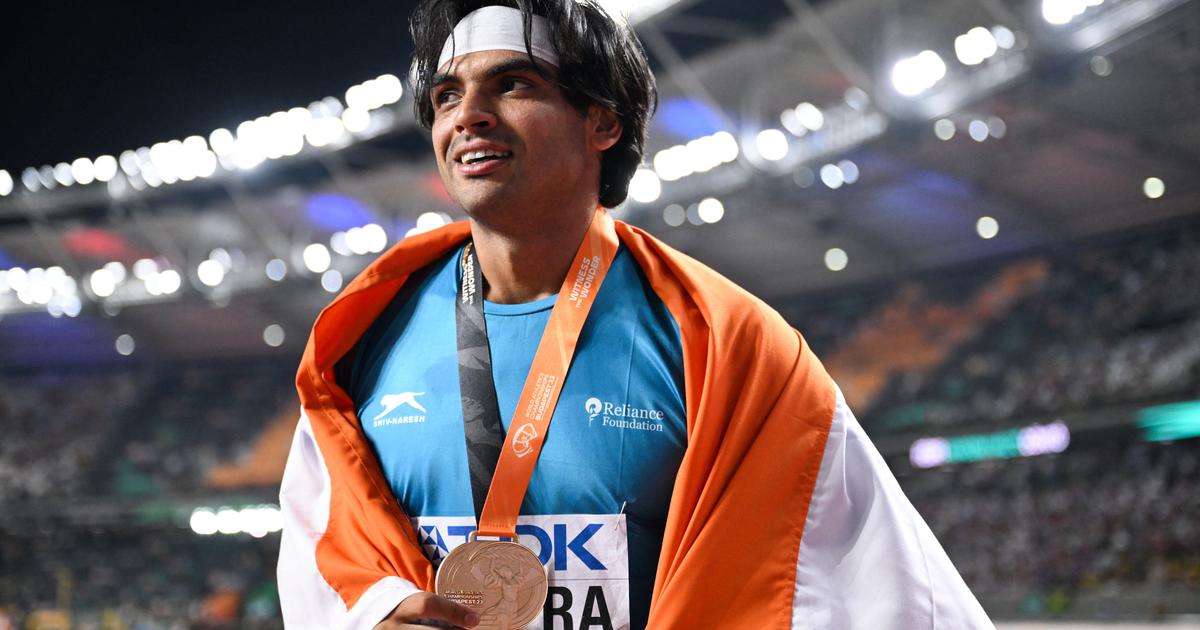 Pakistan's Arshad Nadeem and Czech Republic's Jakub Vadlejch secured the second and third positions with a throw of 87.82m and 86.67m, respectively. 
Needless to mention, social media erupted in excitement and tweeted their emotions.
He, on several occasions, proved that he's a brilliant athlete on the field as well as an amazing human off the field; and he has now won hearts with a heartwarming gesture once again.
In a video, Neeraj and Jakub were seen posing with their respective country flags, after the match. Arshad, who was without his country flag, was standing out of the frame and that's when Neeraj asked him to join and covered him under the tricolor.
His heartfelt action went viral across the internet and netizens lauded him for his act:
A star who we can actually look up to.