More than 1,000 Russian athletes in about 30 sports took part in an "institutional conspiracy" to use banned drugs at the Sochi and London Olympics and other global events, doping investigator Richard Mclaren said on Friday.
International sport had been "hijacked" by the Russians, according to the the Canadian lawyer who has previously accused Russia of "state-sponsored" cheating.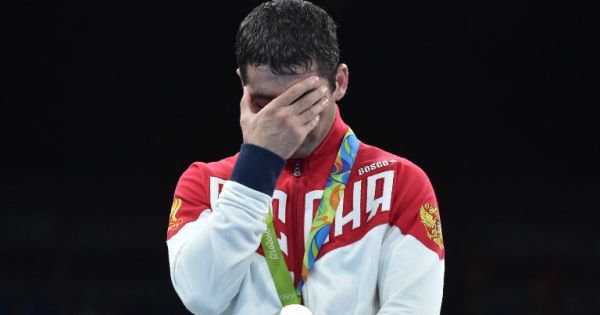 He said in his new report for the World Anti-Doping Agency that he had confirmed the switching of samples at the Sochi Winter Olympics in 2014 and that salt and coffee was used to manipulate samples when checked by international experts.
More than 1,000 athletes in the summer and winter Olympics and Paralympics "can be identified as being involved in or benefiting from manipulations to conceal positive testing," the report said.
Information on 695 summer and winter Olympic athletes had been sent to sports federations. He gave no names but said "well known and elite level athletes" had tests declared to WADA "falsified".
"A cover-up that evolved over the years from uncontrolled chaos to an institutionalized and disciplined medal-winning strategy and conspiracy," McLaren said as he introduced his report.
McLaren's report said the doping started in about 2011 but the sports ministry under Vitaly Mutko, now a deputy prime minister, took control from 2012 fearing that the cheating would be detected.
"An institutional conspiracy existed across summer and winter sports athletes who participated with Russian officials within the ministry of sport and its infrastructure," said McLaren.
"These activities were supported by senior Russian officials, including the minister and deputy minister of sport."
Mutko, who has denied any involvement, was not personally named. He was barred from going to the Rio Olympics by the International Olympic Committee in August but has since been promoted by President Vladimir Putin.
Asked his reaction to Mutko's promotion, McLaren said "No I am not surprised."
"For years, international sports competitions have unknowingly been hijacked by the Russians," he told a press conference.
"Coaches and athletes have been competing on an uneven field. Sports fans and spectators have been deceived."
McLaren said Russian officials could be trusted "but they need to reform themselves".
The system was "refined" in the buildup to the 2012 London Olympics and then further for the 2013 Universiade, the world athletics championships in Moscow in 2013 and particularly for the 2014 Sochi Games.