Belgian Marieke Vervoort, who won two medals in wheelchair sprint at the London Paralympic Games in 2012, will retire after Rio 2016.
But the 37-year old may not just leave the world of sport – in a shocking revelation, she is even considering leaving the world by choosing euthanasia. Vervoort has an incurable spinal degenerative disease since 2000.
"After Rio, I will stop my sports career, I want to see what life brings me and I will try to enjoy the finest moments. I have a bucket list, including stunt flying, and I have started thinking about euthanasia. In spite of my condition, I have been able to experience things that others can only dream of," she was quoted as saying in multiple reports, including The Mirror, The Sun and the Sydney Morning Herald.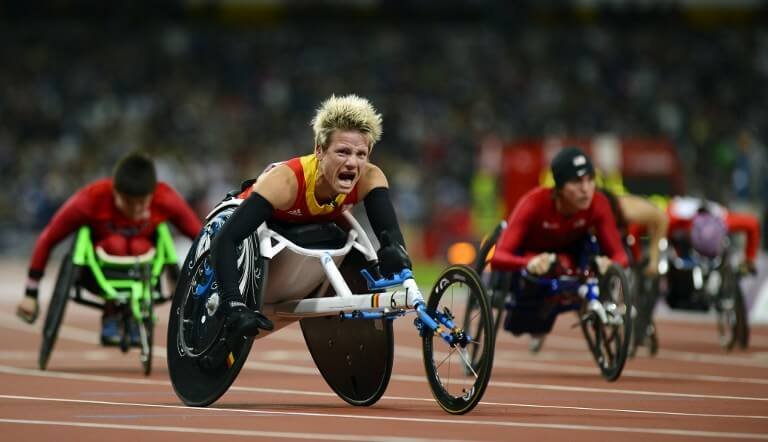 Vervoort won gold medal in 100m and a silver in 200m T52 wheelchair sprint in London and has since been on a record-breaking spree. She also won at the World Championships in 2015. 
The Belgian athlete can choose to end her own life legally as euthanasia was legalised in Belgium back in 2002. It needs the written consent of three doctors and the law is extended to terminally ill children as well.
"I train very hard, even if I have to fight day and night against my disease. Every day it hurts, some nights I do not sleep, and after 10 minutes' sleep I have to train. I did not know if I would be in Rio. Of course, I am very happy that there are enough athletes, so the league can continue. After my physical problems I never thought I'd get here, Rio is my last wish," she said.
Reports also suggest that she has made up her mind about ending her life and has set a date in 2017 as well. 
Feature image source: AFP