India coach Anil Kumble today categorically dismissed allegations of ball tampering levelled against skipper Virat Kohli by the British media, stating that he does not believe in "giving wind to such stories".
A British tabloid published footages of Kohli applying saliva to the ball during the first Test against England at Rajkot. However, there were no complains made by the visiting team or the match referee to the ICC within a window of five days, which is a must as per world cricket's governing body's clause.
The ICC has already said that it will not make any investigations as per rules.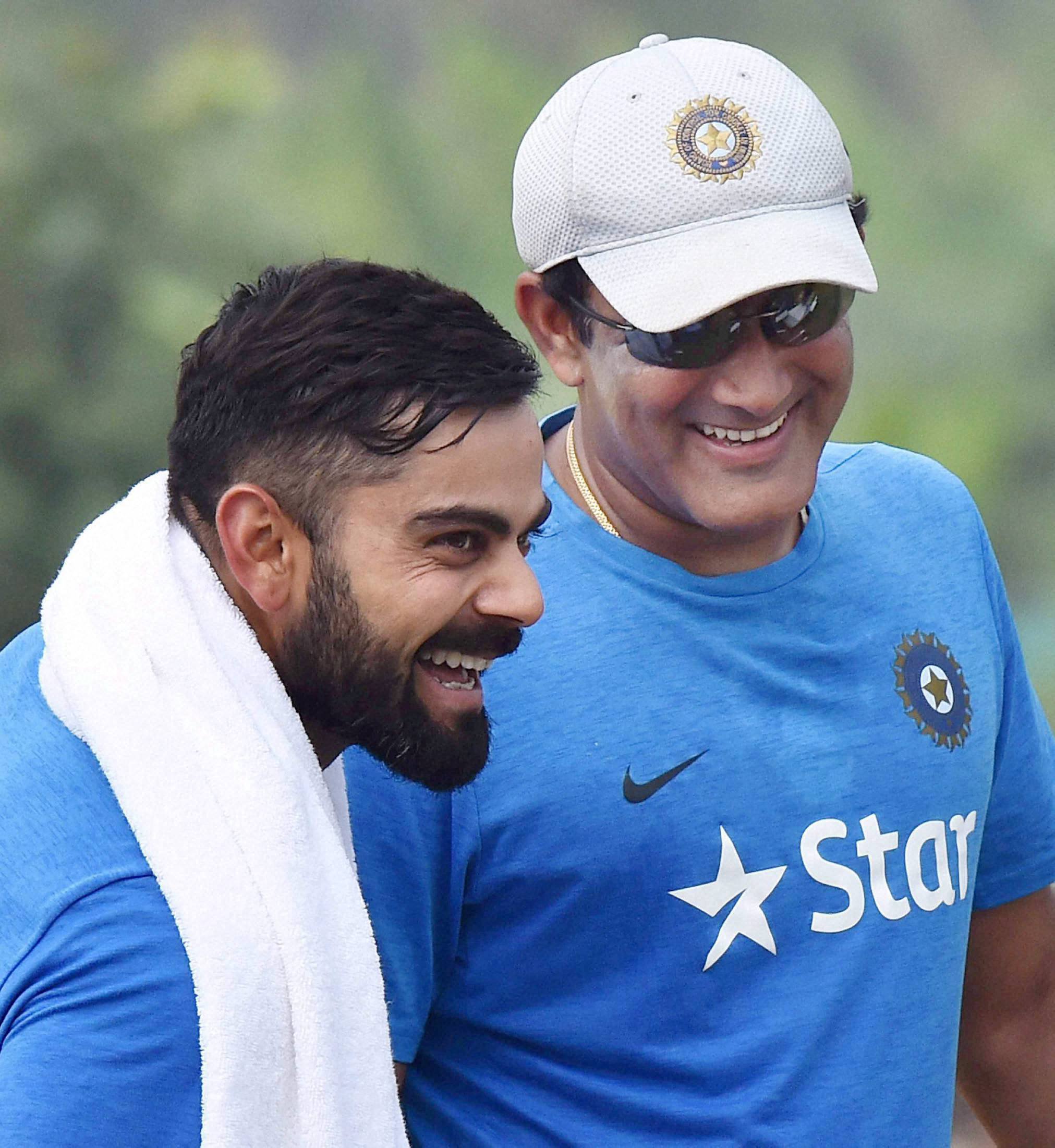 "First of all, I don't want to react to any report that is there in the media. As far as I am concerned, neither the umpire nor the match referee ever came to us talking about it. We would certainly not like to give too much wind to the story," Kumble told mediapersons today clarifying his and the team's stand in the matter.
The legendary spinner said that he was not at all perturbed by what the British media has reported.
"There is nothing to worry about. People can allege and write whatever they want in the media. As far as we are concerned, none of our players were a part of such activity."
But in a veiled dig, Kumble also drew comparisons with the Faf du Plessis incident in Hobart which has led to the South African skipper being fined 100 per cent of his match fees, terming it a "mountain being made out of molehill".
"South Africa has played exceptional cricket to beat Australia 2-0 and for Faf du Plessis, to be told that ball tampering, it is very silly. It's making a mountain out of a molehill."
For the record, two days after being fined 100 per cent match fee, Du Plessis today struck a counter-attacking century against Australia in a dead rubber at Adelaide.
Feature image source: PTI