Prime Minister Narendra Modi said he wants to change the widely held public perception that sports cannot be taken up as a career.
"There is a mentality among people that sports cannot be taken up as a career. I want to change that thought process," he said.
Modi was speaking after inaugurating a modern sports complex in Maninagar area of the city.
'The Arena' is a state-of-the-art facilities and has been built on public-private-partnership model between the Gujarat government and TransStadia Group.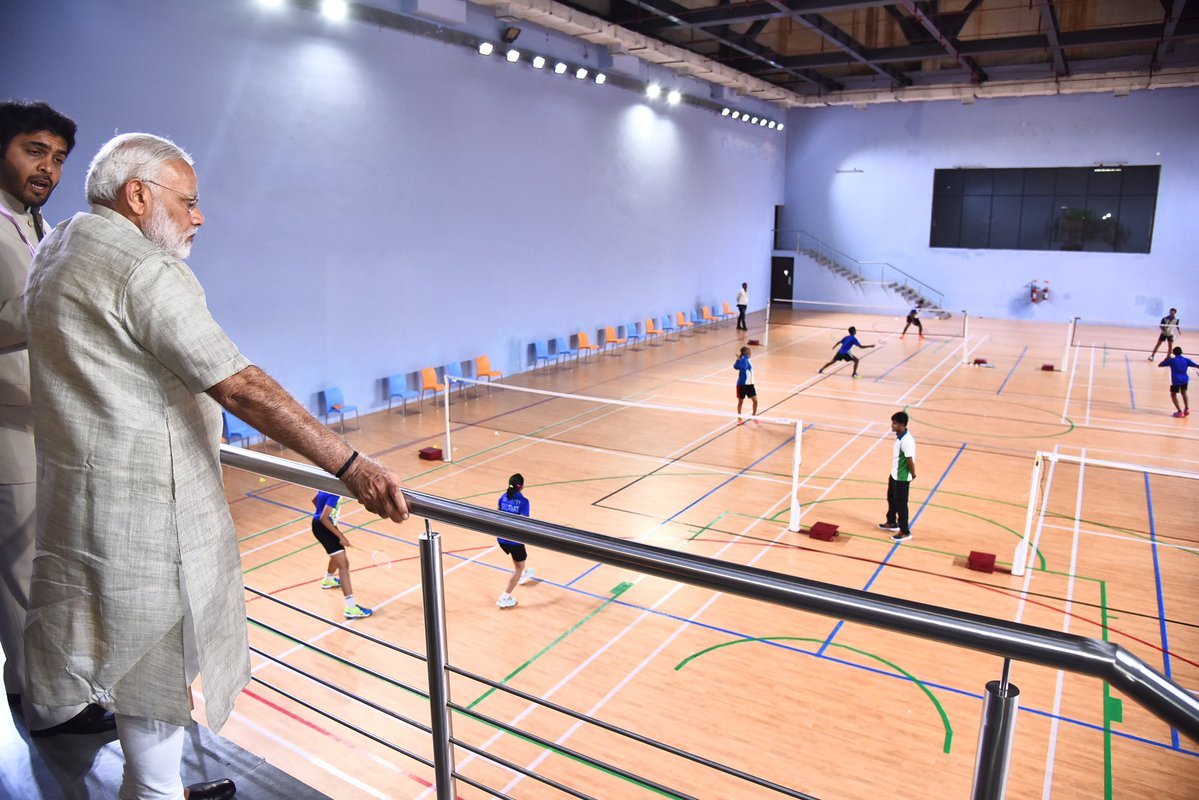 "Sportspersons, when they interact with common people, are generally asked it is okay that you play at state level or national level but what do you do for a living," Modi said.
"This is like asking a soldier, who is guarding border, what does he do. Players are real heroes of the country. The mentality of people toward our sportspersons must change," Modi said.
"We must adopt a culture where taking up a sport as a career is appreciated and supported. The determination of our sportspersons is admirable. They have pursued their passion with great diligence."
"When I meet sportspersons, I never find them lacking in spirit or the will to do something for the country. They raise our flag and make us walk with pride. Girls have outclassed boys in sports, too, by bringing medals for the country," Modi said.
The prime minister called upon the youth to take up sports in daily life.
"It is not important that all of you become national or international players. But it is important to go in the field and play," he told a huge gathering of youngsters who had come for the inauguration of the stadium.
"People tell politicians that they should learn to handle win (in elections), but I want to tell you that a sportsperson knows how to digest defeat. He is always facing defeat or experiencing win. This helps him to tide over defeats and setback in life also," Modi said.
A host of sportspersons were present at the event. They included in-form badminton player Kidambi Srikanth, former football star Bhaichung Bhutia and cricketers like Chetashwar Pujara, Parthiv Patel and Irfan Pathan.
Modi also inaugurated the state-level annual sports games of Gujarat, 'Khel Mahakumbh', from the new stadium.
"Last year, around 30 lakh players participated in Khel Mahakumbh (held across Gujarat). How many of them won medals is not important. What is important is that so many people participated in various sporting disciplines," Modi said.
Feature image: PMO