The Pakistan Cricket Board (PCB) delegation, which is set to attend the ICC's Executive Board meeting in Cape Town this week, will seek to censure the President of the BCCI Anurag Thakur for his recent comments on Indo-Pak relations and cricket ties.
A former Chairman of the PCB Najam Sethi, who now heads the powerful executive committee, and Chief Operating Officer Subhan Ahmed will attend the meeting in Cape Town since chairman Shaharyar Khan is recovering from a heart surgery in London.
Before leaving for Cape Town, Sethi said that he would give a tough answer to Indian cricket officials this time but insisted that he would stick to PCB's policy of keeping apart cricket and politics.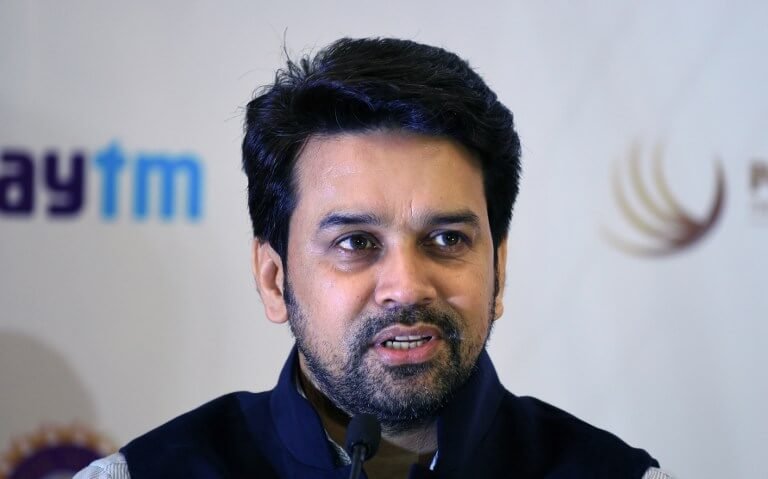 An official source in the PCB said that Sethi was particularly unhappy with the recent statements of Thakur, in which he declared that India would not play cricket against a state which sponsors terrorism.
"Pakistan's stance is simple. First Anurag Thakur must clarify at the ICC meeting whether he gives statements as a politician of the ruling party in India or as President of the BCCI since the ICC constitution discourages politics in cricket," the source said.
The source added that the Pakistan delegation will also be talking about India's refusal to play with them since 2007 in bilateral series but yet take home the lions share of profits made from Indo-Pak matches in ICC events.
"Pakistan will be pushing for a review of the Big Three governance formula under which the head of corporate costs India take home nearly 32 percent of the earnings followed by England and Australia with 18 and 12 percent, which leaves nothing for other boards," the source said.
He said Pakistan will be presenting a paper at the ICC meeting, which will be discussing the 'Big Three' issue, which shows that while Pakistan only stands to make around USD 100 million from its share from corporate costs, India will make around USD 350 million despite not being willing to play Pakistan in bilateral series.
The source said Pakistan will be pushing the ICC to compensate them with funds for India refusing to play bilateral matches since 2007.
The PCB delegation will also be taking up the statement of Thakur, in which he had said that BCCI will ask ICC to not keep Pakistan and India in same group in ICC events including in next year's Champions Trophy although the draws have already been announced.
The source claimed that it was a wrong impression that ICC chief Shashank Manohar, who resigned as BCCI president to take up his new assignment, wanted the Big Three governance system to be scrapped.
"He has just talked about some changes, not scrapping it," said the source.
Feature image source: Reuters