A heartfelt plea from the captain and several good performances later, Indian football is finally catching up with cricket in terms of popularity.
However, there is still a long way for us to go as a nation.

How did I reach this conclusion? Well, this is how.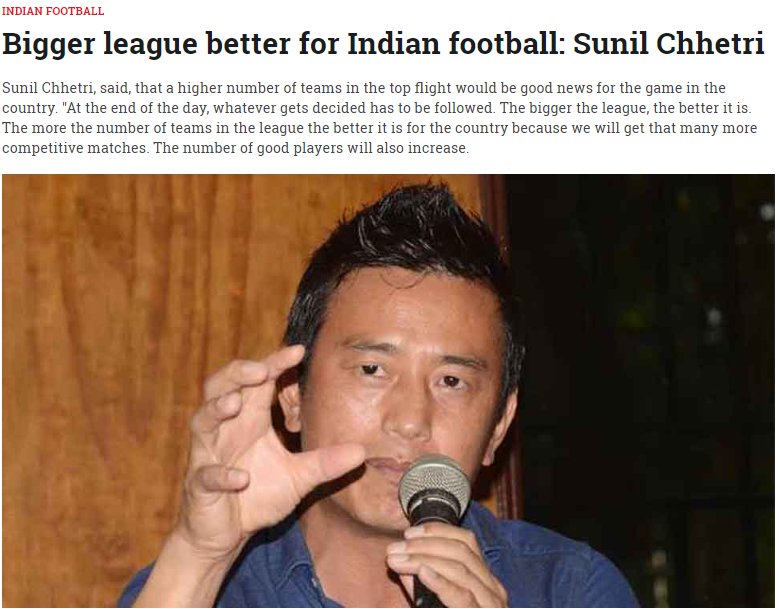 This 2-day-old story about Sunil Chhetri is running with Baichung Bhutia's picture, despite repeated call-outs by the readers.
….and the put the pic of baichung instead of sunil!!!

— paritosh mishra (@paritosh2020) November 1, 2019
Baichung and Chhetri are both legends of the game who have put Indian football on the world map and it is only unfortunate that their identities would be deemed interchangeable by a leading publication.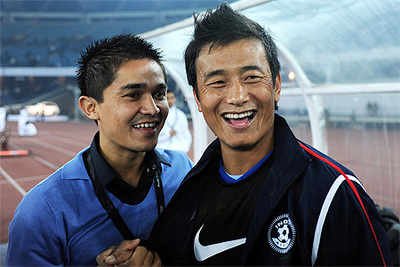 Using Baichung's picture while quoting Chhetri in an important story is disappointing to say the least and we hope such mistakes are not repeated in popular media.