I know he's only 9 years old. I can't even imagine the pressure on his shoulders. It must be really, really tough to already have the spotlight on you at such a young age. But you can't blame me for getting excited.
He's Rahul Dravid's son, after all!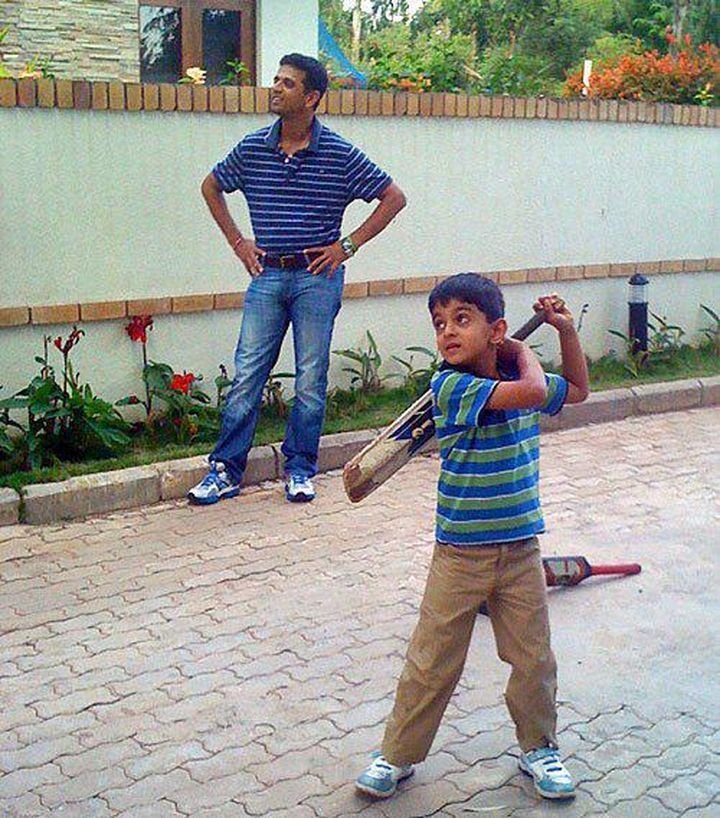 Just the other day, there were reports about how Samit Dravid struck a match-winning 77 in an Under-12 match for the Mallya Aditi International School. And now, just a couple of days later, he's done it again!
This time, he scored 91 runs to help his side to a 61-run victory over Delhi Public School (Whitefield) at the St John's Medical College grounds in Bengaluru.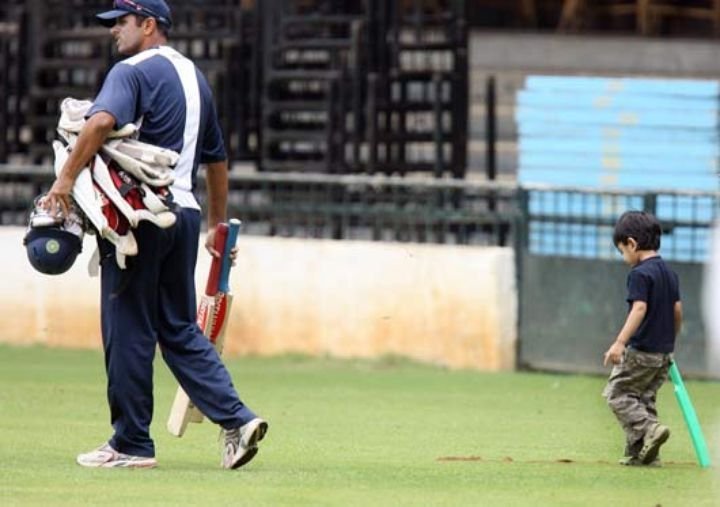 While everyone's lavishing praise on the youngster, some reports were mentioning how it's a pity that Samit missed out on a century. But I quite like the fact that he scored 93. That's so much like his dad. Putting the team before himself.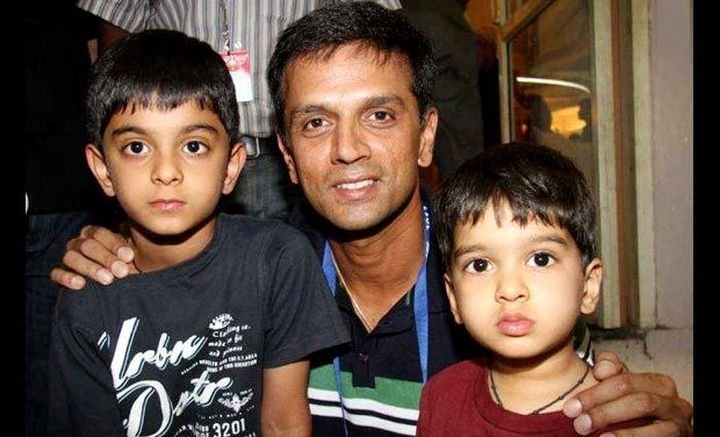 Such stories fill me with a lot of hope for the future. I will never get used to the fact that we won't get to see Rahul Dravid or Sachin Tendulkar bat for India again. But seeing their sons do the same might just ease the pain.
I know I am getting ahead of myself but I dream of the day when Arjun Tendulkar and Samit Dravid walk to the middle of the pitch and do a fist bump after one of them has struck a boundary against England or Australia.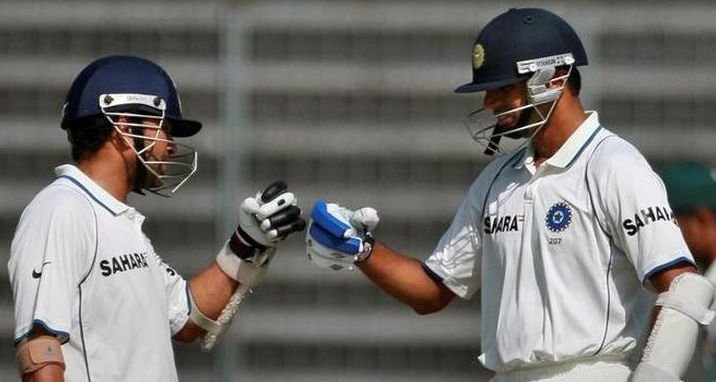 I know there's a lot of pressure on Samit already and this article might just add to it.
But if Samit turns into even half the batsman that his father was for India, we have a player on our hands!