Samir Ait Said, the French gymnast, went to the Rio Olympics with high hopes. He had already missed London 2012 due to a triple fracture in his right leg… But, as fate would have it, he suffered another horrific injury during the vault routine. A leg break that, reportedly, echoed around the arena and made people squirm in disgust.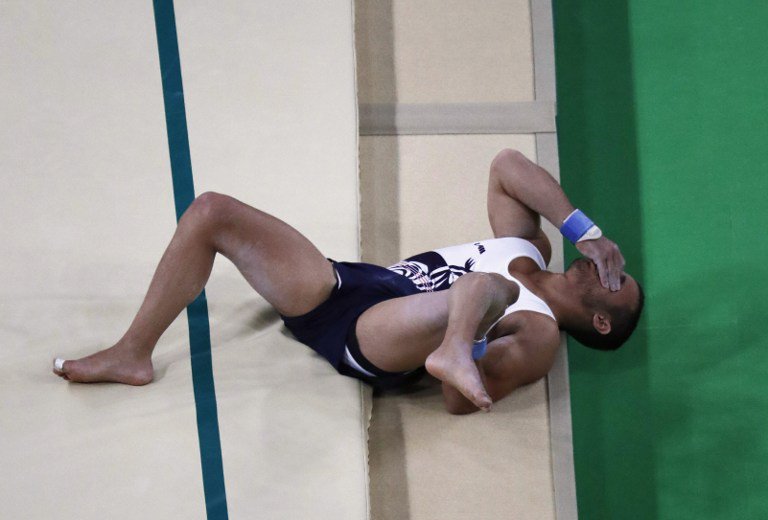 Below is a video of the incident but we'd like to warn you that it is EXTREMELY GRAPHIC:
But barely three months since the injury, the 27-year-old was back on his feet and training!
After successful surgeries for broken tibia and fibula on the left lag, Samir soon started walking and has now started gym sessions with the aim of going to Tokyo 2020.
Footage of him training, with a smile on his face, are going viral on Facebook.
"We are never giving up and are working hard to return from this injury," he was quoted as saying by IOC.
Here's a video of Samir back in the gym:
Here's him trying out the Artistic rings routine
The International Olympic Committee shared a video with the caption "What defines us is how well we rise after falling," and it is sure to give you goosebumps.
Click here to watch that video.
Good luck, Samir.
Feature image source: AFP