Often the butt of social media memes for his lack of consistency, out-of-favour India opener Shikhar Dhawan is eyeing a comeback into the national team at the ICC Champions Trophy in June by performing well in the few domestic tournaments lined up ahead of the event in England.
"Absolutely. For that I have 2 to 3 months and 3 to 4 tournaments. I will do better. In ODIs my performance has been top-notch, I feel that if I do good (in these tournaments), there will be a great chance for me to get into the side," said Dhawan.
The 31-year-old Delhi left hander was dropped for the third and final ODI against England after making 1 and 11 in the first two games. In this format he averages close to 43 after 76 games.
He has not made it to the T20 Internationals since figuring against Australia at Mohali in March, 2016 and was also ignored for the five-Test series against England after not doing well in the preceding three-Test rubber against New Zealand.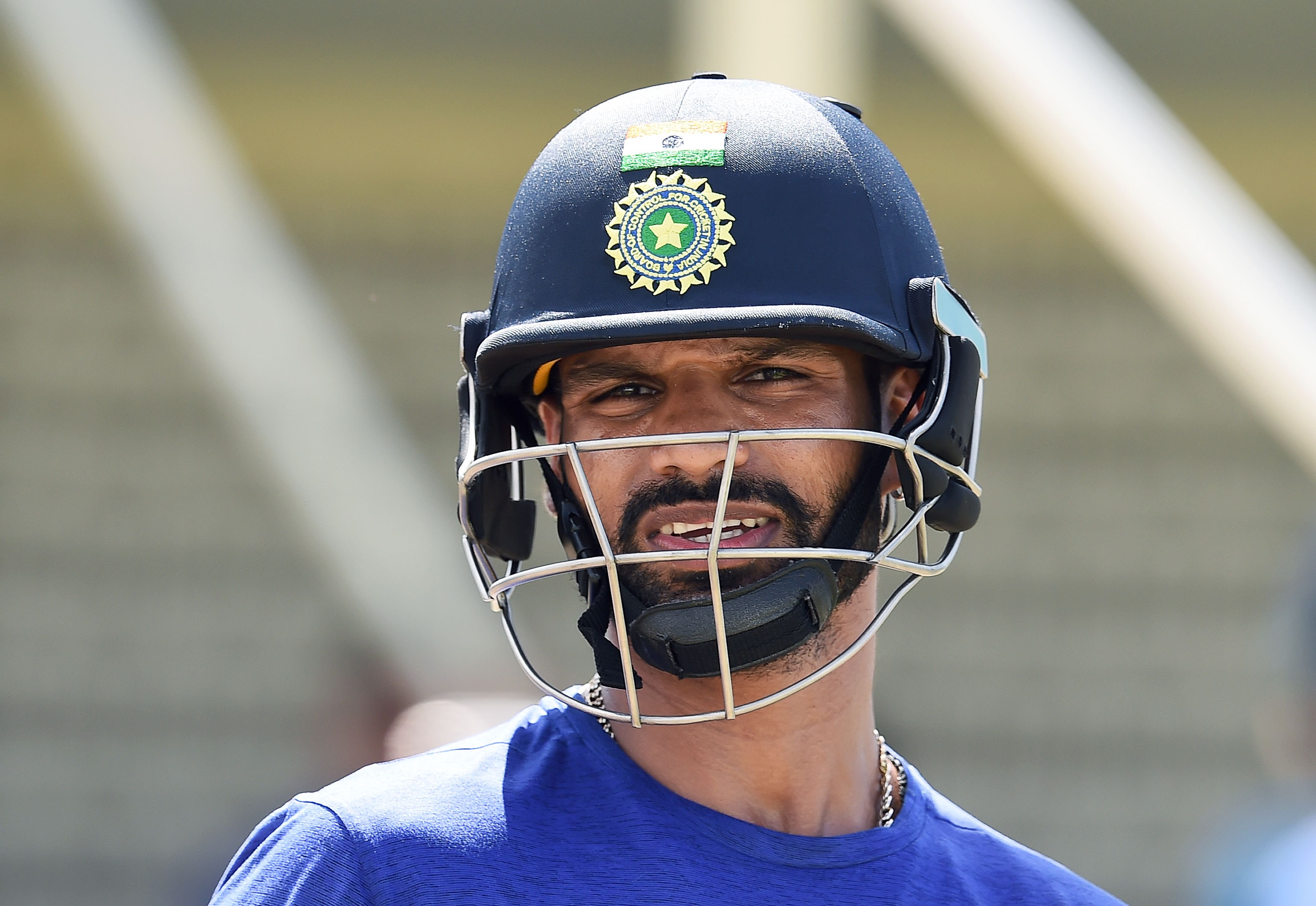 Dhawan, who is part of the North Zone squad for the Mushtaq Ali trophy T20 inter zonals commencing here tomorrow, is confident he will perform consistently well to get back into the Indian team.
"All tournaments are important for me. If I have to make a comeback the thing is simple – the more runs I score will be more beneficial for me and my case will be stronger," he told reporters.
"Consistency, I could not do it. I tried completely, but did not happen. I could do better, but as a batsman I always analyse and I try to improve," he said when asked about the reasons for his omission from the national team.
"And now I know that I have to score consistently to get in. I am an impact player, so if I stand and score runs, my team is going to win the game. That is my biggest strength and once I start doing it more consistently, it is going to be good for me and I will have good chance for making a comeback," said the Delhi player.
On the upcoming four-Test series against Australia, beginning on February 23 in Pune, Dhawan believes the visitors will have it tough going on spinning tracks.
"Australia have been doing good and India is performing well. It's going to be tough for the Australian boys to perform on turning tracks. Australian tracks are totally different," said the swashbuckling batsman.
"They are a little bouncy, but flat wickets. When they play on turning tracks, it's going to be tough for them," said Dhawan who made his Test debut in a sensational fashion at Mohali against Australia with a 174-ball 187 in March, 2013.
He also heaped praises on Delhi 'keeper-batsman Rishabh Pant, who recently made his India debut in the shortest format of the game.
"He (Rishabh) is doing good, performed very well in Ranji Trophy and was rewarded with an India call-up. He has his own game, backs himself and that's what I like about him," Dhawan said.
All images: AFP
(With PTI inputs)