"I would like to thank the spectators, they were really very supportive. It's been really nice because the whole stadium was cheering for both of us."
At a glance, there is nothing special about what PV Sindhu said after her title win against Carolina Marin at the India Open. It is commonplace to acknowledge the crowd. It's a given, irrespective of whether the spectators turned up, as long as they made some noise. It's a formality.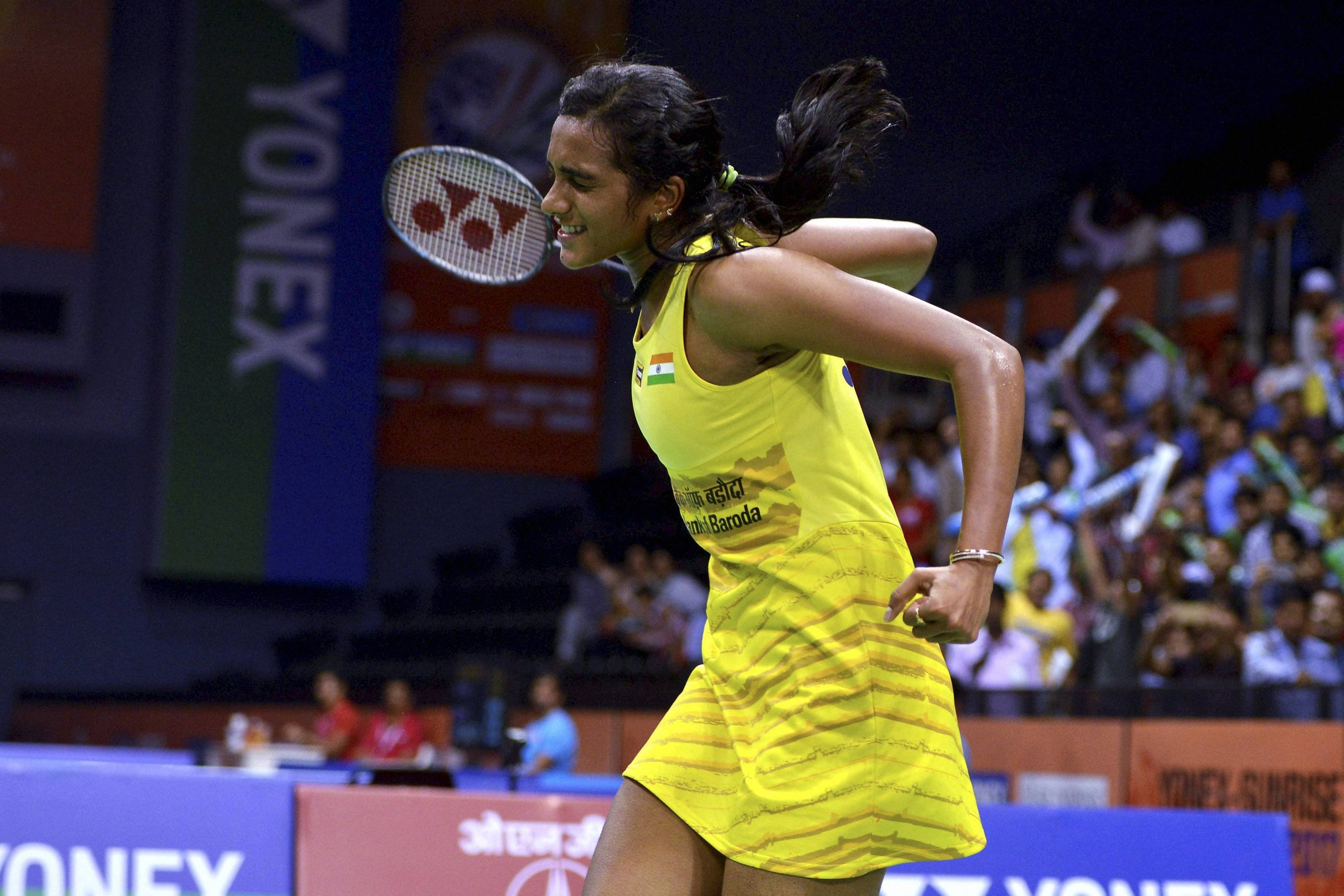 But, having been present in the stands for the whole afternoon on a Sunday when Sindhu brought the roof down at the Siri Fort Complex in Delhi, I can tell you that "really very supportive" is not one bit exaggerated. 
The broadcasters' promo on Saturday night was slightly misleading. It talked about Sindhu's amazing run at the event and how it all comes to an end against Rio 2016 Olympics champion Marin, starting at 2 pm on Sunday. The reality was that the match was not scheduled to begin at least until 6 pm. The entry was made free to the public, so a good crowd was not very surprising. But if you thought that meant you could just show up at Siri Fort closer to Sindhu's match and hope to get a seat, then you would have had to go back home. 
The stands were packed at around 3 pm. The aisles to get to the top were filled with people and once you got up, it was a challenge to go back down. Every seat (from where the match could be seen) was taken. The area behind the last row of seats was not spared. The walking space at the base of the stands soon got occupied. Want to go get a snack from outside? Good luck with finding your way back in. With a couple of hours still to go before Sindhu would walk on to the court with Marin, there was not an inch left to occupy. Every other person had a pair of those inflatable plastic tubes — aptly called the noise-makers. And they were put to good use. 
Over the past few days in Delhi, a steady buzz had built over Sindhu's run at the India Open. The marquee match, of course, was the clash with Saina Nehwal on Friday — for the second time in 2017, the two badminton queens went up against each other at the same venue. The first was an unofficial meeting in the Premier Badminton League. Just like that evening in January, Sindhu's match against Sania did pull a sizeable crowd, but they came in time for the big match and promptly vacated the stadium after that.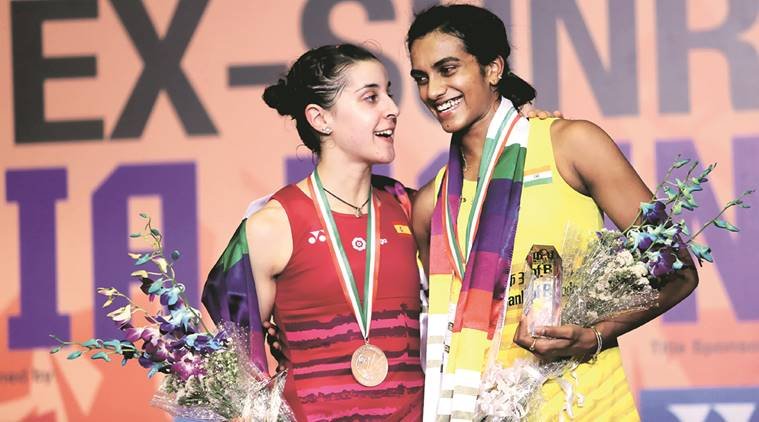 On Sunday, however, barely anyone moved in the lead up to the rematch of the Rio 2016 final. The master-of-ceremony did not have to bring up Sindhu's name to make sure the crowd did not get restless. They sat through two marathon finals to start the day — both running for more than an hour, and cheered every smash and gasped at every well-placed drop shot. 
When Denmark's Viktor Axelsen walked out for the men's singles final, he was showered with chants. "Go, Viktor bhai!" "Come on, Viktor bro!" He was revered. This was a crowd that came early to get a good seat to watch Sindhu, no doubt. But this was also a crowd that came to watch badminton.
And if you did catch the live telecast of Sindhu taking on Marin, you could not have missed how loud the crowd was for the duration of the match. Right from the moment the two walked on to the courts to "Eye of the tiger" from Rocky — till the final point was played and the medals were handed out, the crowd made their presence felt. They joined along with her for every fist bump, they gasped and cheered every time she jumped up high and sent a smash flying past the Spaniard and they pumped her up every time she lost a point.
It was not just for Sindhu that the fans were cheering for though. Marin had her fans too. Kids were spotted wearing Marin's trademark red top. There was a point in the second game when a drop shot from Marin was followed by a loud "Come on, Carolina!" That was, of course, immediately followed by the loudest cheer yet for India's favourite lady in yellow. 
The winning moment for @Pvsindhu1. Listen to the crowd roar!#IndiaSS pic.twitter.com/n4HLYXxf5i

— ScoopWhoop News (@scoopwhoopnews) April 2, 2017
Sindhu's straight-game win against Marin to lift her second Super Series title, and first in front of her home crowd, is not exactly a revenge for losing the Olympic final. That will have to come three years later in Tokyo. 
But this win was further proof that Sindhu's stardom on the rise. The endorsements have been pouring in from corporate houses and brands, ever since her Olympic medal but there is no better endorsement for an athlete than that of fans who turn up in numbers and scream their lungs out. Very few non-cricket athletes have that pull over the fans. The 21-year-old from Hyderabad, just like Saina before her, is inspiring a generation to take up the sport. 
Sindhu's silver at Rio Olympics made her a star. But, seven months later, on a night when she reversed the result of that August evening in front of adoring fans back home, she left the stage as a bona-fide superstar.