Australian skipper Steve Smith today rejected Virat Kohli's insinuation that he repeatedly cheated while taking DRS calls, saying the claims by his Indian counterpart are "complete rubbish".
The second Test in Bengaluru ended in controversy after Smith was caught looking toward the dressing room balcony for advice on DRS appeal against his dismissal.
"From my point of view I think they're completely wrong. I obviously came out after the game and said I made a mistake and it was an error on my behalf, it was a brain fade. In regards to saying we do it consistently, that's complete rubbish in my opinion. I think he was wrong in his statement," Smith said at the pre-match press conference on the eve of the third Test in Ranchi.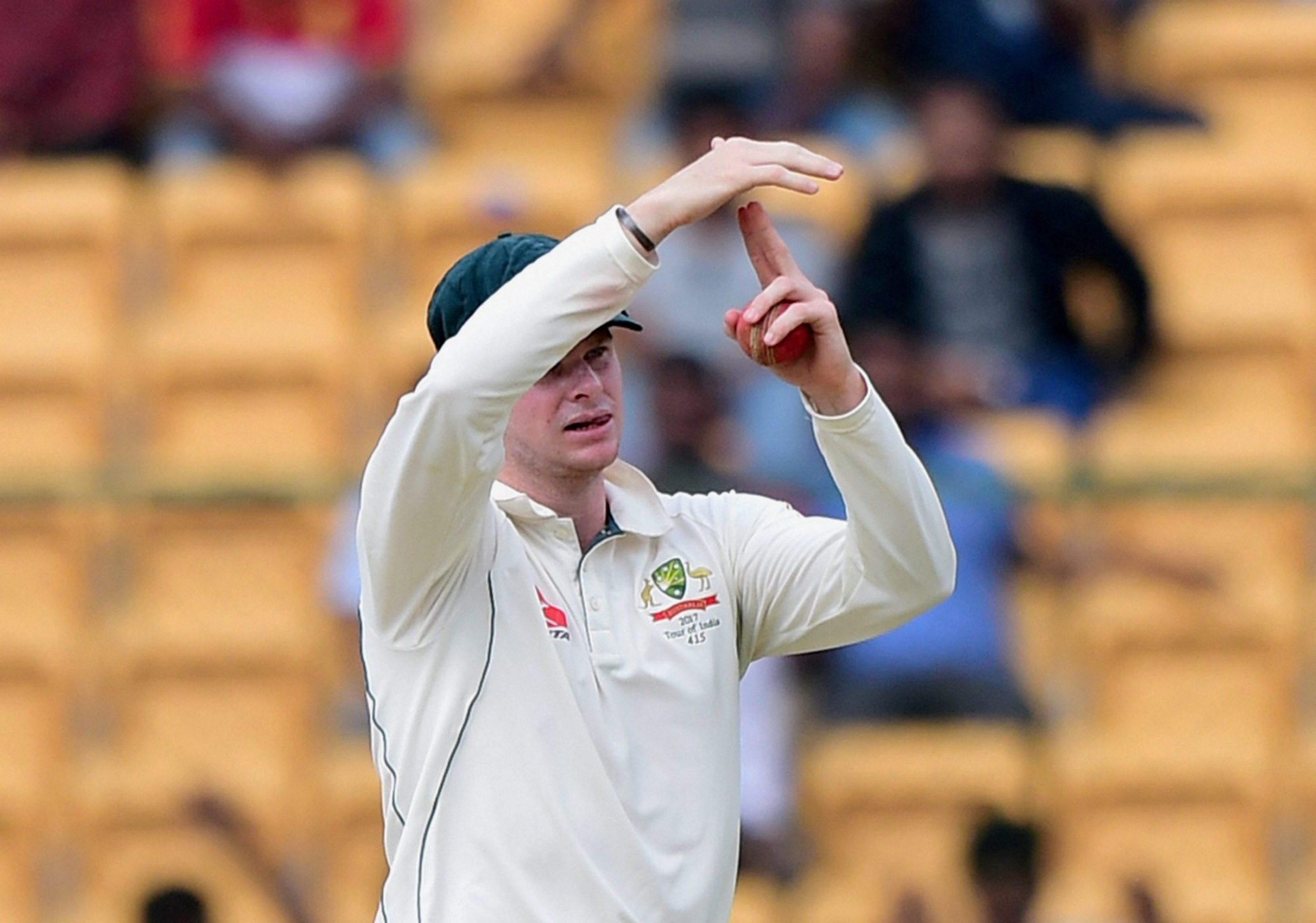 However, Kohli does not regret his showdown with Smith over DRS but the Indian skipper has decided to bury the hatchet and focus on the Test.
Kohli, who had stopped short of calling Smith 'cheat' after their dramatic 75-run win against Australia in Bengaluru, was flooded with questions on the DRS controversy but Kohli had only one answer: Time to focus on cricket.
"See, I think about what I say. I don't regret anything that I've said. But at the same time, it's very important not to be stupid and go on with the same thing on a daily basis because there's cricket to be played," he said.
"A lot has been given into the incident. It's time we focused on the remainder of the series. There's lot of cricket to be played and it should not happen in bad taste. What's happened in Bengaluru happened in Bengaluru, we are in Ranchi and we should look forward to tomorrow," Kohli said.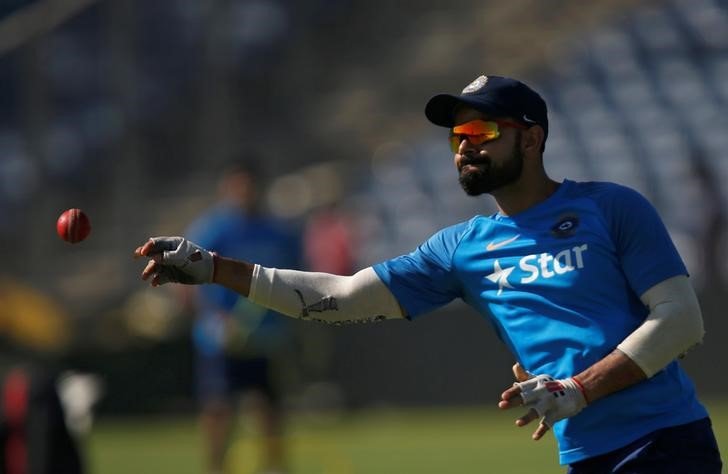 Smith's gesture of taking help from his teammates in the dressing room for a DRS call after he was adjudged LBW by umpire Nigel Llong erupted into a controversy as Kohli at the post-match news conference did not utter the word "cheat" but said it "falls in that bracket".
It led to an exchange between the two rival captains before ICC intervened and brokered peace without penalising anyone in what was snowballing into another controversy like the bitter monkeygate episode.
Hailing both the Boards to call truce after ICC's intervention, Kohli said: "It was a mature decision on everyone's part to move on from that. We've seen instances in the past when it stretched too long and it just caused disharmony and there's no (other) outcome.
"It's not the first time in my career people have spoken about me and certainly not the last time. I would have done few things right in my career to be given the opportunity to captain the side. As long as you're honest and you work hard, you are answerable to no one. Everyone has their own opinion. I'm not challenging anyone. It's totally up to them if someone challenges me. I am not going to hold a banner saying don't speak ill about me. It's all part of a whole journey," Kohli said.
Smith added that he'll probably speak with Kohli over sticking to his words: "Perhaps I might be able to ask a few questions. We'll see what the mood is like at that time. Virat obviously stuck by his comments. I think it will be just similar sort of thing with Richie making sure that cricket is the winner this week."
Feature image source: PTI