Solo efforts are not uncommon in team sports. The Ronaldos, Messis, Tendulkars have done it repeatedly in their careers, when they carry the team past the finish line.
But a South African youngster topped it all off – she took the term "one-man show" to a whole new level.
In a T20 game against Easterns during the Cricket South Africa (CSA) Girls Under-19 Week in Pretoria on Monday, Mpumalanga's Shania Lee Swart made an amazing 160 in a 20 over game. The team score? 169 for 8. And those nine runs? All extras.
That's right. The rest of the players who came out to bat, all got out for on ducks.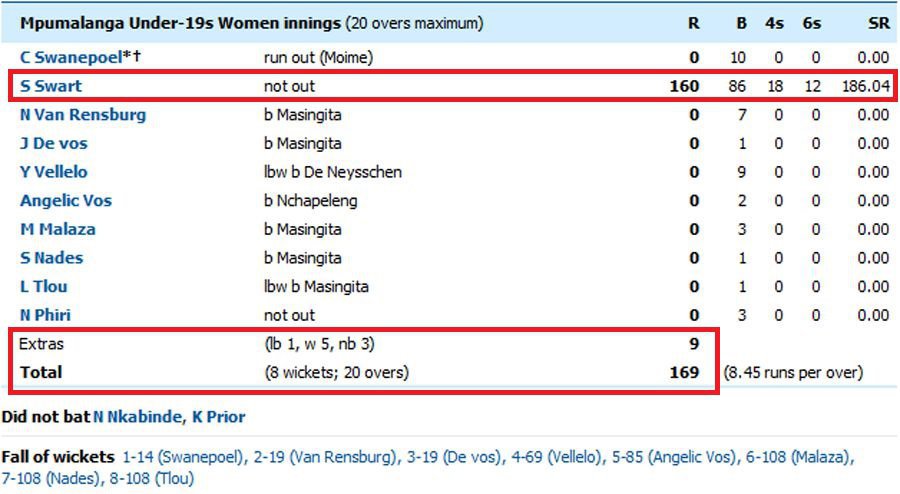 And it does not stop there. Swart picked up two wickets as Mpumalanga went on to win the match by 41 runs.
Funny old game, cricket.