Every cricket fan who grew up in the era of the 'Fab Four' of Indian batting also knows that there were numerous batsmen plying their trade in domestic cricket, scoring a truckload of runs, but still not getting a breakthrough to the national side. 
One such batsman was Tamil Nadu's Sridharan Sriram. His numbers in the domestic circuit were nothing short of prolific. Having made his debut in 1993-94, he went on to be a part of Tamil Nadu's golden generation in the late 90s. In a career that spanned nearly 18 years, Sriram played 133 first-class matches (scoring 9539 runs at an average of 52.99) and 147 List-A matches (with 4169 runs at an average of 33.62). But he turned up for India just 8 times in ODIs.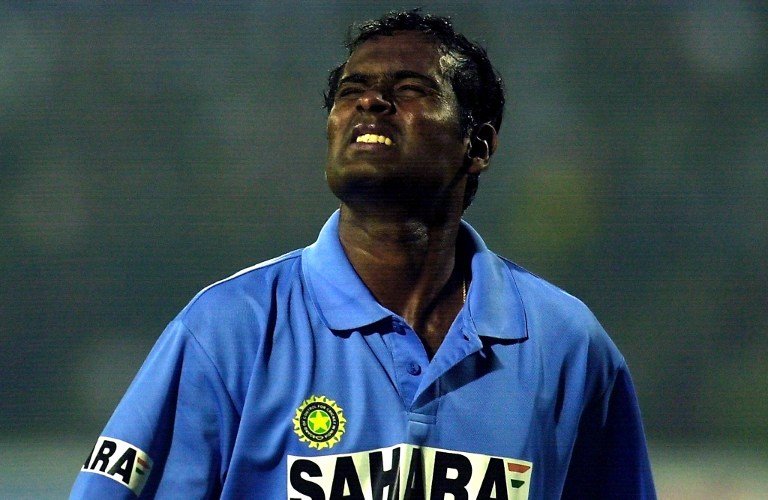 What not many people do not know about Sriram is that he actually broke out as a young spinner — he took 29 wickets on India's Under-19 tour of South Africa in 1992-93. Despite his transformation as a class batsman, Sriram was always a handy bowler.
That is exactly the visiting Australian side have managed to tap into. And just like that, a man all but forgotten in the Indian cricketing circles has thrust himself back into the limelight. As Australia's spin consultant, Sriram has been credited for Steeve O'Keefe's sensational performance in the first Test against India.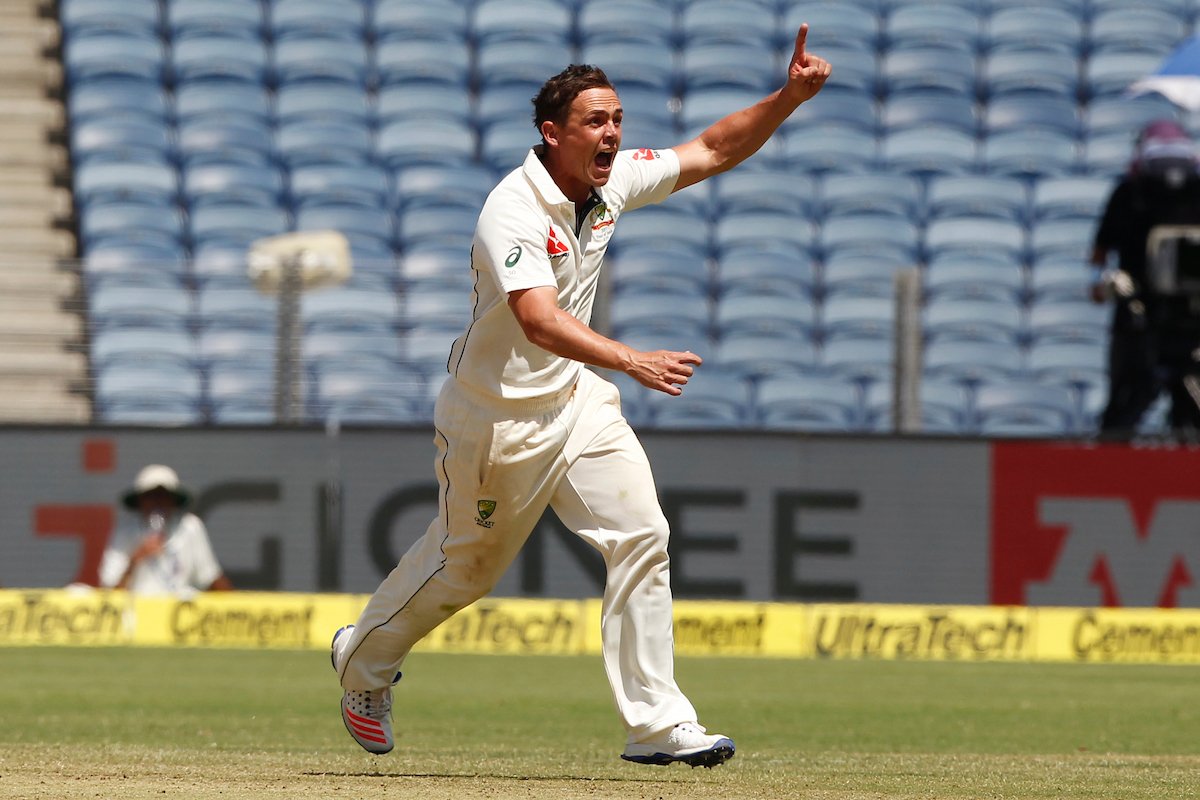 In a Test match in which Ravichandran Ashwin and Murali Vijay were not at their best, it is safe to say Sriram had the best game for a Tamil Nadu cricketer — the guiding force behind left-arm spinner O'Keefe's match-winning figures of 12 for 70 in Australia's 333-run win.
How exactly did Sriram's association come about? There are Indian spinners of much higher repute, if the Australian team wanted consultation with. But Sriram feels it's not the name of a coach but his inputs that earn him respect from players.
"I don't think the name really matters, does it? How does a name matter? I mean, I come in and if I talk sense they listen to me, if I talk bull**** they don't. It's as simple as that," Sriram told PTI when asked if he has faced problems of acceptability. He added that the Aussies had an open mind when it came to learning.
Sriram said O'Keefe's success should be attributed to his "preparedness" and "willingness to experiment", saying the key is to to adapt on the go.
O'Keefe was seen bowling during the second day's lunch break with Sriram keeping a close eye on him. He didn't have a good first session when KL Rahul had taken him on.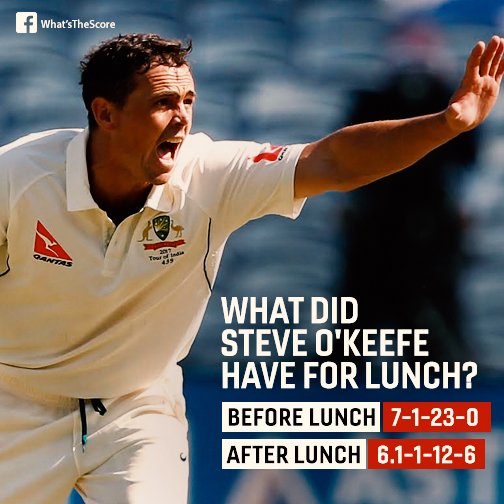 So what did he tell O'Keefe at the break?
"I came down from the viewing area and I knew he (O'Keefe) was a little disturbed. He was walking around. I didn't know whether to really speak to him or not. But the conversation happened and he said 'I think I need to have a bowl with you in the centre'."
"He told me he was a bit nervous to start off and he was in his comfort zone and trying to bowl as he would do in Australia. But, I said 'Sok (O'Keefe's nickname), what do you think you need on this wicket?' and he said 'I need to go a little bit rounder and quicker'. And I just said to him 'go for it mate' because you know what you can do and you know what you need to do. Just go for it. And I think he adapted beautifully."
Talking about the team's preparation in Dubai, Sriram said: "You prepare for the worst. Then if you get the best, you go for it. But I think the preparation in Dubai was excellent. We prepared different tracks. We made a rough. We made rank turners. We made slow and low pitches. So I think it was a great preparation in terms of trying different surfaces and being prepared for whatever you get."
On a lighter note, he was asked if this was the worst pitch that he has seen, the former Tamil Nadu stalwart said, "I can't speak about one particular match. But I've seen worse than this. I can tell you."
Feature image source: BCCI