14-year-old Sagar Biswas is a stubborn lad. He didn't return to his home in Kalyani, a suburb of Kolkata, until 10pm on 27 February because he was waiting to get MS Dhoni's autograph at the Bengal Cricket Academy (BCA). For that, he got scolded pretty badly by his father. 
But did that mean he wouldn't return for the autograph? No. In fact, this time, he waited for 11 hours to get it, compared to his first wait of 2 hours. So, he escaped from his house and was back at BCA the next day at 5.30 AM.
And it paid off.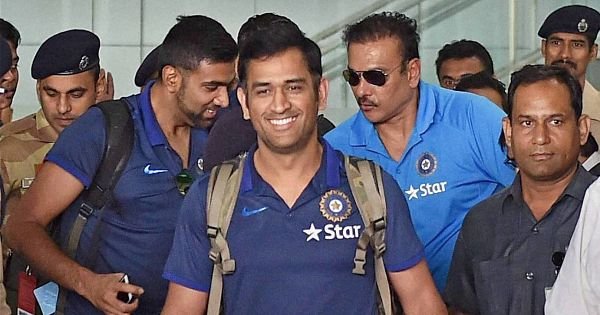 According to a report in The Telegraph, Sagar went to the Vijay Hazare Trophy match between Jharkhand and Jammu & Kashmir after skipping school and inviting the wrath of his father again. This time though, he returned with signed cap and a notebook from Dhoni.
Sagar apparently approached anyone who remotely looked like an official before finally convincing a policeman to take him inside to meet Dhoni.
"Kaku, amake ektu bhetore niye jaona. Dhoni- dar autograph nebo (Please uncle, take me inside. I want Dhoni's autograph)," he begged the officials.
He told The Telegraph that speaking with Dhoni was 'like a dream'. He also told Dhoni that he played cricket but the 'pressure of studies was mounting'.
Once the excitement had passed, he informed the newspaper that he was nervous and would get a thrashing from his dad. Fearing the thrashing, he asked the police to take him back home, where his mother was waiting for him.
The police has requested the mother to ask the father not to be too hard on the kid, who impressed them with his 'patience and stamina'. 
Well, Sagar may or may not have been spared a thrashing later on, but it was all worth it – he saw Dhoni seal a win with a six and managed to spend a few minutes with his hero.
Click here to read the full Telegraph story.
Feature image source: