An incredible comeback — the greatest ever in the 51-year-old history of Super Bowl — gave New England Patriots a title win that will go one down as one of the greatest of all time. It was near impossible — even improbable, with analysts giving a near zero probability for them to win the game when the score read 3-28 in the second half.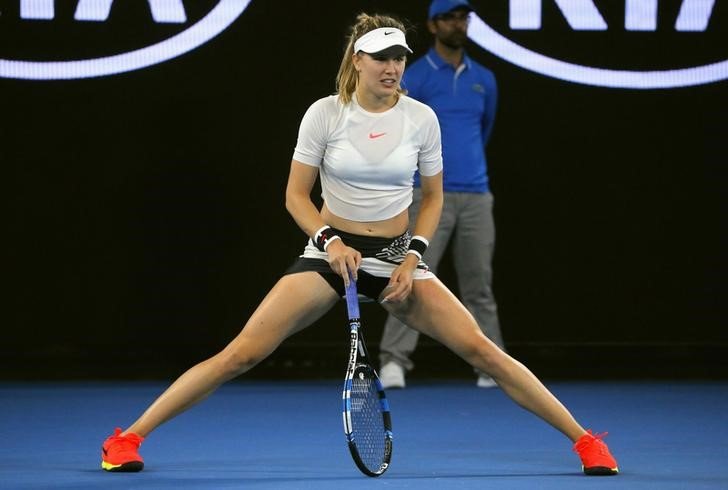 This was a comeback that would rank along Liverpool's famous night in Istanbul in 2005 when they came back from 0-3 down to defeat the mighty AC Milan. It would rank alongside India winning after following on against Australia in Kolkata. No sane person would have bet in favour of Liverpool or India to win that match. Just like no sane person would have bet against Atlanta Falcons winning the 51st Super Bowl.
With the Patriots trailing Falcons by 25 points, Canadian tennis star Genie Bouchard would not have worried too much about saying "Sure" to a random guy on Twitter who asked her out on a date, if the the team from New England completed a comeback.
But just like Steven Gerrard did for Liverpool and VVS Laxman did for India, Patriots' quarter-back Tom Brady scripted one of the greatest comebacks of all time to lead his team to a 28-28 score in regular time. Bouchard, understandably, was nervous.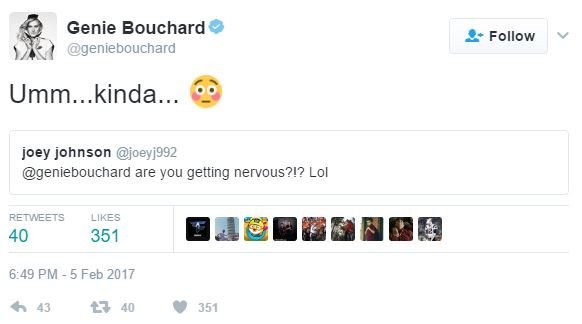 Eventually Patriots completed the greatest comeback in Super Bowl history in overtime — no team had ever come back from a deficit greater than 10 points, let alone 25. And Bouchard was left with no choice.
Like a good sport, Bouchard kept to her word.
This dude was, understandably, excited. After all, Twitter just turned into Tinder for him.
We are going out on a limb and say this could be the luckiest day in this man's life. What are the odds!
Bouchard, though, had one final message for everyone.
It would be quite awesome if this actually becomes a reality, wouldn't it?