Heading into 2017, Roger Federer is now ranked 16th in the world. He did not win a single title in 2016 — the first time that happened since 2000. He missed a Grand Slam for the first time since 2001 too — after a run of 65 consecutive slam appearances. 
By all means, 2016 was forgettable for the Swiss master.
But he's now back fit, hoping for a second wind. The 35-year-old will make his first competitive appearance since Wimbledon when he takes to the court in Perth for the Hopman Cup — a team event where countries field one male and one female player who compete in singles and mixed-doubles matches.
With the event just a few days away, he stepped on to the tennis court for an open practice session. 
And just listen to the crowd's reaction. 
Federer once again shows he's probably the most loved tennis star of the current generation, if not all-time. Thousands gathered to cheer on the 17-time grand slam champion. 
Federer is the headline act at the tournament, partnering fellow Swiss Belinda Bencic on her return from injury.
And as an aside, Federer last played in the Hopman Cup in 2002. And in 2001, he partnered with a certain Miroslava Vavrinec, now his wife and mother of a pair of twins!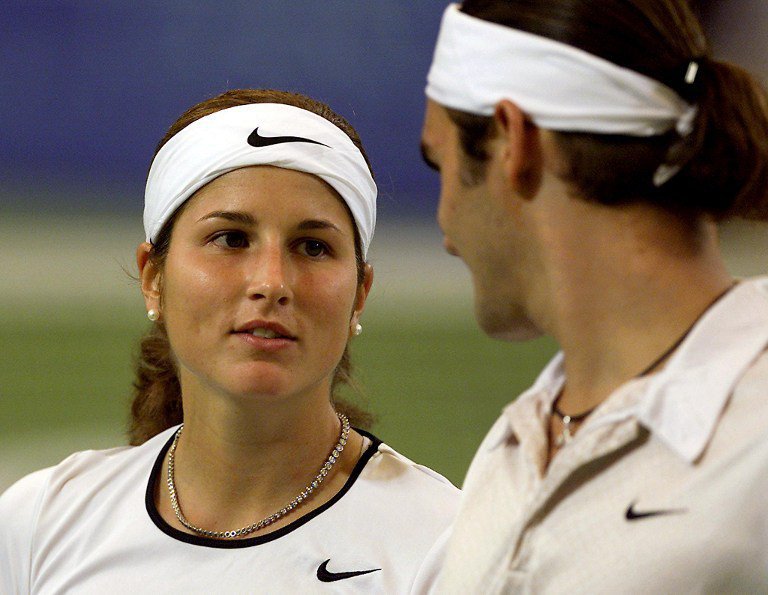 Seeing as Hopman Cup has a special place in Federer's life, his fan would hope his return to the tournament would signal perhaps one last hurrah for the champion.
Good luck for 2017, Roger!
Feature image source: Federer's Facebook