Yesterday Harbhajan Singh posted a tweet against MS Dhoni and the entire cricket fan base in India had a meltdown. It started when Harbhajan Singh replied to a fan tweet about Dhoni winning the T20 World Cup for India in 2007 when he was a young captain. Harbhajan said that the win was possible not by the effort of a single person but by the whole team (which was never in question, by the way).
While what Harbhajan said was technically right, in that it's the whole team that wins the tournament for the country, the tone was completely off and unnecessarily aggressive. Not to mention, the dig at Dhoni? It wasn't a tweet by MS where he was praising himself. Anyway, this tweet sent waves across social media, leading to millions of tweets and unearthing of old videos. Here's one of them.
The now-viral video shows why Dhoni chose Joginder Sharma over Harbhajan Singh in the last over and the clarity this young captain had back then is commendable.
Take a look at the video here.
Speaking to Ravi Shastri, MS Dhoni said,
"Bhajji was not 100% sure. He wasn't getting the Yorkers right. So I felt that instead of giving a bowler who was not 100% sure, I should give a bowler who wants to do well at an international level (a chance). Even if we would have lost the match, it does not matter to me. But the way Jogi bowled, it was really good."
Dhoni's make-or-break decision made India win the match. The young man's ability to make quick decisions under back-breaking pressure won him many fans. It wasn't a case of jealousy or favouritism. Dhoni did what he had to as a captain and made sure the team brought the trophy home.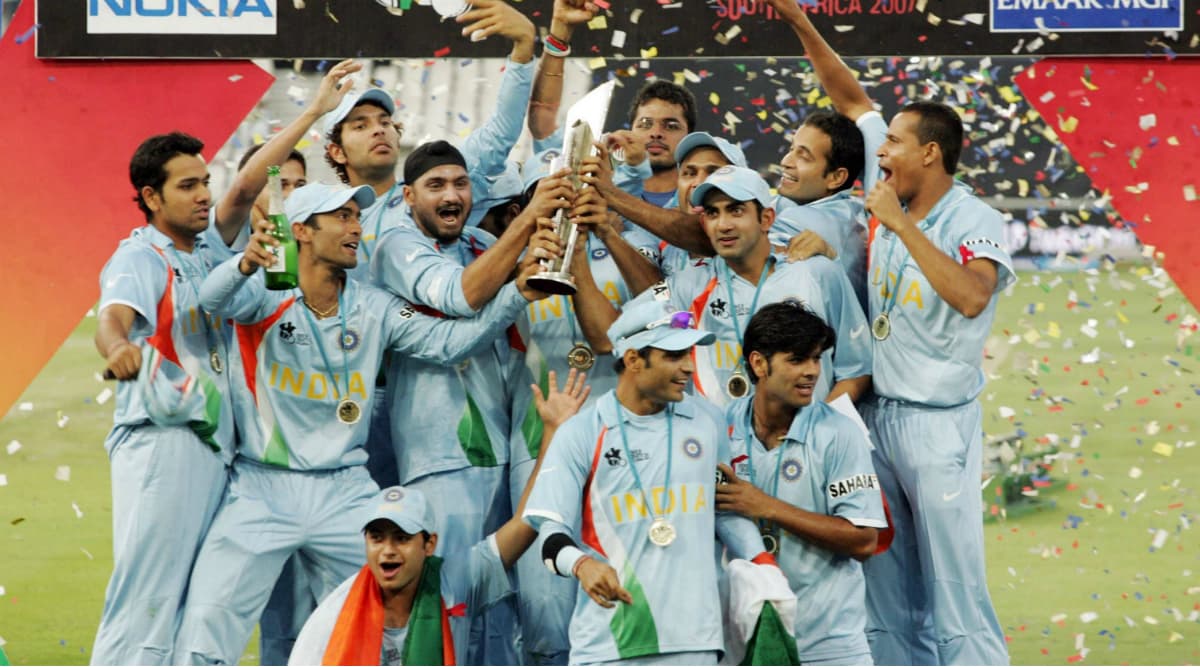 This video went massively viral on Twitter. It fetched over 428K views and more than 7K likes. Many people loved Dhoni's decision-making skills. While others pointed out that while Bhajji was right, his tone was fairly unclear.
Here's what people had to say.
Gotta give credit where it is due, man.
Also Read: Here's What The 15-Member Indian Team That Won The 2007 World T20 Is Doing Now