Virat Kohli believes that if his conscience is clear, there is no harm in standing by what he feels is right.
A section of the Australian media had taken on the Indian captain on behalf of its cricket team, with wide ranging comments from "leader of snakes" to comparing him to the US President Donald Trump. All these for his critical comments about Steve Smith's 'DRS Brain Fade' and later allegations of Australian fielders making fun of India physio Patrick Farhart.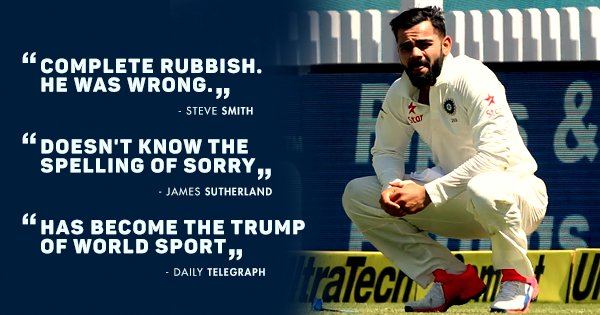 Asked about how he has been able to manage the roller coaster ride of emotions, Kohli's reply was matter of fact but with a tinge of sarcasm in it.  Without referring to a section of Australian media and former players, who have been relentlessly critical of him, he said:
"I have always stuck by the right things. Always done the right thing, always said what I wanted to because I feel it is right. I have no regrets about it. I have nothing to go back and change. The only thing — I am surprised so many people are getting affected by just one individual, so good luck to them. If it's selling their news, good luck to them."
For Kohli, what matters most is what his teammates think of him.
"It's something that's happening on the outside (world). What I try to do is look inside as to what are the things I need to improve on as a cricketer and as a person, what my teammates and close people think of me. These things (criticism) do not matter to me so much. They have never mattered. I have faced this initially in my career, I have faced this many times before."
Asked about former Australia captain Michael Clarke coming out in his support, Kohli said that cricketers in general are empathetic towards their own breed.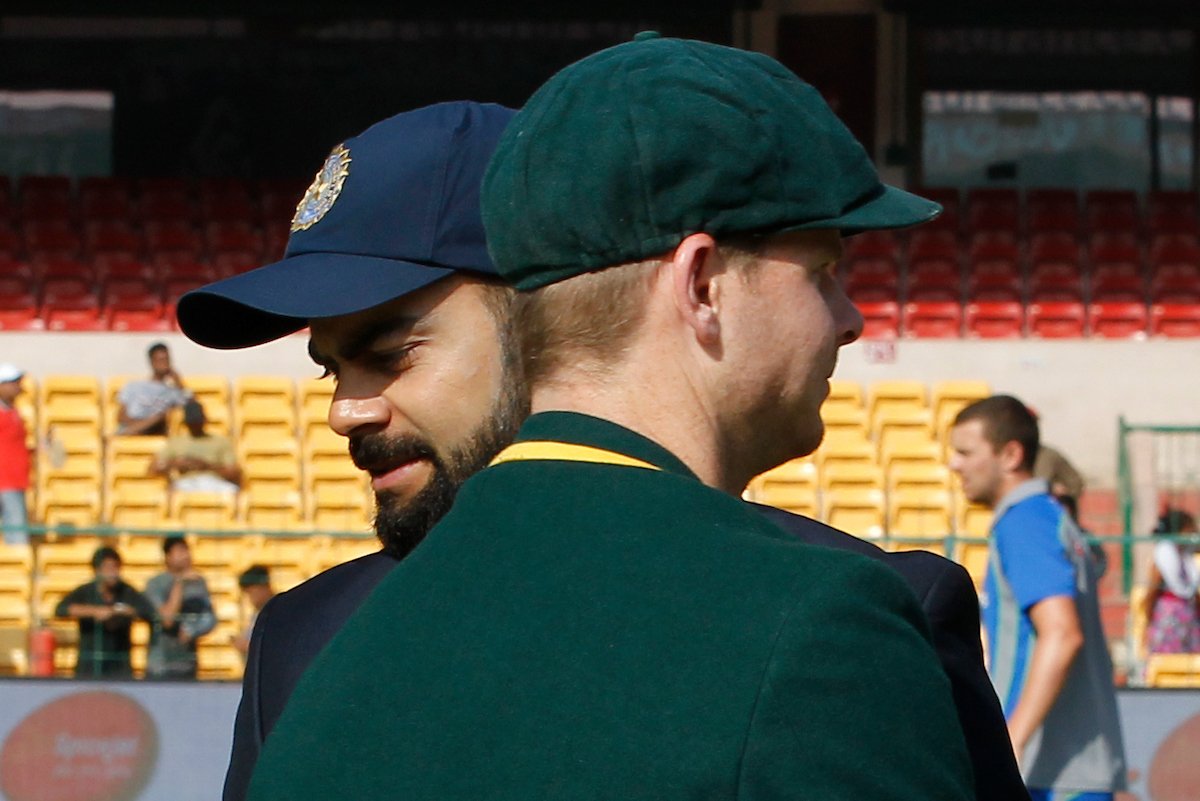 "See as cricketers, you understand exactly what goes on – during a series, in the game, on the field. I am sure those guys can relate to it. Everyone's doing their jobs. If they (Australian media) want to write something good or bad, it's your own personal choice. I am not going to sit here and say write good things about me or bad things about me. It's your own choice. Everyone has their own conscience to sleep with at night and same applies for everyone."
While Steve Smith finds a shift in momentum, Kohli begged to differ.
"Everyone has their own thoughts as to where the game was headed. Coming behind from a first innings total of 450 and then having a shot at winning game, obviously we would like to think that we have turned things beautifully as they had to bat out the draw. We take it forward into the game tomorrow, as far as side is concerned we have a lot more positives to take from the game than negatives. We will focus on that. As I said, individuals have their own opinion of what they feel about the game."
But he did say that Australians posed serious challenge to the home team throughout the series.
"See they have played some real good cricket. I won't deny that. I won't say that they have not given us a challenge. Of course, they have pushed us to coming back in the series. Again they fought out for a draw in Ranchi, which I think was commendable. I think those two guys (Peter Handscombe and Shaun Marsh) batted really well and credit goes to them for saving the Test match. You give credit where it's due, you don't take anything away from the opposition unnecessarily. Of course, you want to make things difficult for them as a side. When they play well, you've got to appreciate that."
All images: BCCI