Reclaiming the No. 1 spot has not satiated Virat Kohli's hunger for success and the Indian captain today said the team will at no point "take the foot off the pedal" as he set his sights on holding onto the numero uno status for a prolonged period. 
India dethroned arch-rivals Pakistan from the top of the ICC Test rankings with a 178-run win over New Zealand for an unassailable 2-0 lead, the victory coming on the back of a brilliant all-round performance. 
Speaking in the post match news conference, Kohli said:
"I mentioned this before also, rankings are something that are just an incentive for what you do on the field. I didn't even know how many points difference we had to get to No 1. We just want to win every game we play, it's as simple as that. It doesn't mean that we take the foot off the pedal in Indore. We don't drop intensity there, we don't drop our character, our vision to win a Test match for the country."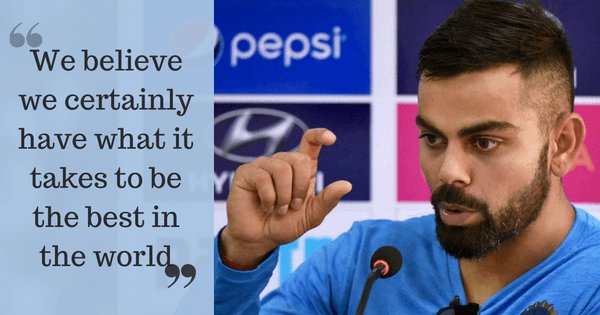 This was India's fourth successive Test series victory under Kohli, beginning with the success story in Sri Lanka. India are now unbeaten in 13 Tests, including 11 wins and two draws. 
Kohli said the team's only aim is to win matches, irrespective of where they are playing.
"We have enough belief in our abilities to play good cricket anywhere. Not putting pressure of winning on challenging wickets, but believing in ourselves to execute our plans to the best of our abilities to execute."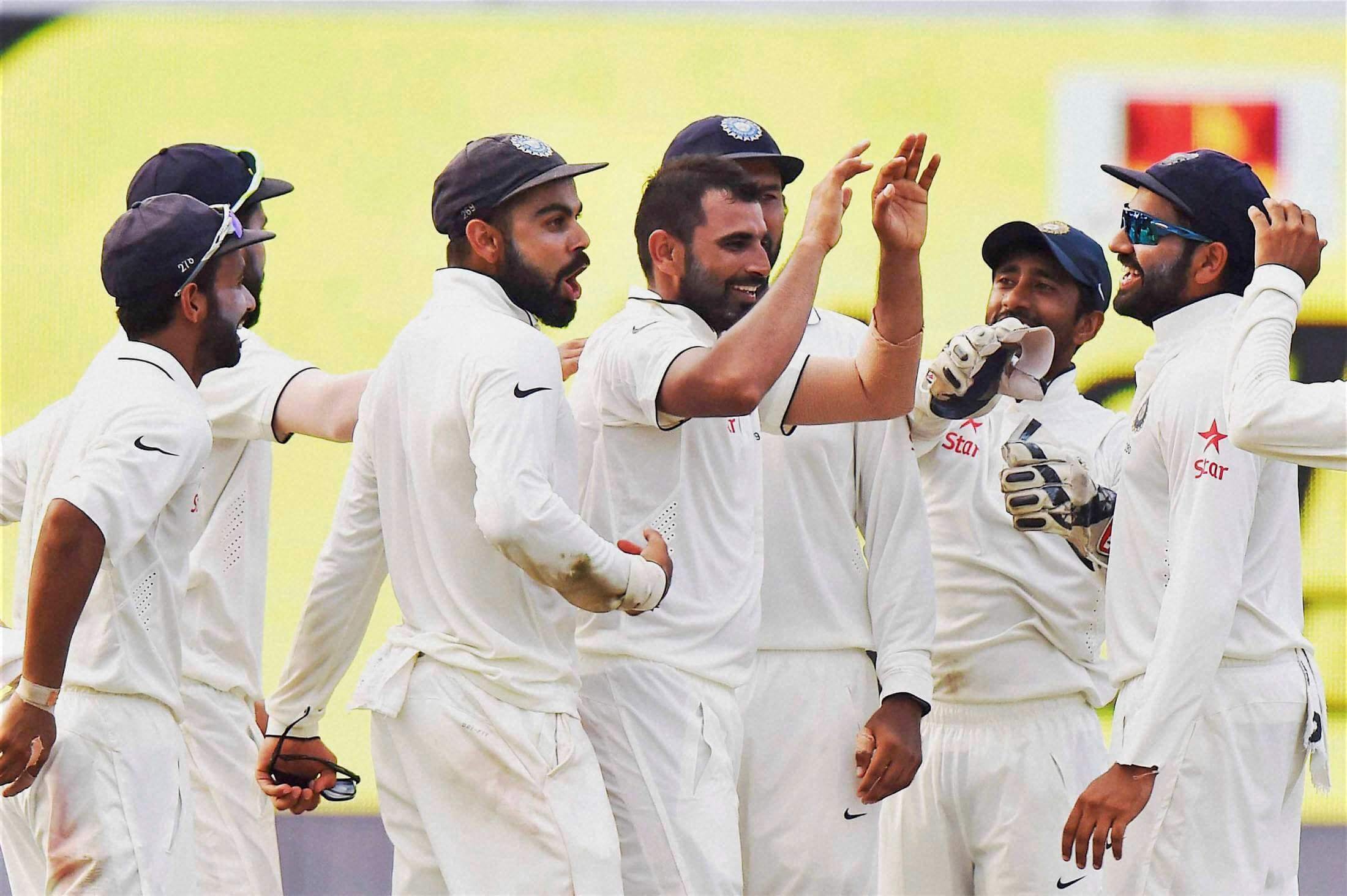 Having completed a comprehensive 197-run victory on a turning Kanpur wicket, the conditions at the Eden were different. The relaid surface offered variable bounce as the Indian seamers took 12 wickets, including a fine five-wicket haul for Bhuvneshwar Kumar. 
"Obviously individual brilliance, one-odd game, someone will get a magnificent hundred in the fourth innings and win you the game. You'll feel very happy but as a captain I think this win is far more satisfying than individual brilliance winning you a game. You don't want to sit in the dressing room and see a couple of sad faces. If all of your players perform, there is nothing like it. When everyone contributes, it is a happy environment."
Kohli said India showed a lot of character to play well in tough conditions.
"This is a Test that players took as an opportunity to build character rather than pressure. The more we win Test matches like this the more we understand how Test cricket is played, how Test matches can be won. So we can keep repeating those things. It's all about feeding those things into your head and keep repeating it. That's what consistency is."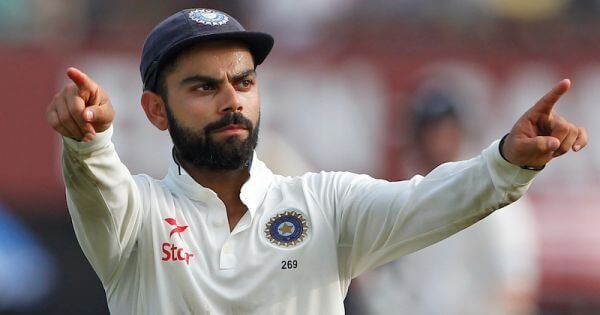 Kohli was seen egging on the sparse Eden turnout and he said it makes a massive difference.
"You have to interact with them, you have to make sure they are a part of the whole thing. It just creates an energy and you feed off on that. It happens so much in limited overs, so why not in Test cricket? A challenging situation in Test cricket is the most exciting thing a viewer can see, and for a player playing as well, to feel."
"It's our responsibility to keep Test cricket where it belongs, and if we play cricket like this – you saw how engaged the crowd was, they like to see exciting cricket, and we have to provide it. You can sense that energy which no other format can provide for you. We are just taking this as a privilege and a responsibility to keep doing what we can do, to the best of our abilities and hopefully get the right results every time – it won't happen every time we know. But at least we can try to win a game of cricket every time we step onto the field, that's all we think about."
Citing the example of crowd atmosphere in Australia and England, he said: 
"There if they get a couple of wickets, the crowd gets behind really loud and as a batsman you understand that it creates a lot of pressure, you feel nervous. So I just try to think as a batsman, how I would feel walking in, the ball is reverse swinging and the crowd's going mad behind a bowler who is warm, who is willing to take a wicket. It makes a huge difference."
From being 135/3 at tea, New Zealand lost seven wickets in 29.1 overs in the last session and the crowd's involvement really helped in creating an atmosphere, Kohli said.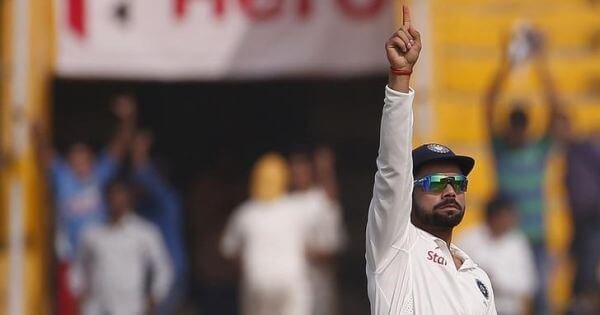 "We were able to pick up two, three wickets. The crowd also loves it, you engage them for the betterment of the team. A bowler who is tired… Shami would have bowled three overs but he fed off the energy and he bowled 12 more balls for the team, got another wicket."
Asked whether this series win gives India a confidence boost before taking on Australia and South Africa, Kohli said:
"I think that's a pretty emotional question, to be honest. Because we have a long season ahead at home. We don't play any Test cricket away from home till end of next year. So for me to give you an answer to that is very difficult."
"As a cricketer, it doesn't make a difference if I'm playing in England or I'm playing in India, Australia or in South Africa. If you want to win, you want to win. If you don't have the mindset to win, you're not going to win anywhere even if you're playing in your own backyard."
"We want to perform consistently. We want to keep winning as a team. But for me to commit to it, it's too big a risk at this stage. We'll prepare well. We'll obviously look to give our best. And whatever happens, we take it like men and we move forward."
In a lighter vein, Kohli concluded that he's not waking up early on Tuesday.
"I can tell you what I'm doing tomorrow. I'm not getting up at 6:30 am. There's no alarm ringing in my phone. That's all I know about tomorrow."