Bollywood cinema has a huge fan base whether it is at home or outside. But let's be honest, there are more than a few critics too. Unbelievable story lines and  forcefully added songs to appease the public are only part of what a cinema critic may find faulty. Its treatment of female characters also sounds alarms among them.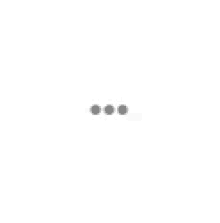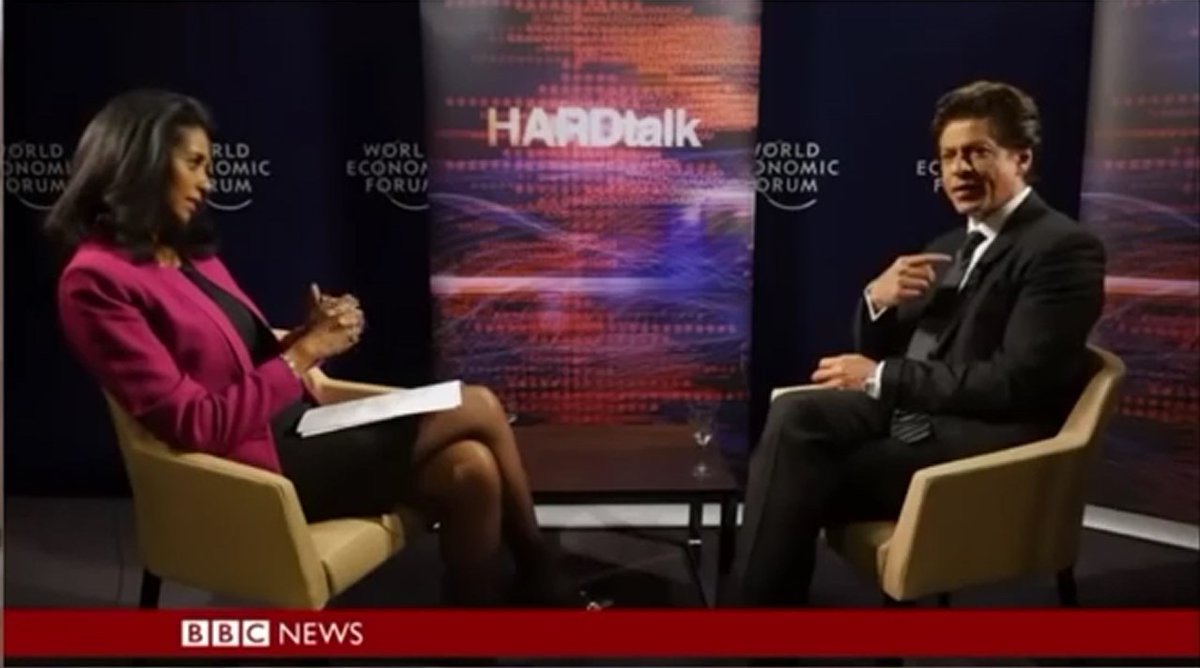 This interview with SRK at Davos highlighed exactly that. SRK received the Crystal Award for his philanthropic efforts and spoke to Zeinab Badawi from HardTalk about everything from the typical female leads in films, gender equality to the recent Padmavat controversy. 
We've chosen some specific questions and how King Khan responded to them.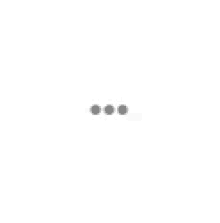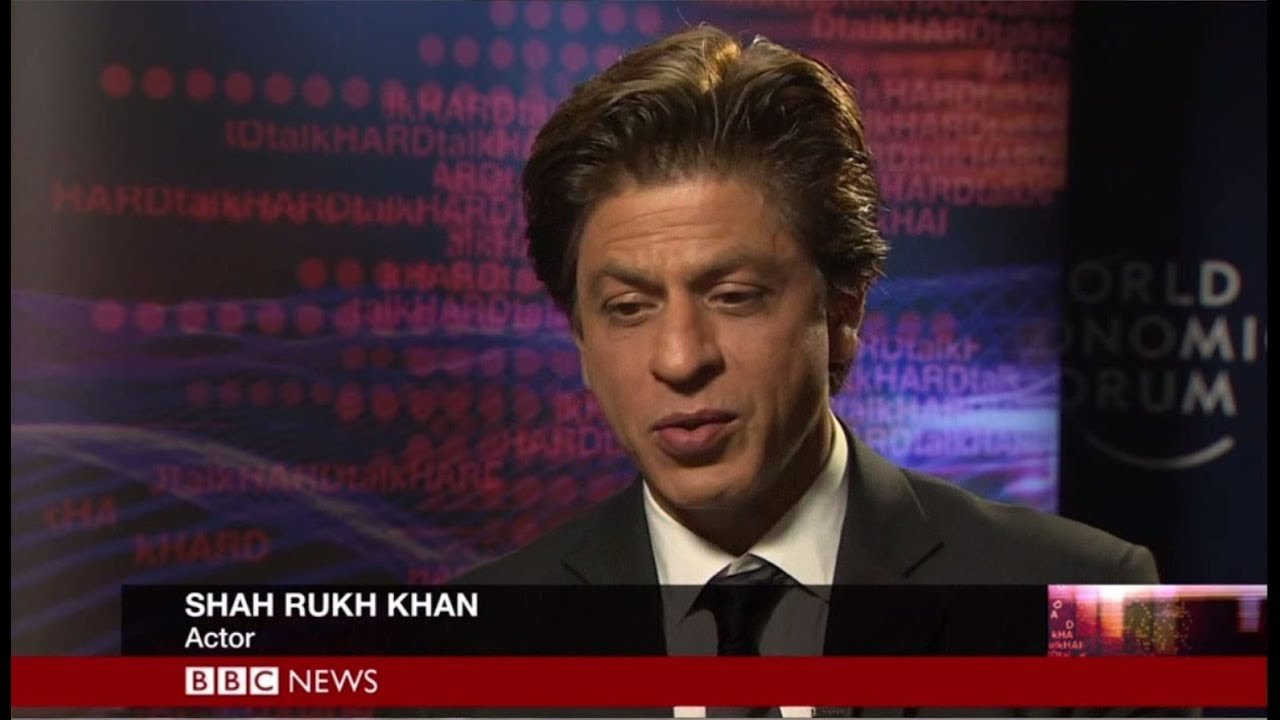 When asked about his start in films, he said,
I started off working I remember this wonderful director called me and said the reason you're interesting to work with is because you're very unattractive. 
When asked if he was doing enough in championing women's rights, he said,
God no I don't think so. You know I have been and I should be extremely self centered for many years because I needed to do what I do I'm like a regular guy want to make a lot of money I want to be famous I want to do my job. I'm sensitive because I'm an actor or the other way around. There always has been two thoughts about turning around and doing something for the community for you know service to others and I don't think I've done enough. 
On him advocating women's rights yet having scantily clad women running around him. 
In my films everything revolves around the woman, I revolve around the women.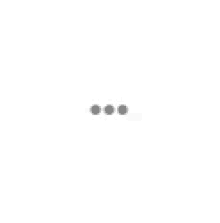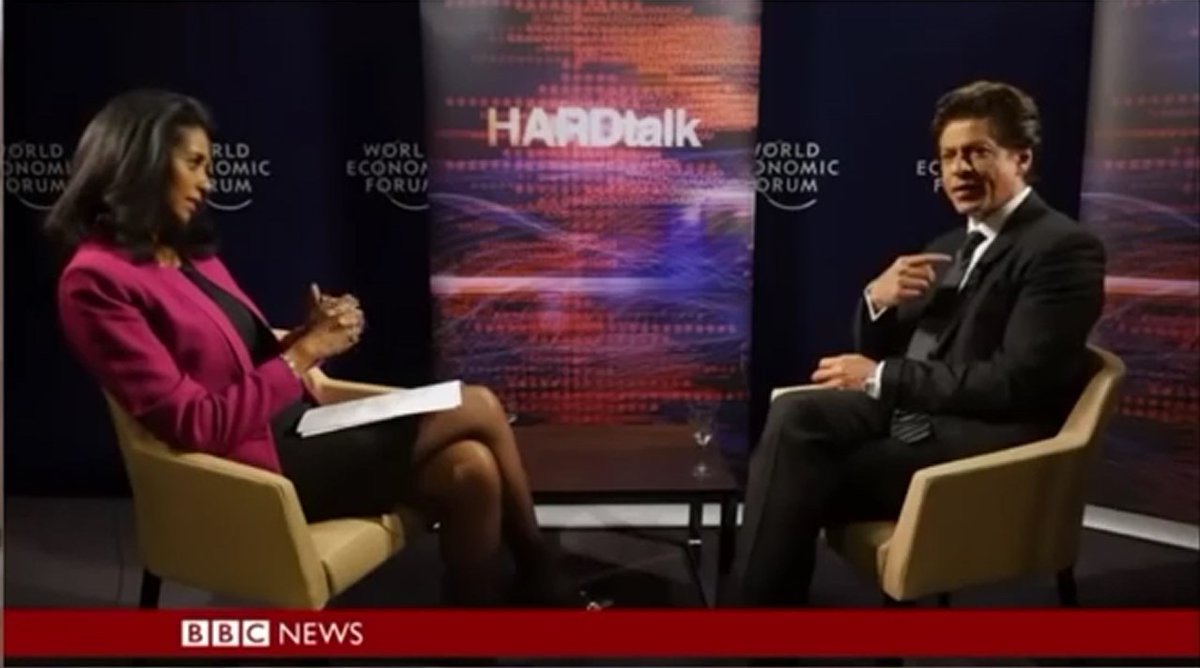 Hindi films portray ideal women as submissive self-sacrificing chaste and controlled, he said,
We make we make a thousand films and you know even if you're making 500 awful ones and 500... oh it's 50 good ones where this has been tried to change it's not just that the cinema is promoting it society believes in this and it's being portrayed in cinema.
When asked about dissent and communal tension in the country, he said,
There will be dissent for everything and I think like you would also believe and we all believe, there has to be a discussion on it. There can't be a radical standoff when there is dissent. I think you can have a discussion and then you talk about in our country - we are the biggest democracy - and if you are the biggest democracy, dissent is a part and parcel of that and as much is discussion
You can watch the entire interview here: