As Indians, many of us have been to the Taj Mahal in Agra. So, when an online video emerges of the same monument, you might not feel the urge to check it out.
But this is not a video like the others. 
Two photographers, Anuj Nigam and Nilesh Ukey,spent roughly 200 days and Rs 8 lakh, and clicked almost 35,000 photos to make a 4-minute time-lapse video on the Taj Mahal.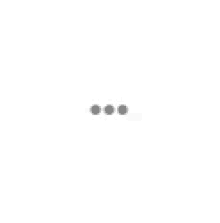 But as we know, it's not easy getting access to all the good spots to shoot a video like this. Thankfully, Nigam and Ukey had previously shot time-lapse films in Rajasthan and Lucknow. So when it came time to tackle the authorities, they let their work do all the convincing.
When speaking to Times of India, they said - 
Before we could shoot a single frame, we had to get all the required permissions. After a series of meetings, we realised that it wouldn't be possible for us to work on the given terms and conditions, and decided to go on seeking permissions from the concerned departments. We camped in Agra for two weeks. Without any references, we struggled to explain our idea to the authorities and security personnel. We used the time-lapse work we'd already done to present our idea. We spoke less and asked for five minutes of their time to show our films. It worked beautifully. It reduced the number of questions we had to answer.
Check out the video.
Welcome to Taj - Timelapse by Timestance from Timestance on Vimeo.
Just wow!