New Delhi: A Tamil Nadu journalist has been a victim of constant abuse on social media and threats of violence for her investigative reporting on the issue of sand mafia in Tamil Nadu. 
Sandhya Ravishankar, who published a four-part series on the illegal sand mining and the methods to ensure no competition within the industry on online news site The Wire, has been receiving multiple threats of violence and online abuse. 
According to a report in The Wire, Ravishankar has been targeted by the supporters of sand mining baron S. Vaikundarajan whose name cropped up extensively during her four-year investigation on the sand mafia in the state.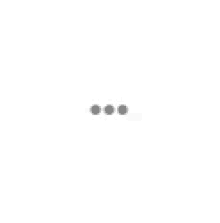 In a letter to the Press Council of India, Ravishankar has said, "I have been harassed online with trolls on social media using foul language against me, calling me a "corrupt" journalist, a "fake" journalist etc. My mobile number was published on Twitter and Facebook by the anonymous trolls supporting Mr S. Vaikundarajan, the largest beach sand miner in the country (refer to Part 03 for details about him) – my mobile number was published with a note in Tamil saying that I was "anti-Jallikattu" and asking people "not to call her". Subsequently I received a flood of abusive and threatening calls – unknown people threatening to put chilli powder inside my private parts, threatening to beat me up and abusing me in the filthiest manner possible." 
Ravishankar has already filed two complaints with the Chennai city police. 
While it awaits an investigation to establish whether there's any link of trolls and callers with the mining baron, Ravishankar has received a legal notice from Vaikundrajan's legal team. The baron's legal team has also stated that they will be filing a defamation case against her. 
Interestingly, blogs specifically targeting Ravishankar have cropped up in both Tamil and English after her stories were published in January, 
In her letter, Ravishankar has also stated that Vaikundarajan has also targeted other media outlets in the past for reporting on the illegal beach sand mining. 
"Most mainstream newspapers and publications are afraid to write on this subject, fearing exactly such harassment and legal issues.
If this continues, I am afraid that the freedom of journalists to write on core key issues in Tamil Nadu will face a death knell. Every individual has the right to file any number of cases, of course. But slander and falsities being circulated viciously on social media and through WhatsApp are issues that cannot be dealt with easily or stopped. It will only lead to a chilling effect on every journalist who wants to take up a tricky and complicated issue that is of prime social importance and in public interest," the letter read. 
Feature image source: Facebook/PTI