In a shocking incident down south, 31-year-old H Farook, member of Dravidar Viduthalai Kazhagam (DVK) was hacked to death on Thursday night in Coimbatore, Tamil Nadu. It is believed that his social media posts supporting atheism was the reason behind it.
Farook was found dead near the Coimbatore Corporation's sewage farm on Thursday night.
Farook, an iron scrap merchant from Bilal Estate, left home after receiving a phone call on the fateful night, where the assailants intercepted him in two-wheelers and auto-rickshaw, said a report in Deccan Chronicle. He was hacked sickle and knives and the body of the victim bore multiple stabs and cuts, added the report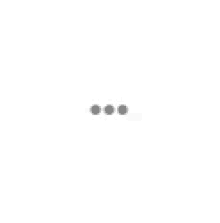 "We are looking into multiple angles and it is yet to be known if he was executed by communal groups, business rivalry or for personal reasons. One of his controversial religious posts shared in FB attracted criticisms. He was also detained recently under Goondas Act in connection with the violence that arose following the murder of Hindu Munnani leader Sasikumar," said a police official according to the Deccan Chronicle report.
"Farook's anti-Muslim sentiments had angered people. This may be a possible motive for murder," said S Saravanan, DCP, Coimbatore, according to the Times of India. The report adds that, Ansath, 30, a Muslim realtor, surrendered before the judicial magistrate court -V on Friday evening in connection with the murder.
Various media reports indicate that Farooq, a staunch atheist, had rigid principles and ideologies. Police have said that he was the group admin of one of the WhatsApp groups and he used to post rationalistic views against his religion on WhatsApp as well as his Facebook page.
(Feature image is representational | Source: Reuters)