To introduce Google to someone who found their way to this article would be an insult. I mean who doesn't know about Google. We use the search engine every single day, and even avail of many of its other products like YouTube, Gmail and Chrome.
But what if I told you that there are several features in Google that you probably don't know about. Features that would make your life a whole lot easier. Like these 10, for instance:
1. Google Dashboard
This is where all your personal information based on your searches is stored. It helps you manage services like Gmail, Android, Calendar, Location History, Photos, Bookmarks and YouTube. If you want to change your password or find some old photos, this is where you go.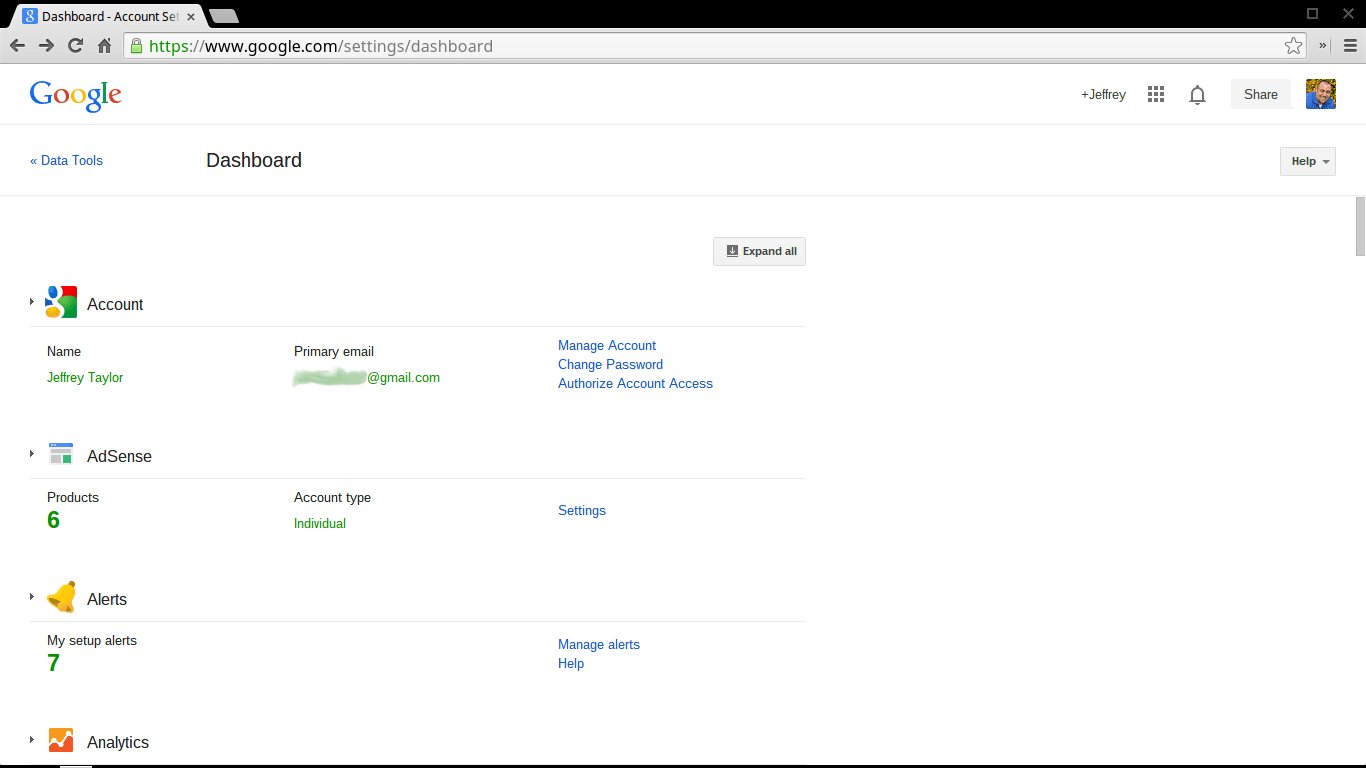 2. Takeout Data
As the name suggests, you can take out (download) all or selected data for services like Hangouts, Contacts and YouTube. An archive is created which you can either mail yourself or add to your dropbox.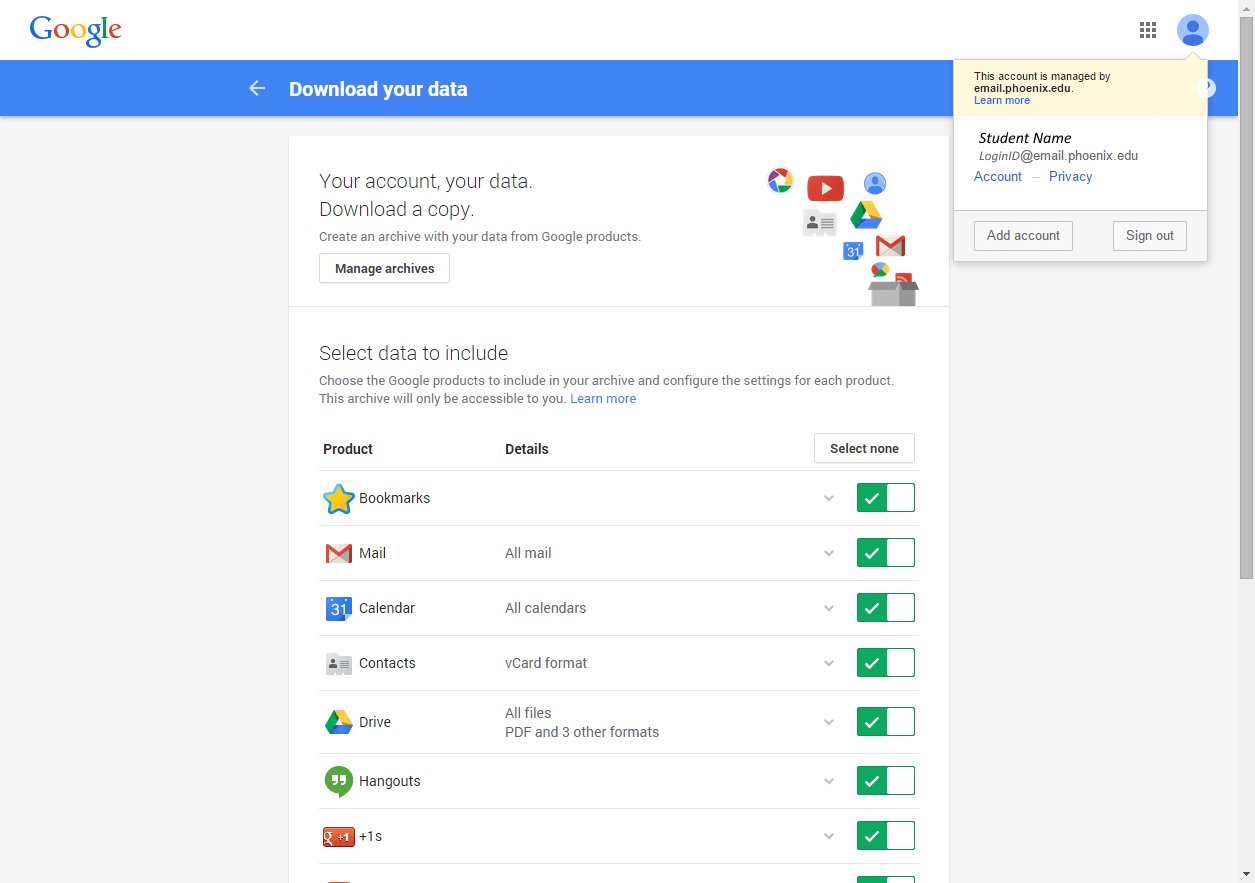 3. Save Passwords
Remember the dialog box at the top right corner of your screen, asking you to 'save password' every time you login to various websites with Chrome? Well, if you've ever clicked on it, Google stores your saved passwords and this is where you can find the list of all the usernames and passwords.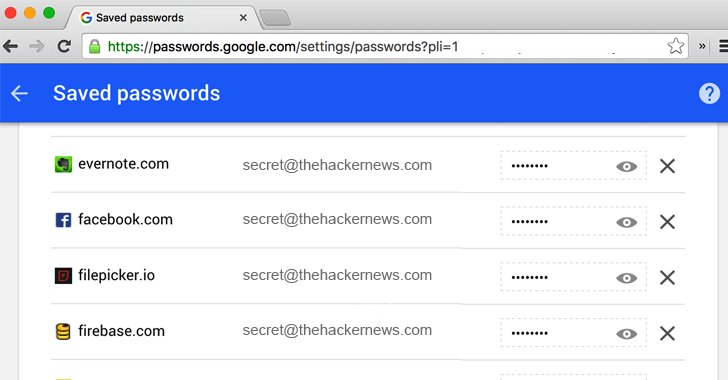 4. Locate Your Mobile Phone
google.com/android/devicemanager
Misplaced your phone? No worries! You can ring the device as long as it's connected to the internet. And in case you've lost it, you can check the device's location and even erase the phone content.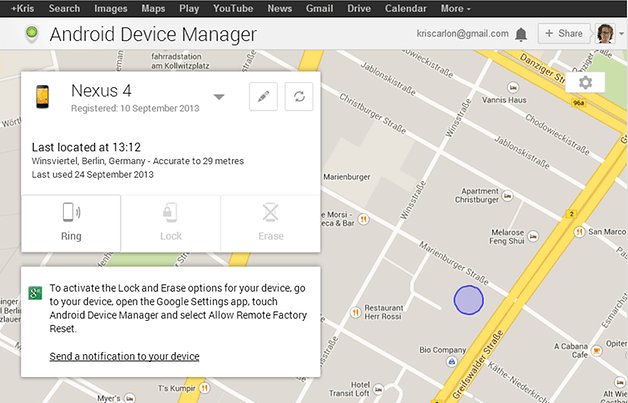 5. Control Your Google Ads
Ever wondered if you can control the ads that appear on your screen when you're surfing the net? Yes, you can because Google creates your ad profile based on what it knows about you from your web activity, the ads that you've previously clicked on and your Google+ profile. So now you can manage your information accordingly to get relevant ads.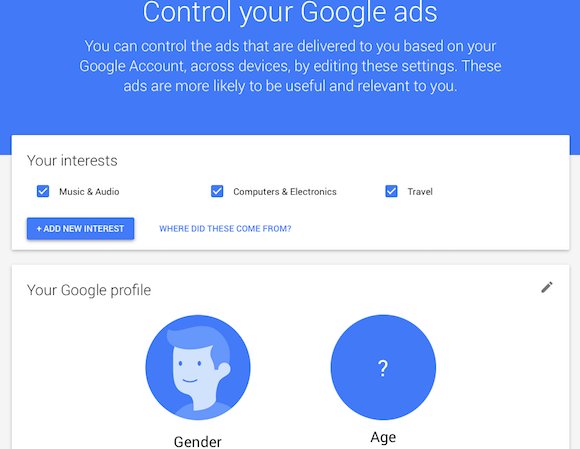 6. Recently Used Devices
This is where you can view all the devices connected to your Google account. If you notice anything suspicious, just remove access for that device and secure your account.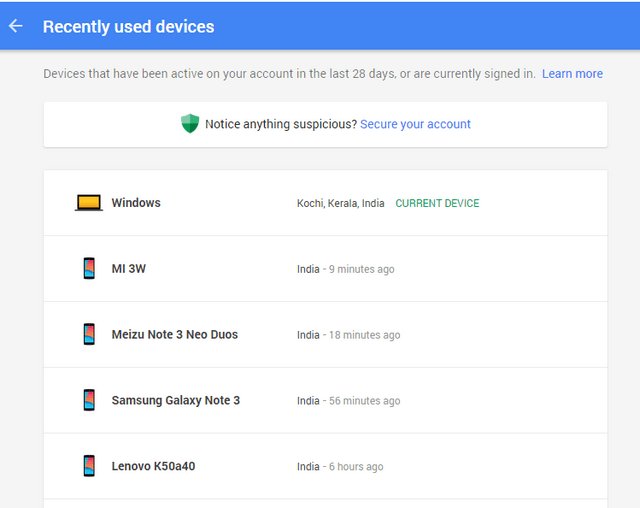 7. Google Timeline
This has information about all the places your Android phone has reported through Google Maps. So, if you don't want someone to find out about that shady place you once visited, you can delete it from your location history. Switch off this feature and Google won't know where you're going next.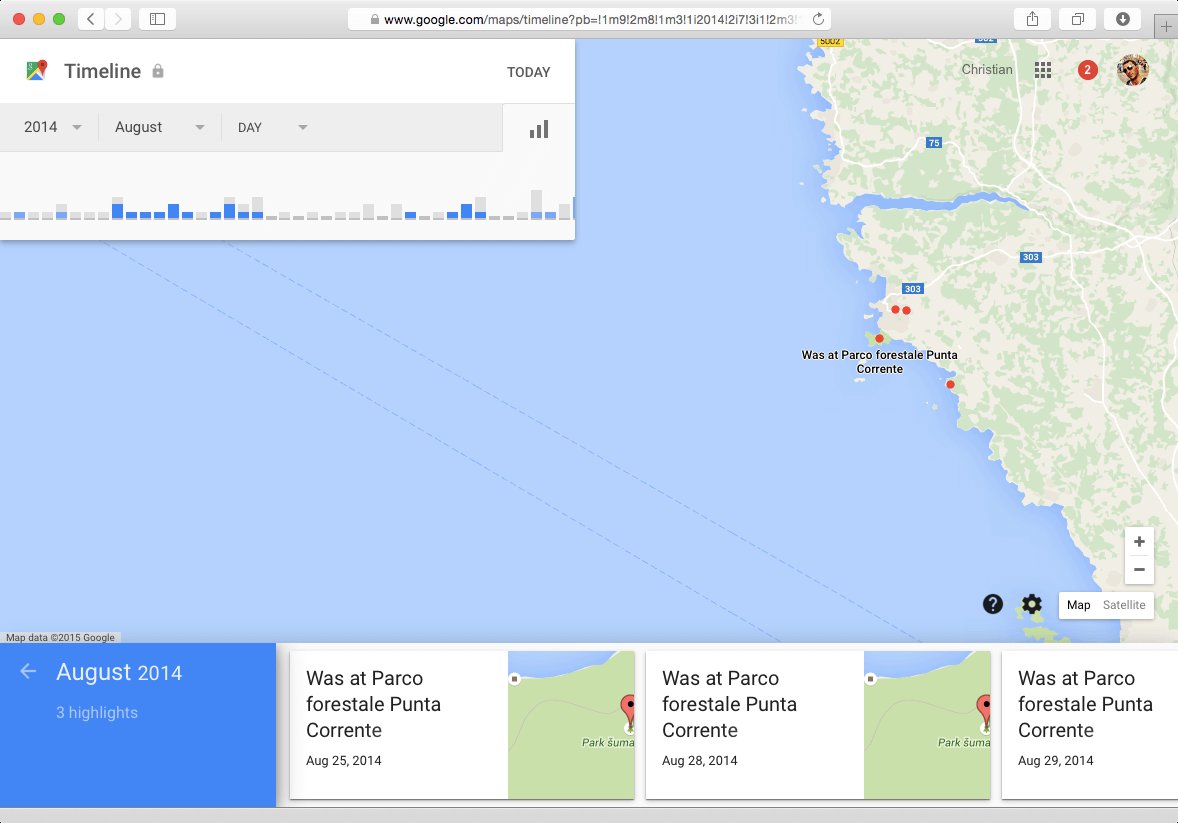 8. YouTube Search and Watch History
youtube.com/search_history | youtube.com/watch_history
Can't recall the name of that song you heard last month? Can't remember the name of that stand-up comedian whose video was insanely funny? Well, all the videos you've ever watched on YouTube while being logged into your account will be listed in Watch History. All your YouTube searches will be listed in the Search History. Google uses this search history to show you relevant ads and give you better video suggestions.The history can be deleted entirely, item-by-item or can also be paused.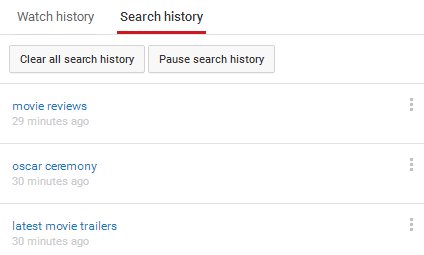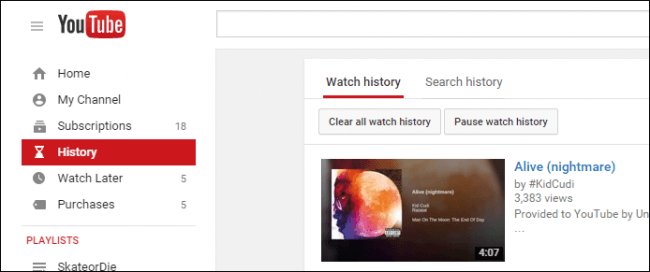 9. Apps Connected To Your Account
security.google.com/permissions
I am sure while logging in to some of the mobile apps, games, web apps and websites, you sign-in using Google account and click on "Allow" to let it use your information. Well, this contains a list of all the applications that have access to your Google account along with the date when you were authorised and other information.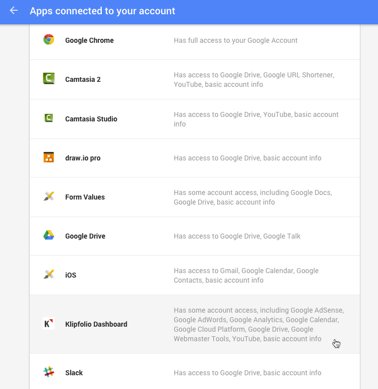 10. Inactive Account Manager
google.com/settings/account/inactive
Did you know that if your account is inactive for more than nine months, Google Inactive Account Manager terminates your account as per its program policies. You can use this page to protect your account against termination due to inactivity. You can also set notification alerts and timeout periods to your phone or email and the entire account is deleted after the timeout.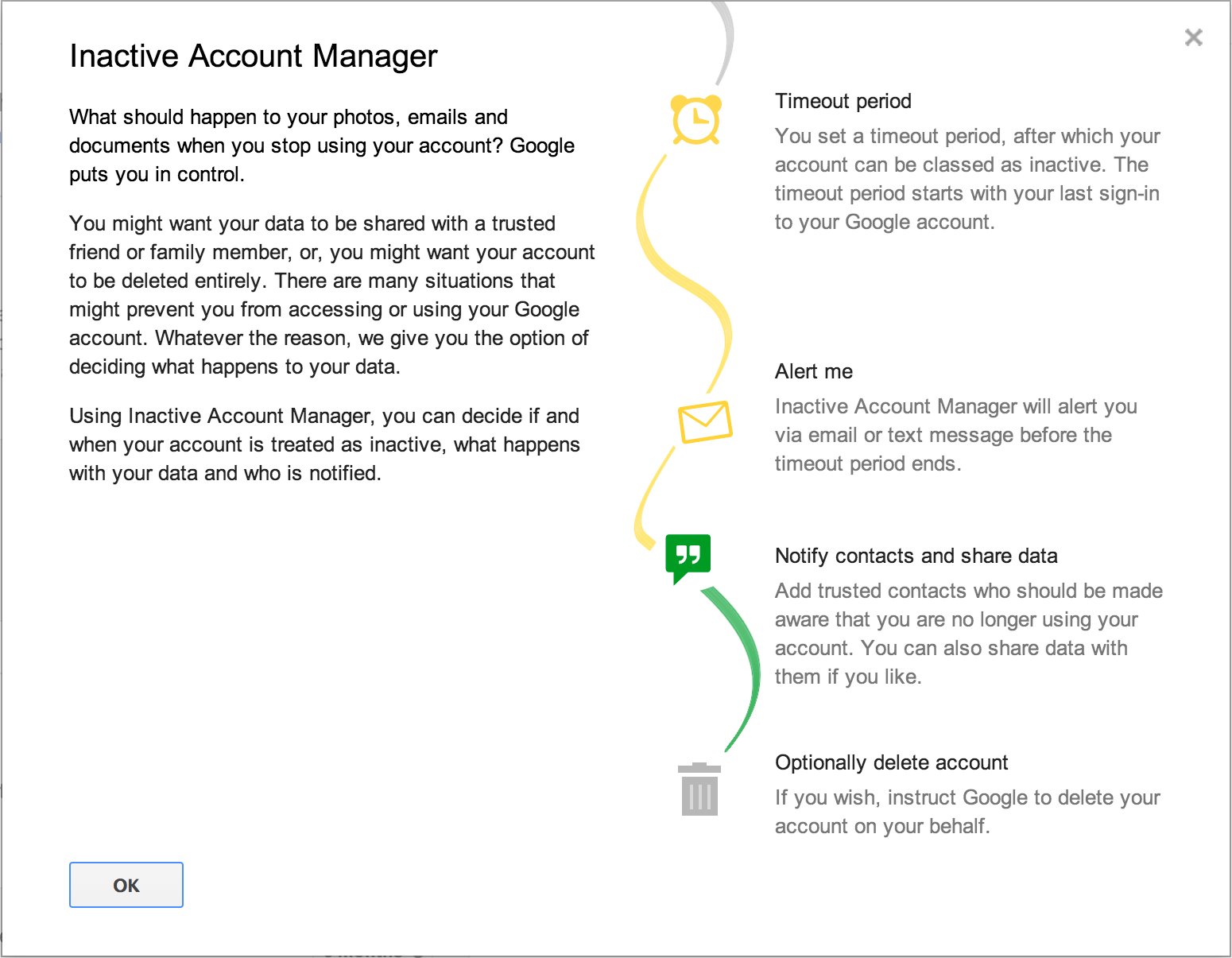 Thank me later!