How often have you been left tongue-tied when asked about a particular government scheme? How many of us actually know how to get a driving licence or get our passports made? It is not so complicated as we make it in our heads and thanks to a mobile app, our questions will be answered with just one click.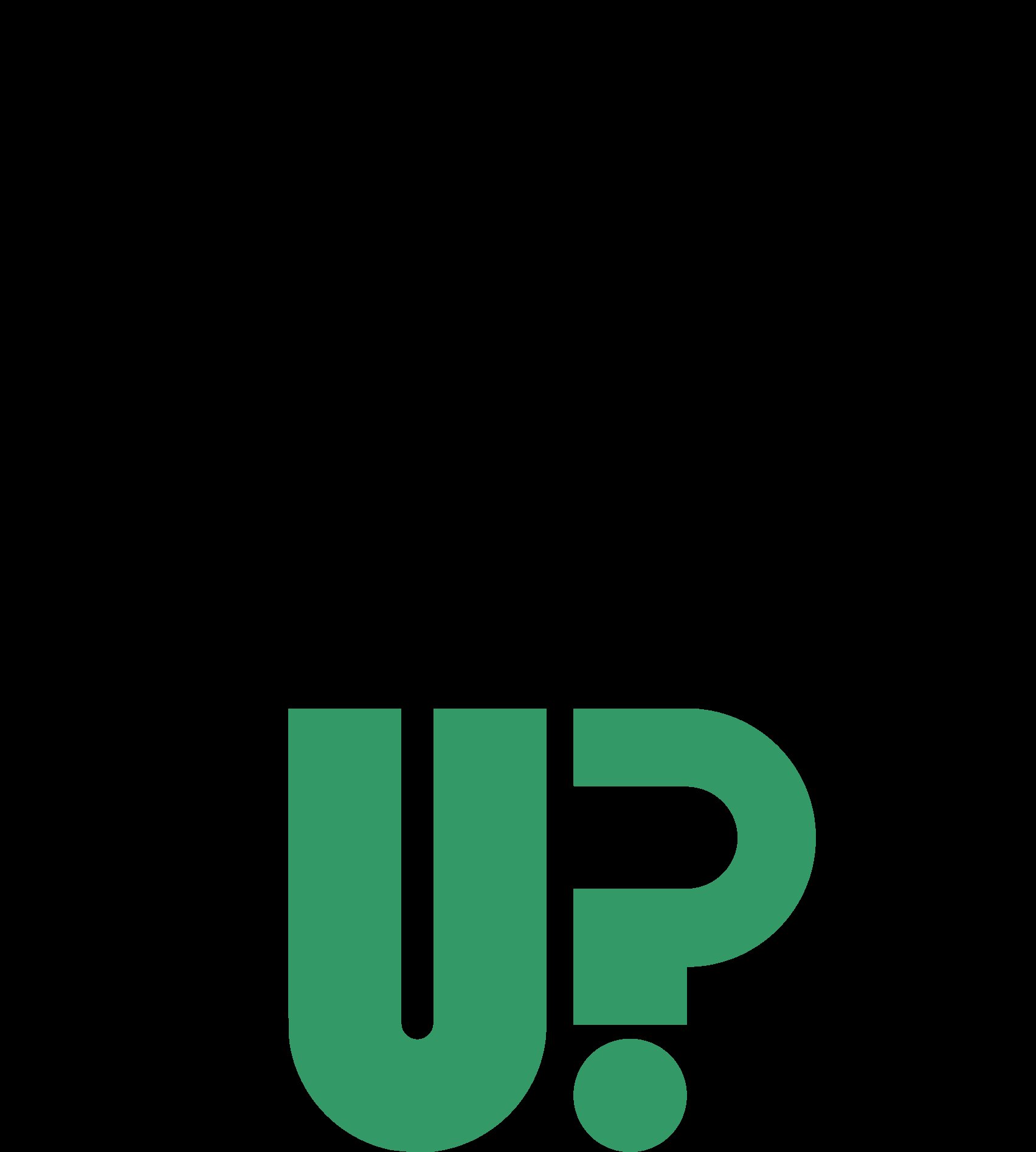 IAS officer and Uttar Pradesh's Chief Development Officer, Prashant Sharma, has developed a mobile app, AskUP, which is basically a comprehensive data base for all government related schemes. Schemes that affect you and I, but are unknown to most of us.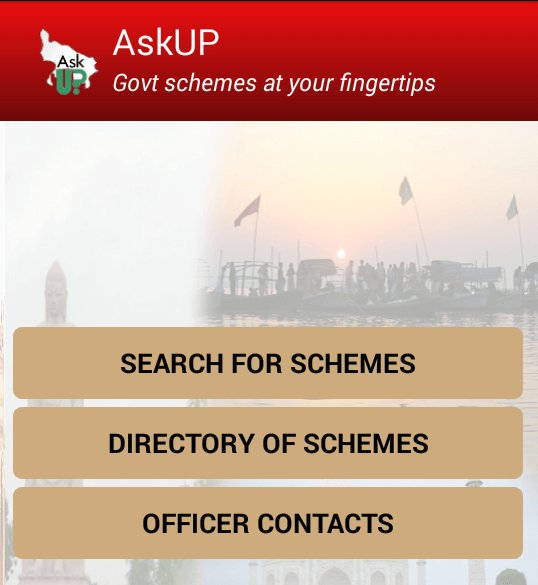 Talking about the app with ScoopWhoop, Prashant says,
"We are living in the age of information and yet there is this huge gap. A common man does not really know much about these govt schemes, my own friends asked me questions about how to get their marriage registered. When I went and worked in rural areas, a lot of villagers would ask me questions about different schemes. This created the need for an app that answered these queries and disseminated information so the common man could use it to his advantage."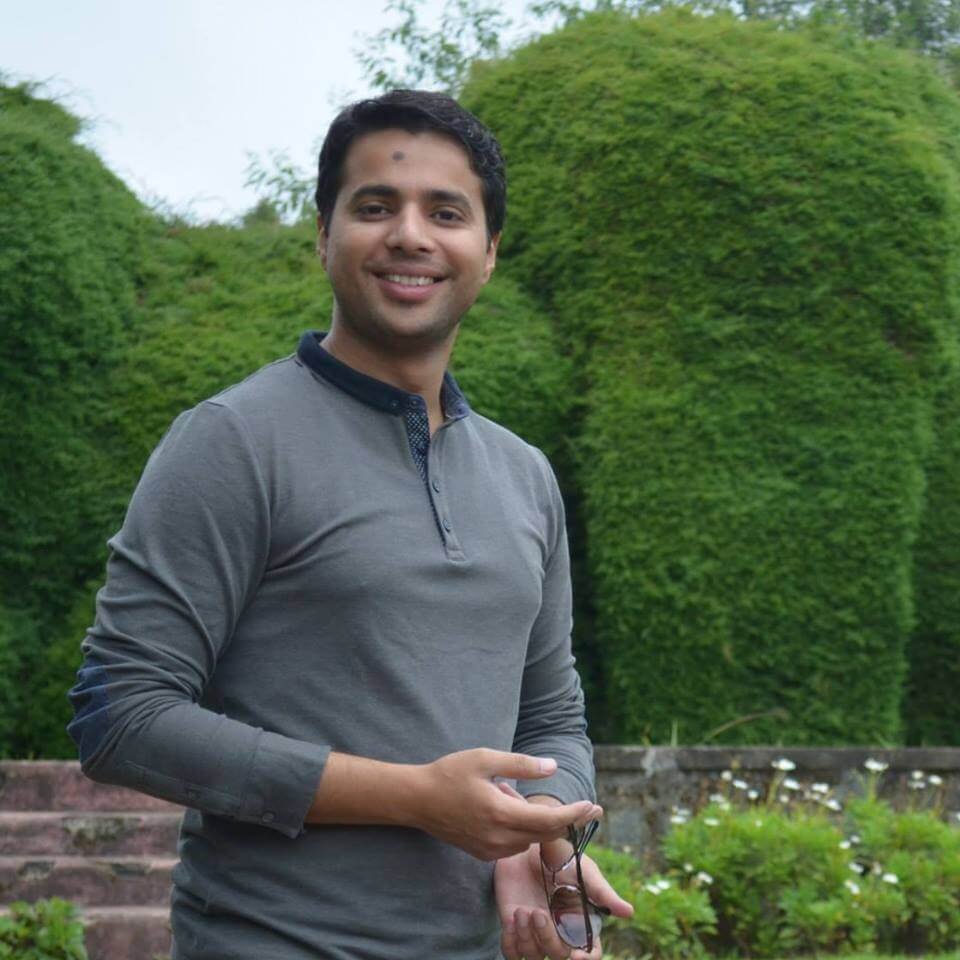 The app is rather simple and easy to use. It details each government related schemes. From eligibility to documents required to the officer-in-charge, it helps entail each and every step so a common man is not fooled by touts and understands his rights.
For example,
If you wanted to know the process of getting a driving licence made, you could go to the home page, look for the concerned department, in this case, the Transport Department.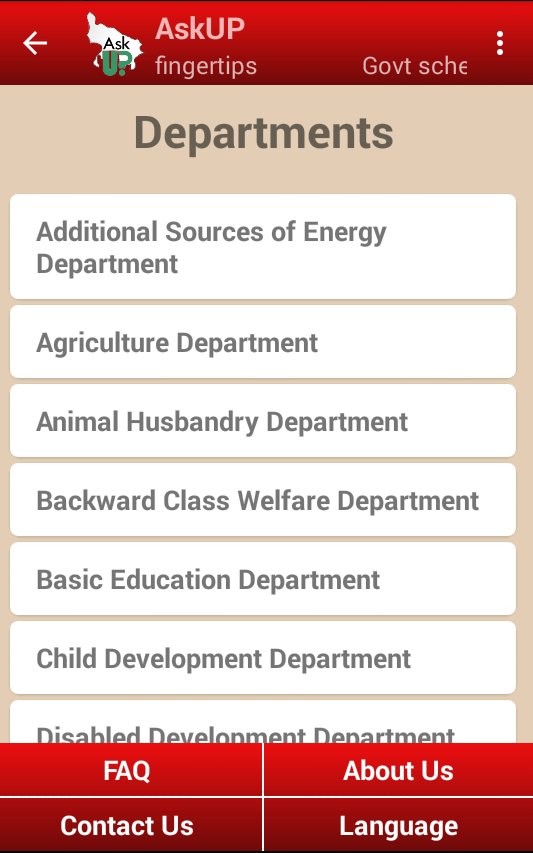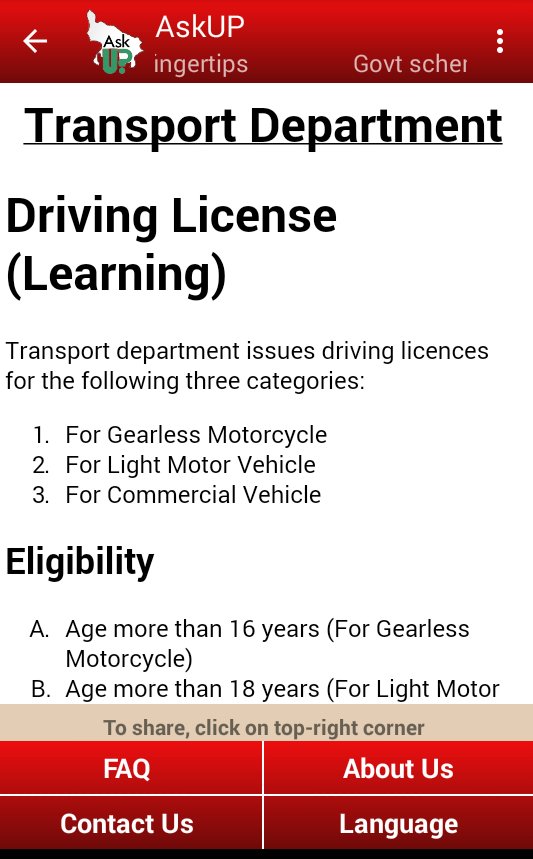 And then go to Driving licence and look up all the requirements. You can even contact an official, who is in charge, to get more information.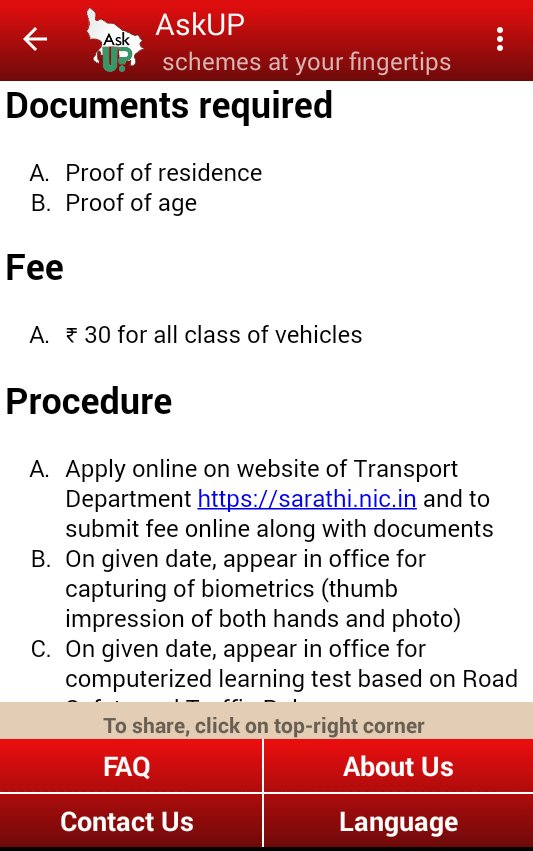 Anyone can ask for information about any service on AskUP. They can also call AskUP's toll-free number, for further assistance. This bilingual app is currently based in Uttar Pradesh but Prashant soon hopes that it will be scaled to a bigger level.
"It was actually my wife's idea. We wanted something on the lines of Justdial, but a one stop shop for all govt services."
It is currently available in all Android devices and can be downloaded from Google PlayStore.