At Facebook's F8 Conference , CEO Mark Zuckerberg promised us chatbots. And so, here it is – India's first Facebook Messenger bot!
Lybrate, which claims to be India's largest online doctor consultation service has announced its Lybrate bot, the first-of-its-kind in the country.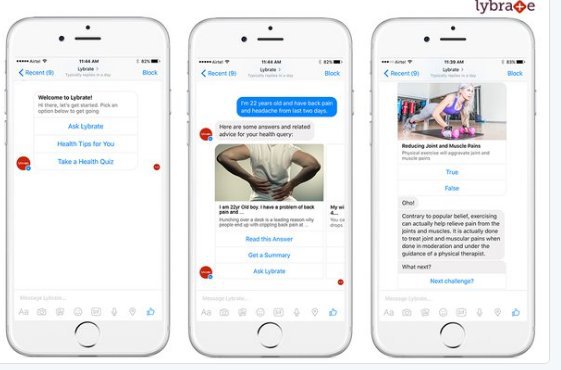 The company informed that the bot will help people connect to over 10,000 doctors on this platform and get the answers for their health queries in real time.
Here's how the bot will help you:
It will allow you to communicate and seek opinion on health queries from doctors and stay updated on health-related issues and the response time will depend on the kind of query.
To make the platform more engaging, the company has also integrated a health quiz with the messenger.
And the best part is Lybrate will keep the identity of the users anonymous so that they don't feel uncomfortable asking questions.
And here's how you can use it:
Users can add the bot for free by logging on to their Messenger account and then click on http://m.me/lybrate.

Saurabh Arora, Founder and CEO of Lybrate, announcing the development told Business Today:
It is exciting to be India's first healthcare company to be on Messenger platform and be able to provide smooth doctor access to people and enable them to consume health information that is shared by doctors who have amassed a wealth of medical knowledge over so many years.
Founded in 2014, Lybrate claims to have over 100,000 doctors on its platform from more than 50 specialties from across India.