Pictures taken from the space are a visual delight. It is marvellous to see how beautiful the planets look from a distance. Recently, the Indian Space Research Organisation (ISRO) shared a series of four images taken from space that shows how beautiful the Earth looks from four sides.
Taking to Twitter, ISRO revealed that the Earth Observation Satellite (also known as Oceansat-3) has shown images of the Earth using the Ocean Colour Monitor (OCM). ISRO tweeted, "Mosaic with 1 km spatial resolution combines 2939 images after processing 300 GB of data to show Earth as seen during Feb 1-15, 2023."
Take a look at the tweet here.
In simple terms, it means that the satellite took multiple images of the Earth. Each image showed multiple areas of the Globe from space. These pictures are like mosaics. These mosaics, now, actually represent an area on Earth that's only 1 kilometre wide! The mosaics were stitched together and this is the result. It's like trying to spot a person on the ground from an aeroplane. And these images are taken between February 1 – February 15, 2023. The colours provide important data.
Here's how India looks from the ISRO satellite.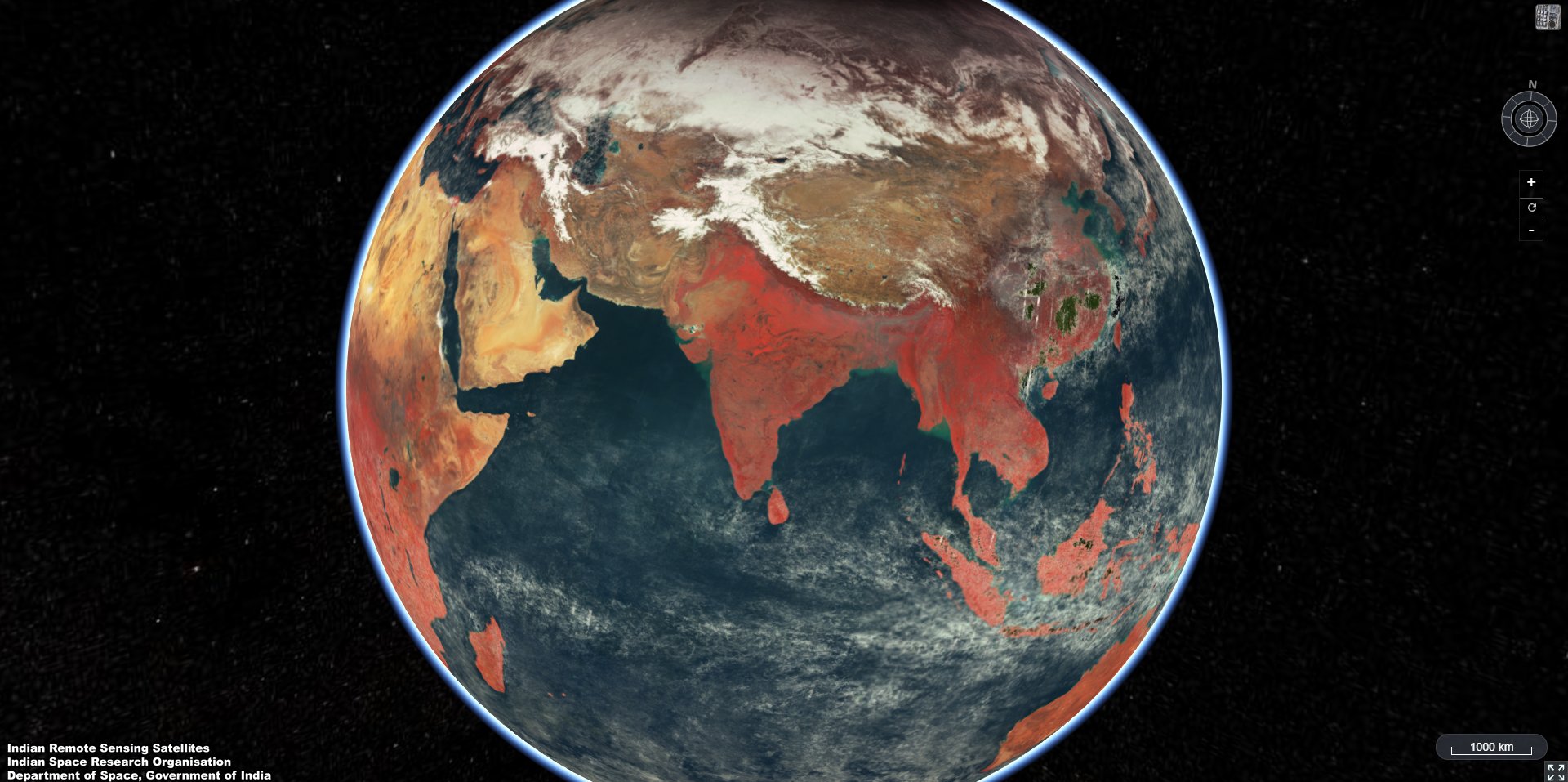 The images have stunned people. ISRO's tweet has fetched over 394K views, over 6K likes, and more than 890 retweets and comments. Here's what they had to say.
What a sight!
Also Read: 15 Times ISRO & DRDO Made India Proud With Their Remarkable Achievements