ISRO's workhorse rocket PSLV-38 today blasted off from the spaceport from Sriharikota carrying the Cartosat-2 series satellite – a dedicated satellite for the defence forces – along with 30 co-passenger satellites.
The total weight of all the satellites carried on-board the Polar Satellite Launch Vehicle is about 955 kg.
The co-passenger satellites comprise 29 Nano satellites from 14 countries – Austria, Belgium, Chile, Czech Republic, Finland, France, Germany, Italy, Japan, Latvia, Lithuania, Slovakia, the United Kingdom and the United States of America besides a Nano satellite from India.
The 28-hour countdown for the launch began at 5.29 am yesterday.
India's 'eye in the sky' is set to become sharper and wider with the launch of a third spacecraft in Cartosat-2 series.
The previous satellite in the series had a resolution of 0.8 metres and the images it took on India's neighbourhood had helped New Delhi carry out surgical strikes on seven terror launch pads across the Line of Control last year, ISRO sources said.
The latest remote sensing satellite has a resolution of 0.6 metres, which means it can spot even smaller objects.
This is the 40th flight of PSLV and 17th flight of PSLV in 'XL' configuration (with the use of solid strap-on motors).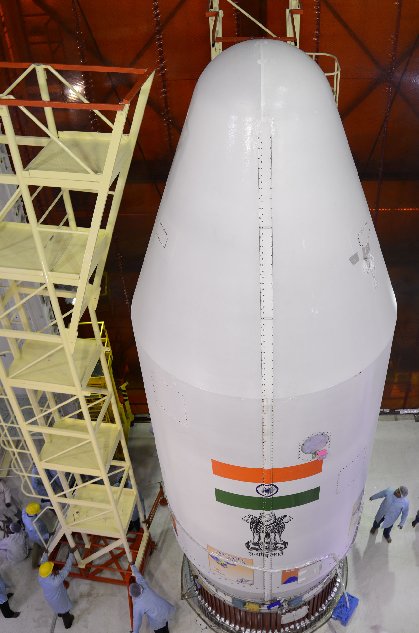 According to ISRO, the 29 international customer Nano satellites are being launched as part of the commercial arrangements between Antrix Corporation Limited (Antrix), commercial arm of ISRO and international customers.
Cartosat-2 is a remote sensing satellite and it is similar in configuration to earlier satellites in the series with the objective of providing high-resolution scene specific spot imagery.