Mahindra & Mahindra Ltd and ride-sharing firm Ola have formed an alliance that will see the Indian automaker earn $400 million (approximately Rs 2600 crore) in revenue over the next two years by selling cars and services to Ola, Chairman Anand Mahindra told Reuters.
In return, Ola will gain access to a one-stop-shop for vehicles and services for its drivers, Mahindra said in an interview on Thursday.
"This is going to completely change the auto industry," he said, referring to the participation of ride-sharing firms.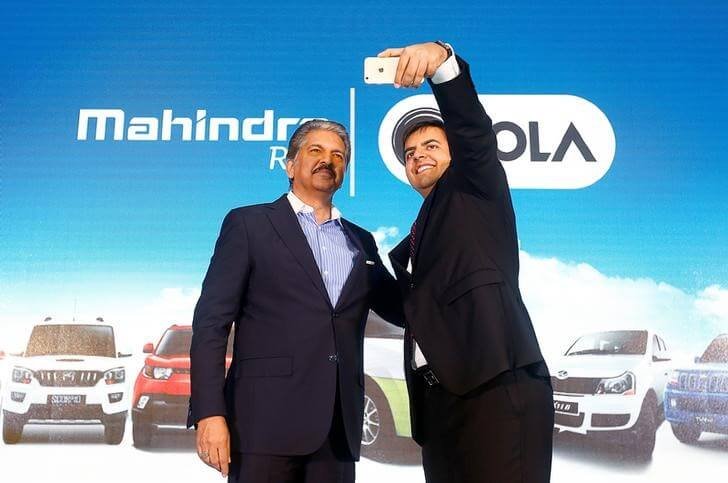 Mahindra is the latest automaker to partner a ride-sharing firm to guard against a shift in consumer choice away from vehicle ownership in favour of buying transportation by the mile or minute.
Earlier this year, Volkswagen AG signed a $300 million agreement with Gett, Toyota Motor Corp said it would invest an undisclosed amount in Uber Technologies Inc, and General Motors invested $500 million in Lyft.
Mahindra said his company's alliance with Ola will give both access to new business opportunities.
"There needs to be a more mass good quality way of commuting and that is what we have built. This alliance will scale up the supply significantly because of the value proposition for the drivers," Ola co-founder and chief executive Bhavish Aggarwal told Reuters in the same interview.
Featured image source: Reuters