In a move expected to further delay the implementation of Lodha panel reforms, the BCCI decided to form a committee for analysing how "best and quickly" the principal Supreme Court order can be executed.
The two hour and 45 minute long Special General Meeting, attended by controversial former BCCI president N Srinivasan, did not take any decisive call as requested by the Committee of Administrators during a meeting with state units.
"A five-six member committee will be formed tomorrow to see how best and quickly the principal order of the Supreme Court can be implemented," acting secretary Amitabh Chaudhary told mediapersons after the meeting.
Chaudhary said that the committee will have a deadline of a fortnight to submit its report and it will start working in the next two days.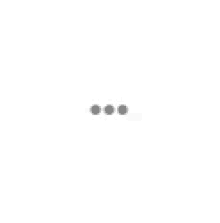 The principal issues are 'one state one vote', age cap of 70 years, cooling off period after every three years and reinstatement of a five-member selection panel instead of current three.
On some of the other issues like bilateral engagement with Pakistan, Chaudhary reiterated the BCCI's stance that it can only play the arch-rivals if permitted by the government.
"We met with the PCB on the basis of a letter signed by the BCCI back in 2014. It was necessary. Our position is still the same. The tour can take place only after government permission," Chaudhary stated.
About revoking the suspension order of the Rajasthan Cricket Association, the acting secretary said: "We have asked them (RCA) to formally respond to a showcause notice and they have also decided to withdraw the litigation against BCCI."
The new RCA president is Congressman CP Joshi.
The former IPS officer also informed that the newly- constructed stadium in Guwahati will soon be hosting international matches.
"The Assam CA's Stadium is fit to hold matches barring a few areas. Inspection was done by BCCI secretary and GM (Game Development)," he said.
Feature image: AFP/PTI