The Kisan Mukti Yatra from Mandsaur, Madhya Pradesh, that reached Jantar Mantar on July 18 saw a footfall of thousands of protesting farmers from five different states.
Armed with flags and placards, the agitators left no stone unturned in collectively raising their voice for the farmers besides demanding loan waiver and execution of the Swaminathan Commission Report.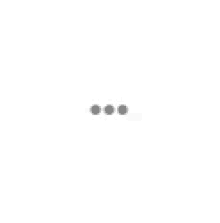 However, what caught everyone's attention was a group of 40 children from Maharashtra who held signboards for the protesting farmers.
"Suicide is not a solution", read one of the boards.
Who were these children?
All these children have lost their fathers, some also their mothers, to the drought in Maharashtra. Today, they are all part of Adhartirth Ashram in Nasik that houses children orphaned due to farmer suicides.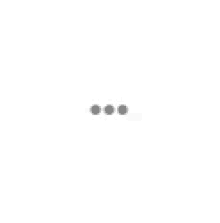 According to reports, the Marathwada region alone saw close to 1,053 suicides in 2016 in what was said to be the worst drought in three years.
Dressed in white kurta-pyjama and caps, these children resorted to a unique kind of protest where through dance, drama and speeches, they urged the farmers to not end their lives and think about the family that they would leave behind.
"Their white uniform represents their innocence and truth. They did not come here to protest but only to send a message to the distressed farmers of our country that no matter how bad the conditions are, do not commit suicide," Tryambakrao Gaikwad told ScoopWhoop News.
55-year old Gaikwad is the co-founder of Adhartirth Ashram that houses close to 350 orphan children from nearby districts.
Spread across 3 acres of land, the Ashram is a home away from home where these children have forged a family within themselves.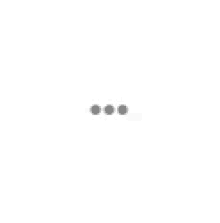 The 40-odd children were brought to Delhi by Swaraaj Abhiyaan's Yogendra Yadav and All India Kisan Sangharsh Coordination Committee for the protest.
"We are mostly starved off funds as we are not monetarily supported by the government. As many children belong to the general category, they fail to benefit from most of the government's schemes designed for the SC/ST community. But there are kind people who keep donating either money or clothes and even food to the children. Actors like Madhuri Dixut and Nana Patekar have also contributed a lot," Gaikwad said.
The Ashram opened in 2009
When asked what made him open this Ashram, Gaikwad said the reason was personal.
After losing a relative to suicide in 2007, he and his friends decided to do something for the farmers.
"We are children of farmers. We saw what happens to the wives and children of the farmers who commit suicide. They are so debt-ridden that they fail to fend for themselves and thus we decided to open this Ashram."
The Adhartirth Ashram has close to 180 girls and 160 boys between the age group of 3 and 16 years. Almost everyone goes to a government school which is located 4 km away.
It has eight wardens, all widows of the farmers, who work in return for shelter and food as they are not paid any salary.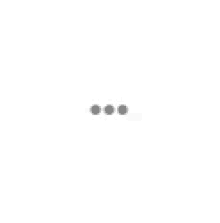 31-year old Jiashree Gaikwad's husband killed himself five years ago after losing his crop to unexpected rains. They initially owned a grape vineyard but today Jaishree lives with her two daughters and a son in the Ashram and works as a cook.
"My husband left not a single penny behind. Nobody can understand what the wife has to go through. I am living here now because I have no house or money.
"Children can study and later fend for themselves but what will the women do? Where do we go?" she asks.
'I want to become a scientist'
Sitting next to her is 16-year-old Ashok Motilal who tells ScoopWhoop News that he aspires to become a Scientist. He lost his father nine years ago but doesn't remember much as he was too young when his father killed himself. He is survived by an elder brother and mother who calls him once or twice in two months.
His mother, however, has never visited him in 9 years as she has no clue which district the Ashram is.
"I come from Gadchiroli which is very far. My relative dropped me here. Kabhi-Kabhi papa ke lie bura lagata hai. Wo humhe chod ke chale gae ( Sometimes I feel bad about my father's death. He left us)", he says with a straight face.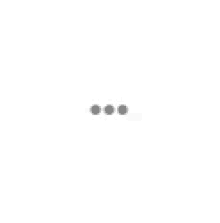 When asked why not become a farmer, he breaks into a sheepish smile.
"Nobody in the Ashram wants to become a farmer. There is no money and the government doesn't help us," he says.
"My elder brother is a farmer too because we have land to look after. He has no other option but I will become a scientist and help farmers," he added.
He along with 40 other children took to the make-shift stage at Jantar Mantar on July 18 to perform their play titled "Pitaji zehar Khao nakko" (Father, don't eat poison).
Ashok was among the few who also delivered a speech where he urged the farmers to not kill themselves.
"I am hopeful that the government will help us," he told Scoop Whoop News.
Rushi Raj Chandan Patil, 12, along with 14-year old Archana Krushna Chaudhary echoed similar sentiments.
While Rushi Raj, a fan of CID TV series wishes to become a CID officer, Archana dreams of a career as an IPS officer.
Awestruck, they couldn't stop boasting about 'mega-city' Delhi that they visited for the first time.
"It feels like heaven. We have never seen a city like this. We visited the mall yesterday and it was like a dream," said Archana.
'There are more unmarried farmers than before'
The children however had a bitter-sweet experience at the DLF Saket Mall on July 19 when they were denied entry for close to 20 minutes. But that did not deter their spirits.
"They have tasted the city life now and thus wish to migrate to the cities and live a life like yours. This is upsetting as there will be no farmers left in the villages. It is a crisis and the government should do something about it," says Gaikwad.
He also informed ScoopWhoop News that the southern districts of the drought-hit Maharashtra are now plagued with a new problem.
"There are more unmarried farmers than before. People are not willing to give their daughters to the farmers. They are marrying clerks and drivers from the cities because they have a stable income," he says.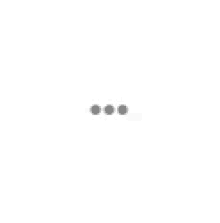 When asked whether the Ashram is planning to expand in other states as well, Gaikwad tells ScoopWhoop News that they on contrary intend to close it.
"Over 1800 children are on the waiting list. I can't take this anymore. Ye paap hai! (This is a sin). We have little money and feeding everyone is a major challenge. The nearest school is 4 km away and so is the hospital. We are always worried about the security of the girls. These children shave their heads themselves sometimes because they can't afford a barber. I can't keep them in such condition," he says.
"I genuinely want this Ashram to shut down. Not because of lack of funds, but because I want to see no more suicides," Gaikwad sighs.
(Feature image source: Ahmed Kamal/ScoopWhoop)