Last month, a humble cyber cafe owner in Bihar's Gaya district helped the police catch two suspected terrorists. This heroic act turned out to be a major breakthrough for the police as one of the men confessed to his involvement in the 2008 serial blasts in Ahemdabad.
But while we applauded the cafe owner, Anurag Basu, for his bravery, it turns out the man's life has turned upside down. Not only the grand promises by top cops remain lip service, Basu is reduced to a pauper.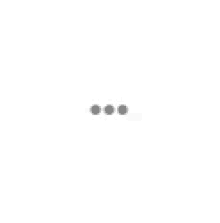 How did he nab the terrorists?
Basu runs Vishnu Cyber Café near Rajendra Ashram in Civil Lines locality of Gaya. He suspected foul play after the two refused to provide identity proof before availing of his cafe's services.
"I got suspicious of the two when they did not provide me an authenticated phone number and Aadhaar card which is a prerequisite for accessing services at my cafe. Also, their faces resembled with the terrorists in an advertisement by Delhi police," he told ScoopWhoop News over the phone.
The posters of wanted terrorists were displayed at important places in Gaya and Bodhgaya at that time.
"I chased them after they left my cyber cafe in a hurry and finally, with the help of police, we caught them."
Basu intercepted the two suspects near Shaheed Chowk where a police team took them into custody.
One of the men, Tauseef Khan aka Mohammad Atik, was found to have links with the Harkat-Ul-Jihad-al-Islami (Huji) and confessed to his role in Ahmedabad serial blasts in 2008 that left 56 people dead and over 200 others injured.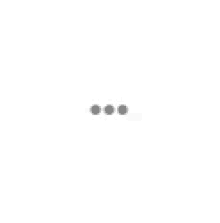 How has the incident affected him?
Basu says his cafe business has hit an all-time low. "My business is almost crushed. People are scared to come to my cafe; they feel that I keep an eye on them. They feel I record everything they browse which is not true," Basu said.
"Some others assume that my cafe is a terrorist hub."
Basu is also a journalist. He brings out a vernacular monthly called 'Saf Swar'. Sadly, this venture too has taken a hit.
"Because of the slump in my cafe business, I am left with no staff for my socio-political magazine. I have no money to pay them," he said.
"I am not even able to pay the rent of my house or school fee of my son."
Basu says that he found it strange that some senior police officers (he named DSP of Gaya Alok Singh) advised him to keep mum about his role in nabbing the suspects, citing a danger to his life.
"Why should I keep silent? I have not done anything wrong. In fact, I have done a good job. I do not understand that why should I hide this."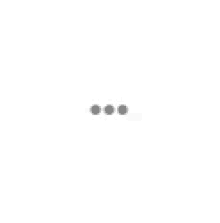 'Never got the award as promised'
Basu said while he was promised reward for his brave act, he never got any, not even that offered by the Delhi police in their advertisement.
As per a report by Hindustan Times last month, senior superintendent of police (SSP) Garima Mallick had applauded Basu saying, "It is perhaps the first instance in Gaya when a law-abiding citizen mustered the courage to inform the police about suspicious persons."
'Police station is now like my second home'
What seems to be worst outcome of the incident for Basu, the police have confiscated the main computer at his cyber cafe and "other expensive devices" for their investigation. It's been a month and Basu is asked to report to Anti-Terrorism Squad (ATS) every other day in connection with the case, he said.
"Police station now seems to be my second home. Every other day, I have to report to them for something or the other," he said.
"Probably this is the reason why the common man avoids any involvement with the police and authorities."
Basu, however, says that while this incident has given him a rude shock, it has not killed his zeal to "serve my country".
"I will help the police again if I get a chance. I feel very lucky that I got this opportunity."