A couple based in Los Angeles, California invited their guests but the invitation came with a twist. The women were asked to wear their old bridal gowns to the wedding.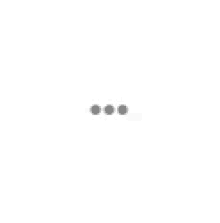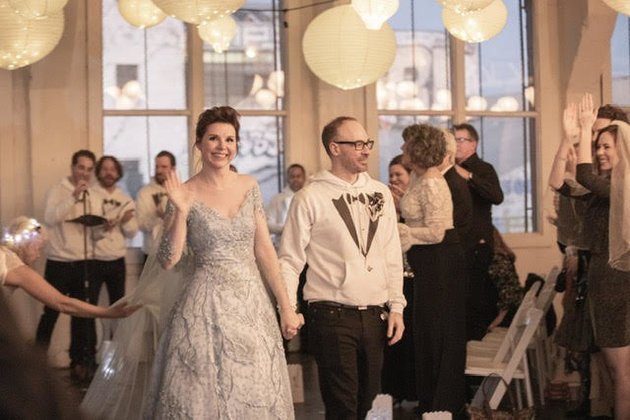 Newlyweds Audrey Moore and Jesse Luman, celebrated their wedding with a special dress-code, giving a chance to other women to wear their old wedding dresses just so they could re-wear their special garment once more.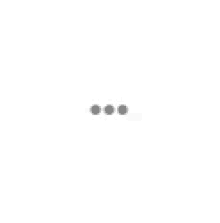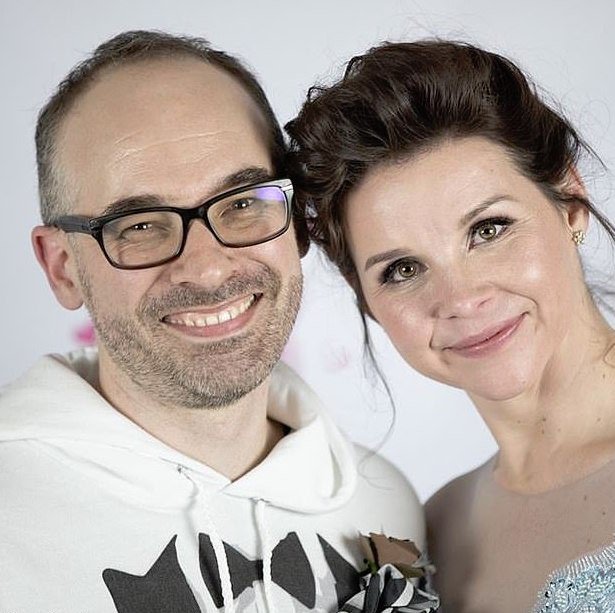 The couple happily announced,
"We thought it was sad that most women only get to wear their wedding dress once, so we invited all the women coming to our non-traditional wedding to wear their old wedding dresses again!"
Singles weren't too far behind, as they borrowed dresses from their mothers or grandmothers, some even rented bridal dresses!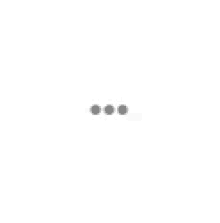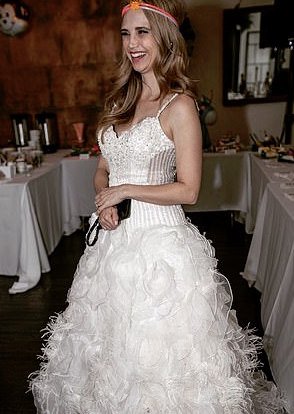 Audrey further explained how she often heard her friends complaining about never getting a chance to wear their wedding dresses. 
She also mentioned how people spent huge sums of money on their wedding outfits all for one time use.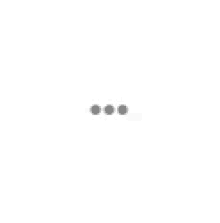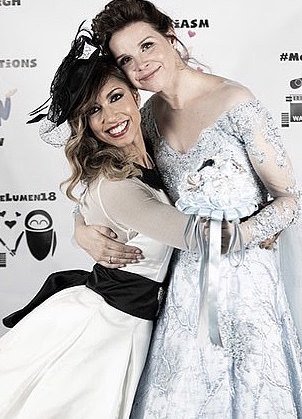 It's an unsaid rule to never wear white to someone else's wedding, and naturally Audrey's friends were worried about upstaging her. But the bride wasn't worried. And it was all because of a special secret.
She wore an icy-blue gown.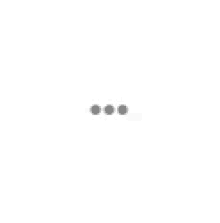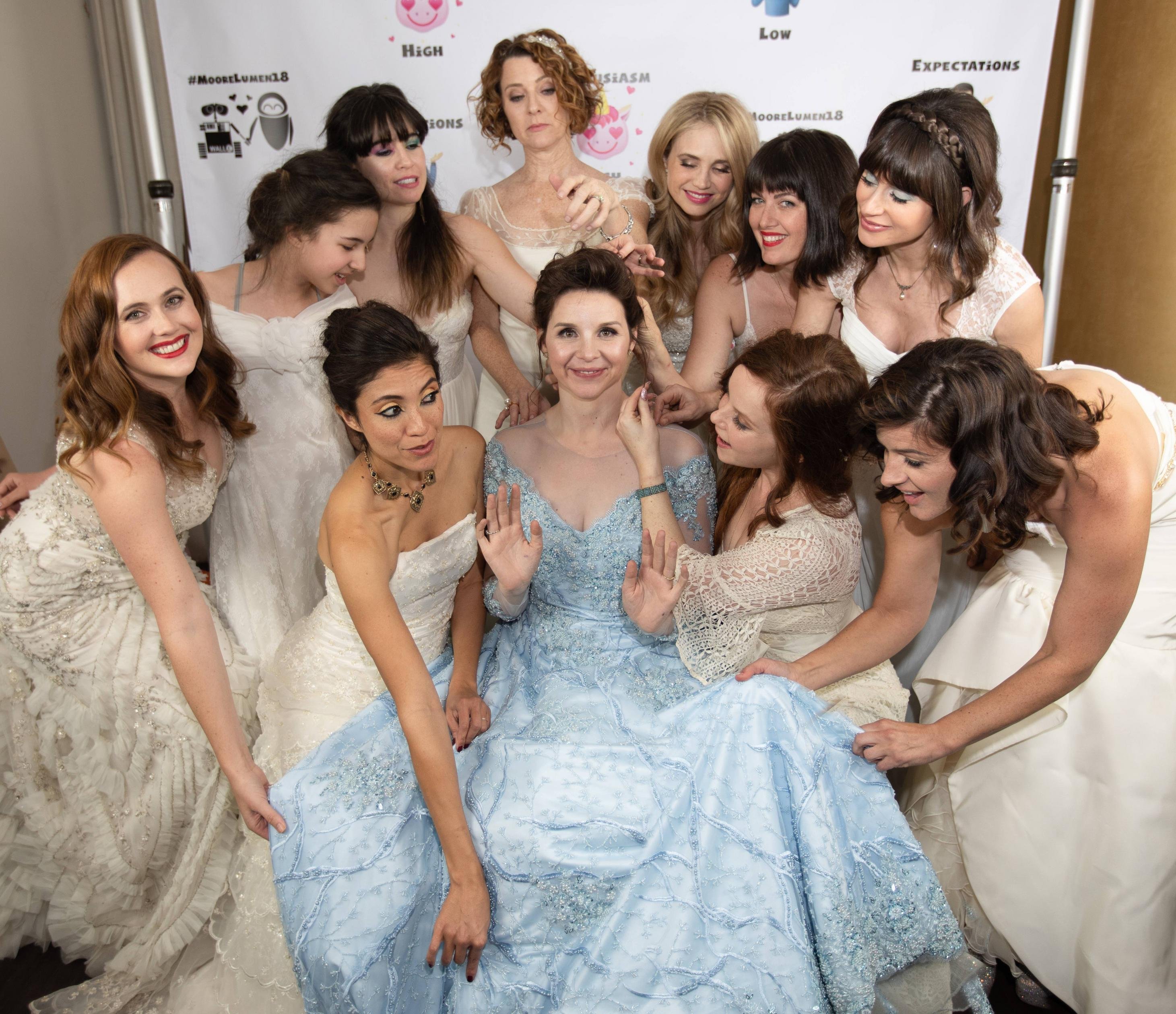 She said,
"I'd been to almost all their weddings and knew they'd be in white. I knew I was wearing blue but kept it a secret from everyone."
While the dress-making was in process, Moore noted how similar it was to the Disney character, Elsa's dress and decided to play along by keeping a few props to have fun at the wedding. Apart from these, the wedding had arcade games to make it a fun experience for adults and kids alike.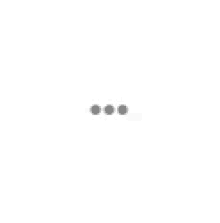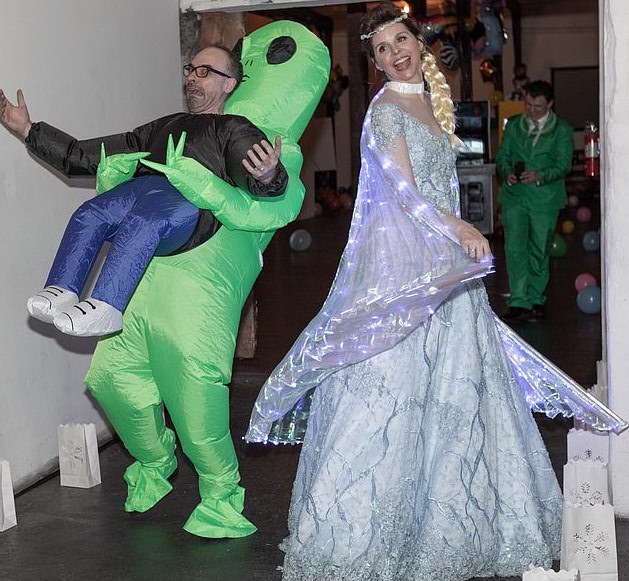 It wasn't just the women. The groom and the groomsmen wore interesting clothes as well. 
Surprising the guests with a non-traditional tuxedo-hoodie, the groom and his friends made quite an entry.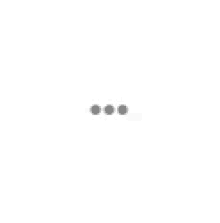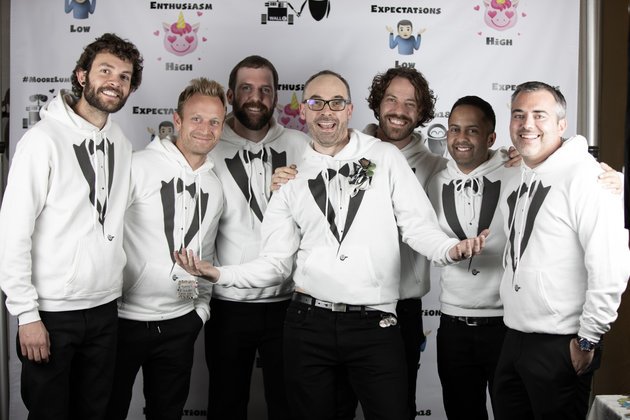 The bride admitted she loves Luman in hoodies as that was what he wore the first time they met.
"All I've ever wanted was my husband to wear a white hoodie on our wedding day."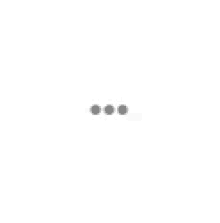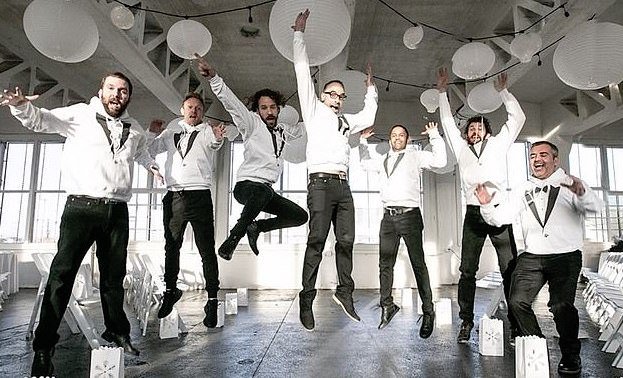 The bride also emphasised on how they made sure the guests could wear whatever they wanted as they understood how financially burdening the ordeal could be. They invited them to wear the costumes they owned as most of them worked in the film and television industry.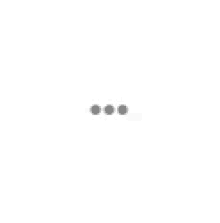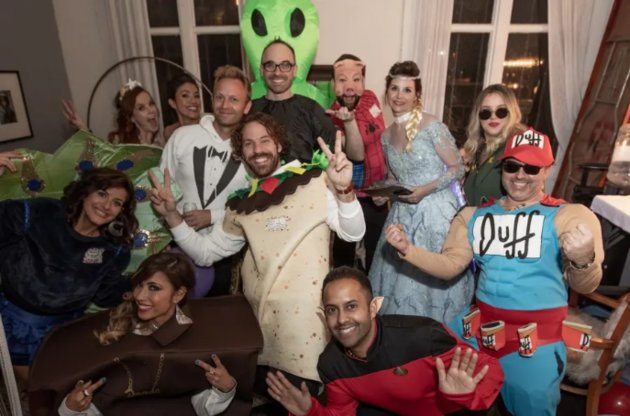 Adding more fun to a highly unusual wedding, it was also revealed that the bride entered on the Game Of Thrones theme song.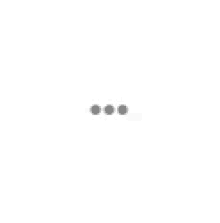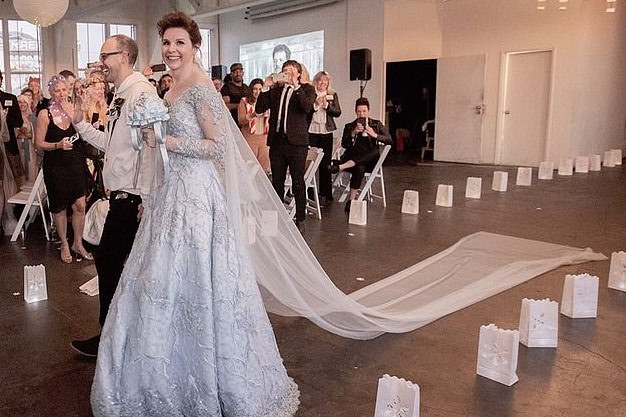 This remarkable wedding really impressed us.