Jharkhand's Saddam Hussain graduated from Tamil Nadu's Noorul Islam University as a marine engineer in 2014. He stood second in the batch, but hasn't been able to secure a single job yet.
The reason: His name is an "operational nightmare", as per companies.
A Hindustan Times report narrates struggles of a 25-year-old man from Jamshedpur who has been rejected 40 times from companies because of his name.
After facing a series of rejections in the first six months of applying in multinational shipping companies, Hussain inquired with the HR department about the reason of rejection. He was told that having a crew member with that name arouses instant suspicion and could be an operational nightmare.
His grandfather gave him the name
Hussain told the newspaper that his grandfather named him thus hoping he would grow up to be a "positive" man.
Little would have he imagined that the dictator he named his grandson after, would die an inglorious death. Saddam of Iraq had his government toppled in 2003 and was executed by the US in 2006.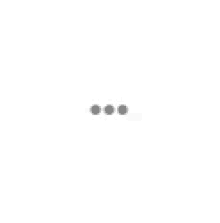 He has changed his name but his woes haven't ended
Sometime back, he legally got his name changed to Sajid Hussain. But while he procured all relevant documents like passport and voter ID, his Class 10 and 12 certificates continue to carry the original name. And that, again, is proving to be an impediment.
He approached the CBSE for a name change, but the authorities have not acted yet.
And now, Saddam has moved the Jharkhand high court with a plea to direct the CBSE to change his name. 
Will the court grant him his wish? All eyes are now on the next hearing in the case on May 5.