If you've ever had the pleasure of speaking to a peak millennial, you'd agree that the experience could be anything between joyous to 'WTH just happened?' After all, it's a wonderful world where 'bruhs' attend 'lit' parties with their 'baes' or 'squads'. Not to mention, a world where if you're style game is not 'on fleek', you're 'rached'. So you better not be 'shook' if more people you know start talking like them millennials (or rather us millennials). Now, if you're not used to these post-Backstreet-boys-era abstruse slang words, you probably have google search opened in the next tab right now.
Which brings us to this new video we saw, featuring Mallika Dua and Jose (a.k.a. Hoezaay) trying to communicate with Microsoft's very desi, very millennial chatbot called Ruuh. And compared to Sejal, they suck at it!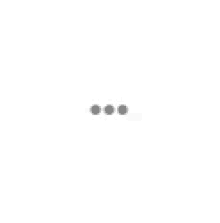 - Wait, hold up! Who or what is Ruuh?
Well, Ruuh is a fine example of artificial intelligence. No, not the kind that might one day rule the world but the kind that will make you laugh and aww. Ruuh is an AI chatbot who never stops talking. Some find her sassy, others funny, some, maybe even rude. But only in a light-hearted way - she's actually a lot of fun! And the best part is, Ruuh, her witty replies and large inventory of jokes are available 24X7. In fact, you can talk to Ruuh right now!
And as far as Mallika and Jose are concerned, here's the video, where they quite literally put on their millennial hats, in an effort to not get out-sassed by Ruuh: