You know what we are talking about. Yes. It doesn't get stopped. Every desi, who is an avid social media user, often comes across WTF marketing strategies that brands and other businesses experiment with. Such firms either try bizarre designs/looks of their product and/or keep a hefty amount for it….Something that we won't add to our wishlist ever. At times, they also borrow desiness from us and advertise our items in a fancy restaurant or on a website. It's like someone buying a parantha and selling it as an Asian pancake at some XYZ (read: expensive) price.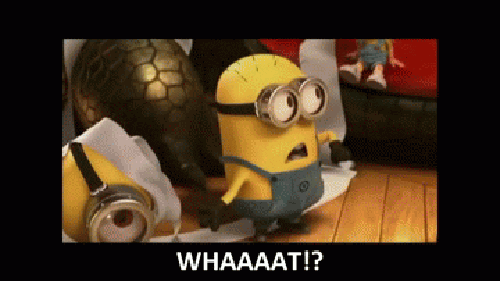 We present you 10 such incidents when desi Twitter went berserk over WTF marketing of brands and other businesses:
1. Papad being sold as 'Asian Nachos' at ₹500
A Malaysian restaurant named Snitch by The Thieves is selling 'Asian Nachos' which is exactly how papads look like. The price is 27 Malaysian Ringgit which is approximately ₹500. Neither this snack has any resemblance to nachos nor it deserves such amount. Damn! What a 'culinary crime'.
2. 'Ajji-approved filter coffee' being sold at ₹290
Starbucks is selling grandmother-waali filter coffee for around ₹300 in Bengaluru. The multi-national coffee brand recently put up an advertisement for the beverage, referring to it as 'Ajji-approved filter coffee for Shivvu' . This 'Char-bucks coffee' is being sold at ₹290+taxes. Desis including Ajjis are definitely disapproving.
3. Velcro skirt (read: WWF belt or hip brace) being sold at ₹82K
Italian luxury brand, Diesel, introduced Fall/Winter collection skirt with Velcro closure in 2022. With its leather strap covering just the intimate areas, it looked like everything but a skirt. While some desis called it a 'WWF belt', others referred to it as a 'hip brace'. Reportedly, it is being sold at $1000 (₹82,000 approx.) Rejected!
4. Ski mask cap (read: bandar topi) being sold at ₹32k
Dolce & Gabbana (D&G) is selling 'Khaki Ski Mask Cap' at ₹31,990 on Darveys website. Netizens noticed that the brown-coloured winterwear has an uncanny resemblance with monkey cap that every desi is aware of. Surprisingly, it went out of stock on the website. Who's buying this ₹32,000 ki monkey cap?
5. Puffer jacket (read: patta gobhi waali jacket) being sold at ₹60k
Not just skirt, Diesel is also selling men's puffer jacket that can make you look like a cabbage. The price of this dyed/washed winter jacket is ₹59,999. Desis definitely don't want to be patta-gobhi! Are you listening, Diesel?
6. Flip-flop slippers (read: bathroom chappals) being sold at ₹9k
And let's not forget how Hugo Boss advertised our desi footwear as flip-flop slippers and that too at ₹9000 last year. Yep! This WTF marketing of 'bathroom chappals/hawaai chappals' went viral last year. Desis, who are grown up wearing such slippers in their Indian households, pointed out that they won't give more than ₹100-₹150 for them. Rightfully so!
7. Plastic bucket being sold at ₹26k
Imagine buying a plastic bucket at ₹26,000 online? WTAF, right? Last year, a desi Twitter user found it out on Amazon where a 'Generic' brand was selling this nahaane waali balti at ₹25,999. Its EMI was available at ₹1,224. We can only digest it if the seller forgot to remove the 'decimal point' from ₹259.99.
8. Striped shorts (read: pattapatti kachcha) being sold at ₹15k
KOBE, a clothing brand, was advertising our papa and dadaji waala 'pattapatti kachcha' online at around ₹15,000 last year. Just like every desi out there, this one too was flabbergasted after witnessing such WTF marketing. This blue pair of shorts was being sold at ₹15,450.
9. Simple printed saree being sold at ₹10k
In 2021, Sabyasachi collaborated with H&M and launched a collection that featured a simple printed saree. This designer six-yards fabric was priced at ₹9,999. It was rejected for being a mehanga version of our grandma's sarees that usually cost around ₹400-₹500.
10. Parle-G biscuits being sold in oats & berries flavour
Parle Products has been selling Parle-G oats & berries biscuits for some time now. Desis couldn't digest this new addition when news of such flavour being circulated in the market became viral on Twitter. While the price of this packet is just 10 bucks, our childhood memories definitely got ruined.
What are your thoughts about such WTF marketing strategies?