In association with
tourism australia
Australia is known to have its fair share of quirks, and if you're the kind of fella who is charmed by the quirkiest, then it's time to check out a few of the country's super-unique experiences. From absurd destinations you've never ever heard of, to the weirdest festivals and experiences that draw visitors from all over the world, Australia is like nowhere else on earth. 
1.  Ararat Jailhouse Rock Festival, Ararat, Victoria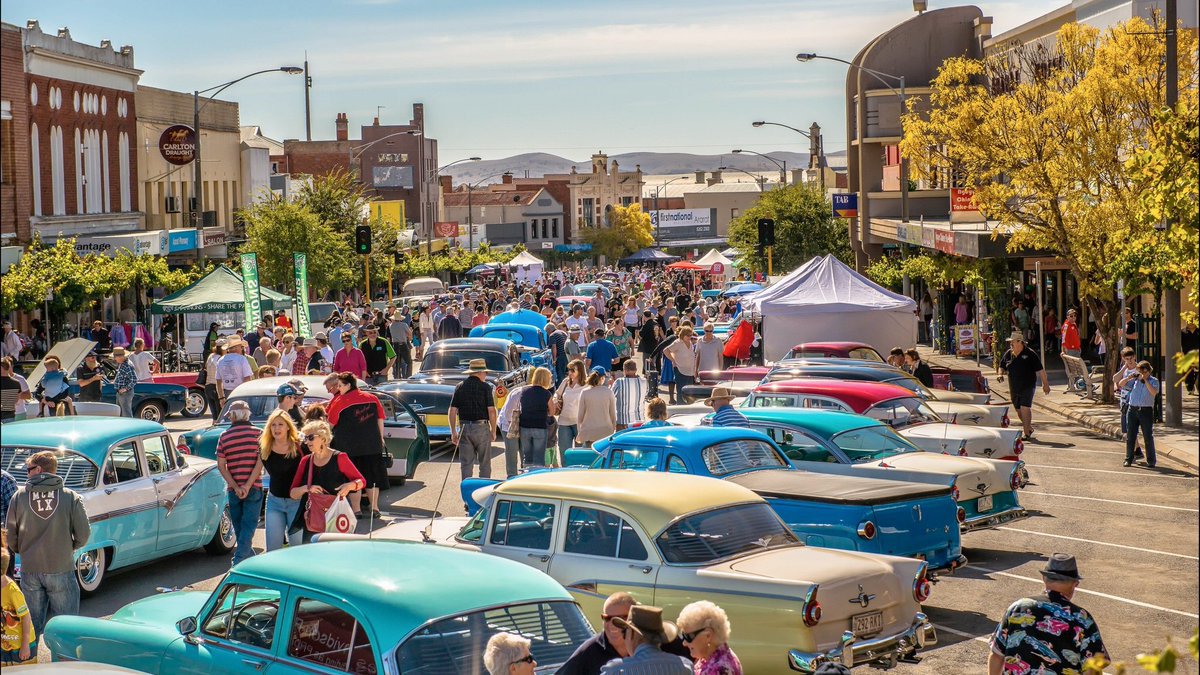 The minute you say you say the 50s, we say Elvis. And when you say Elvis, we say Jailhouse Rock! And that is exactly what this festival is all about. A true celebration of everything that made the 50s and 60s fabulous. On the day of the festival the main street of Ararat closes for live band performances, kids rides, rock n' roll memorabilia and the like. With classic cars and motorbikes lining the street from one end to the other, it's something any rock n roll enthusiast has to experience at least once in their lifetime. 
2.Tunarama Festival, Port Lincoln, South Australia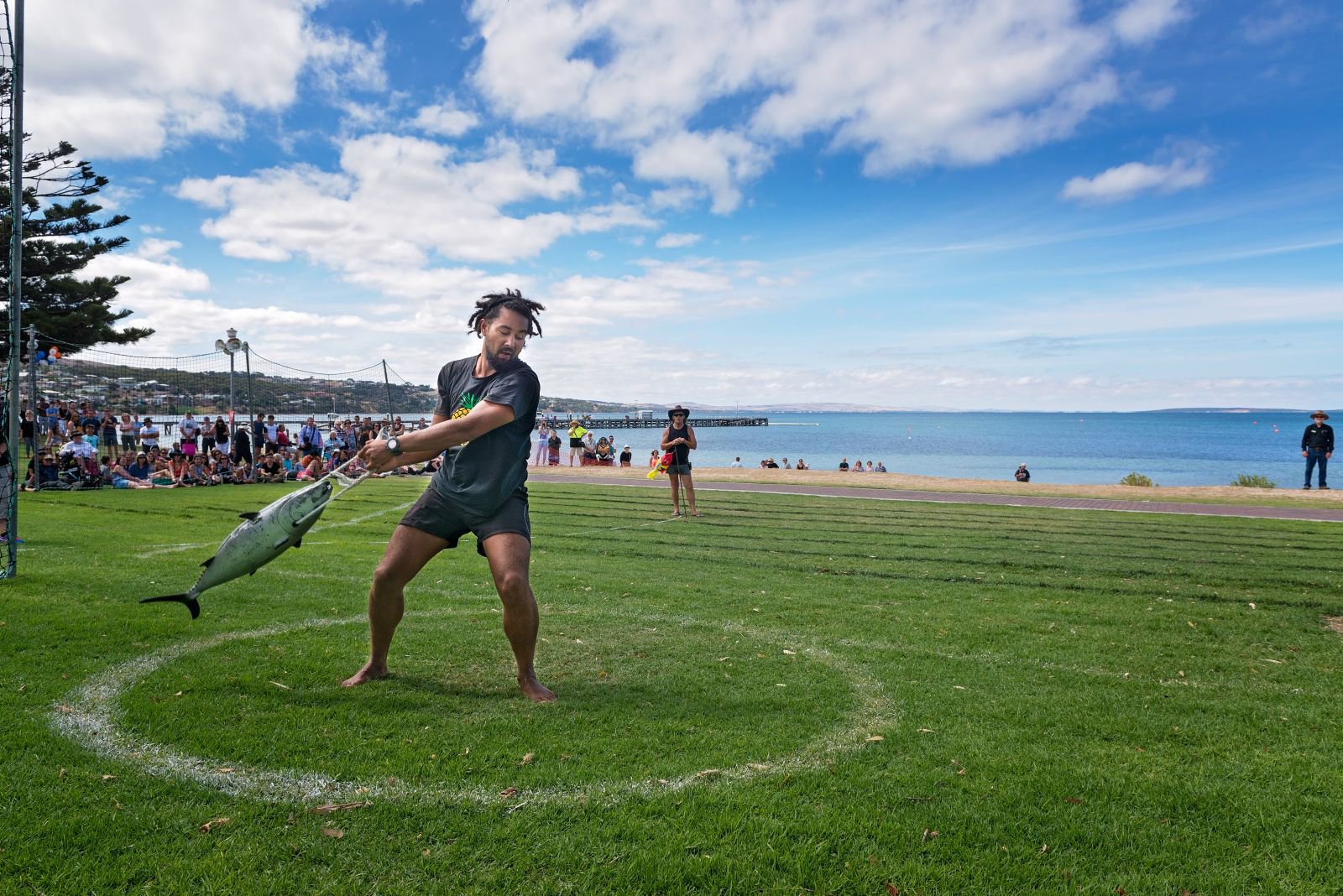 Weirdness tends to swim upstream on Australia Day, so it's no coincidence that South Australia's fishing city hosts its "world-famous" Tunarama to match with it. The festival celebrates all things relating to the city's most lucrative fish resource, highlighted by the World Championship Tuna Toss where competitors travel from around the world to see who can throw the 10kg fish the furthest!
3. The Chinchilla Melon Festival, Chinchilla, Queensland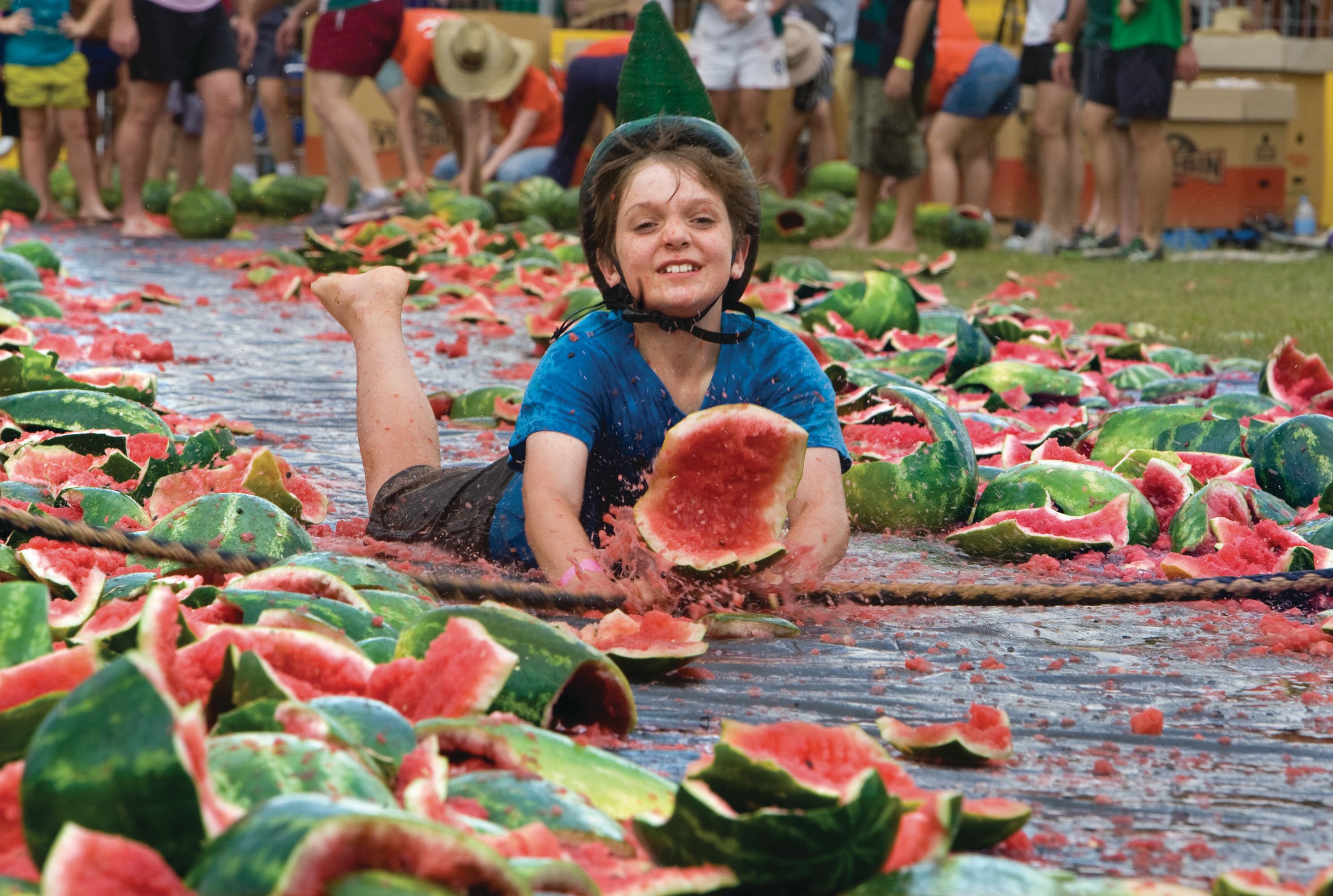 Chinchilla is known as the 'Melon Capital' of Australia and it's where the Chinchilla Melon Festival started in 1994 to lift the spirits of a drought-stricken community. Celebrated biennially, there is plenty for everyone to get involved with at Melonfest including trivia nights, a photography comp, melon tasting and the competitive Melon Games. Competing in the Melon Games is not for the faint hearted. The Melon Dash, Melon Skiing and Melon Chariot Races will separate the real Melon fanatics from the rest. So you better love melons! 
4. Henley on Todd Regatta, Alice Springs, Northern Territory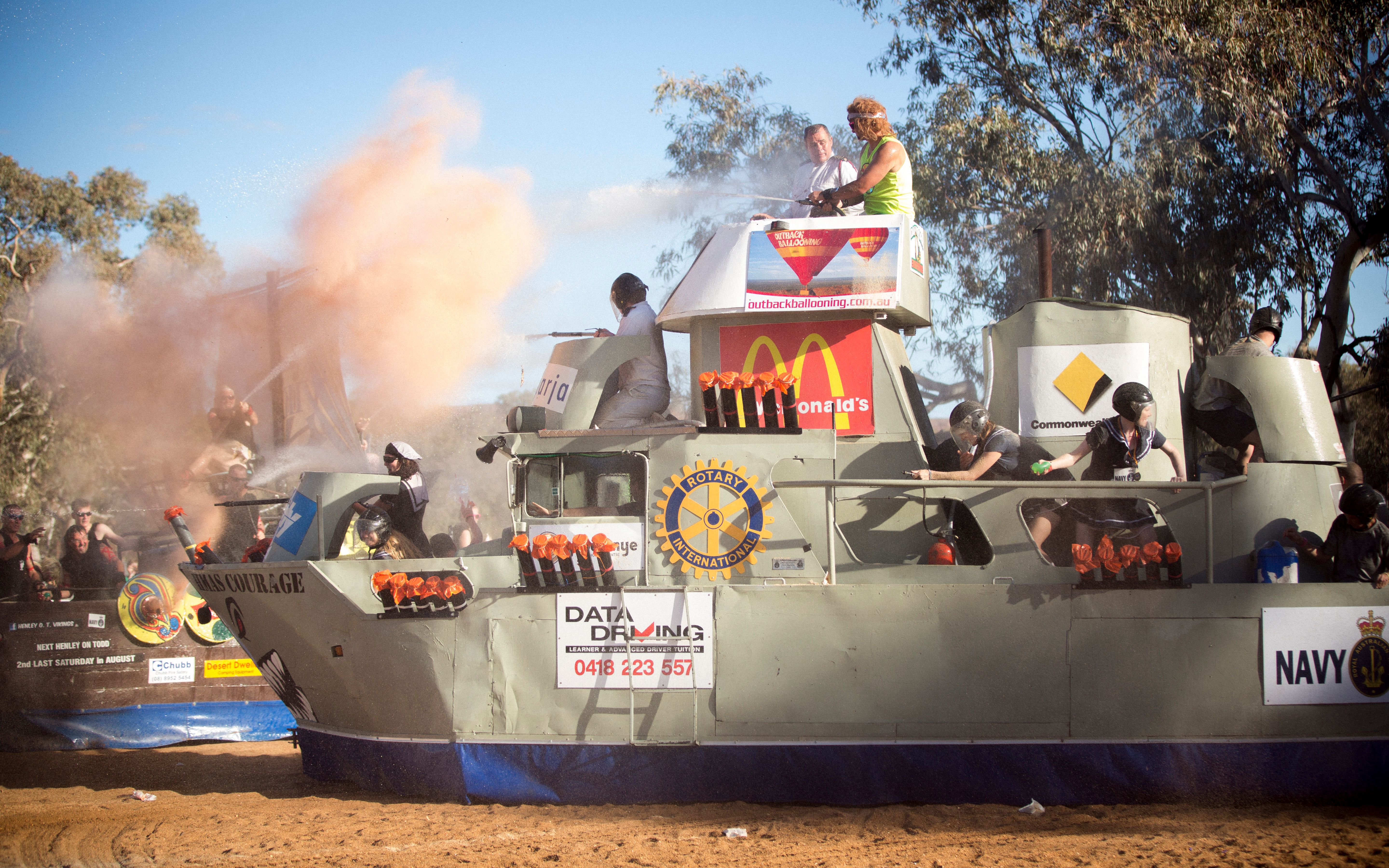 This Alice Springs perennial has been going on so long that many Australians probably think it's quite normal. A boat race, where teams of participants run down a dry, sandy riverbed, Fred Flintstone-style, carrying a mock-up yacht. Ironically it was once cancelled due to bad weather because it rained too much! 
5. Indian Pacific Outback Christmas Train, Sydney to Perth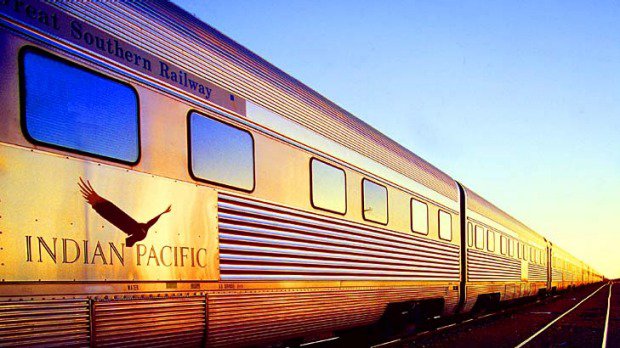 How does Santa go from home to home in Australia? The Indian Pacific Outback Christmas Train, of course. This train travels across Australia, bringing Santa, and performing concerts to the most remote communities along the way. The train is adorned with trinkets of Christmas decorations with a Christmas dinner served on-board. I couldn't think of a better way to celebrate Christmas tbh.
6. Lasseters Camel Cup, Alice Springs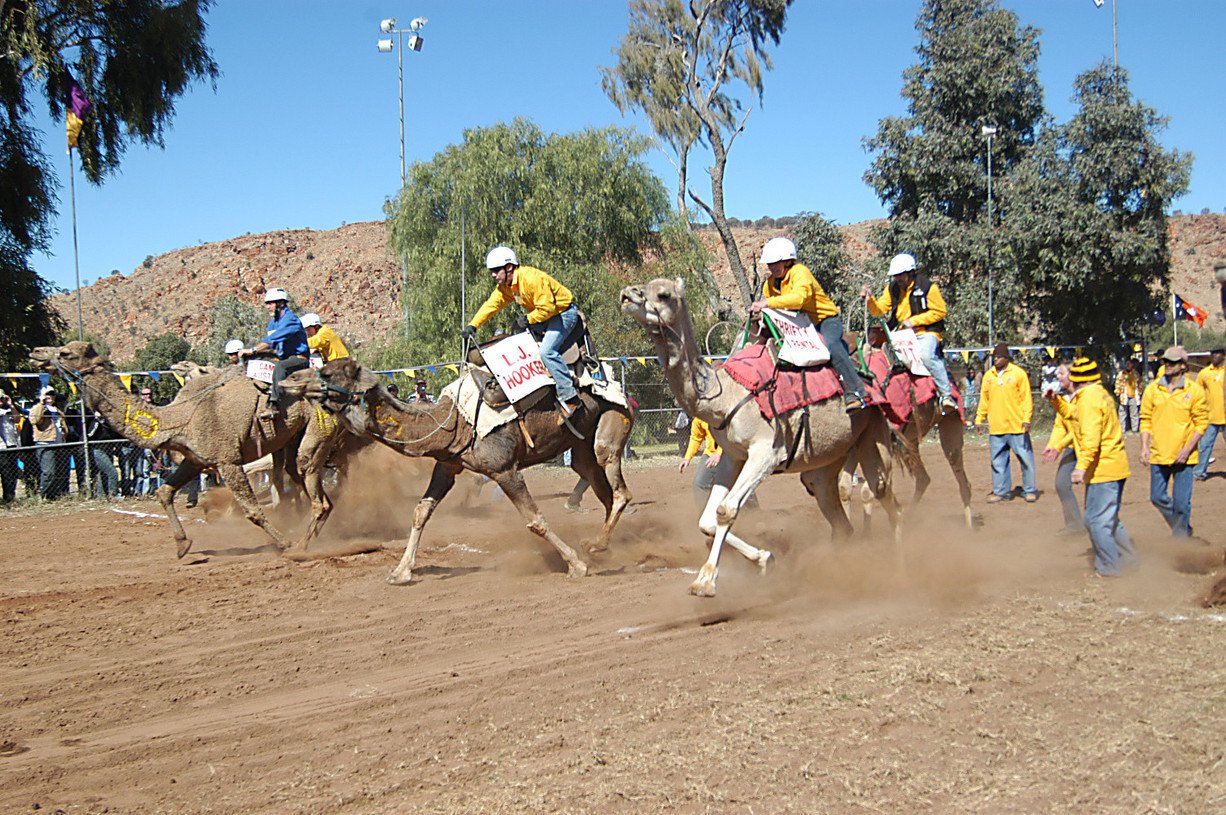 The Camel Cup is another example of Australia's apparent love of racing. Alice Springs has been hosting this Camel race since 1970. It serves as a fantastic introduction to the Outback and adventures in the Northern Territory, and maybe one of the most interactive festivals in Australia!  Attendees can participate in rickshaw races, dress to impress during the Mr and Ms Camel Cup pageants, and much more. Not a bad way to kick off an Aussie adventure iinit? 
It goes without saying that we're going through some unprecedented times, but this shouldn't hinder our hopes for a better and brighter tomorrow. A tomorrow where we can re-start our quest for something quirky. 
So if you too, like us are planning a post-COVID holiday to Australia, then click here for some inspiration and tips.