The lust to travel is at an all-time high right now, and we're here to intensify these cravings of yours. How you ask? Well, we're going to tell you about the different meals that you can get in flights, both international and national/domestic. Here, take a look:
1. Air India
Economy Class:
The menu consists of items such as Aloo Parantha, Medu Vada,  Fish Curry, Chicken Chettinad and  Grilled Sliced Pesto Chicken Sandwich.
Business Class:
Good chicken biriyani can solve almost any problem, especially if you get on it on the business-class of a flight.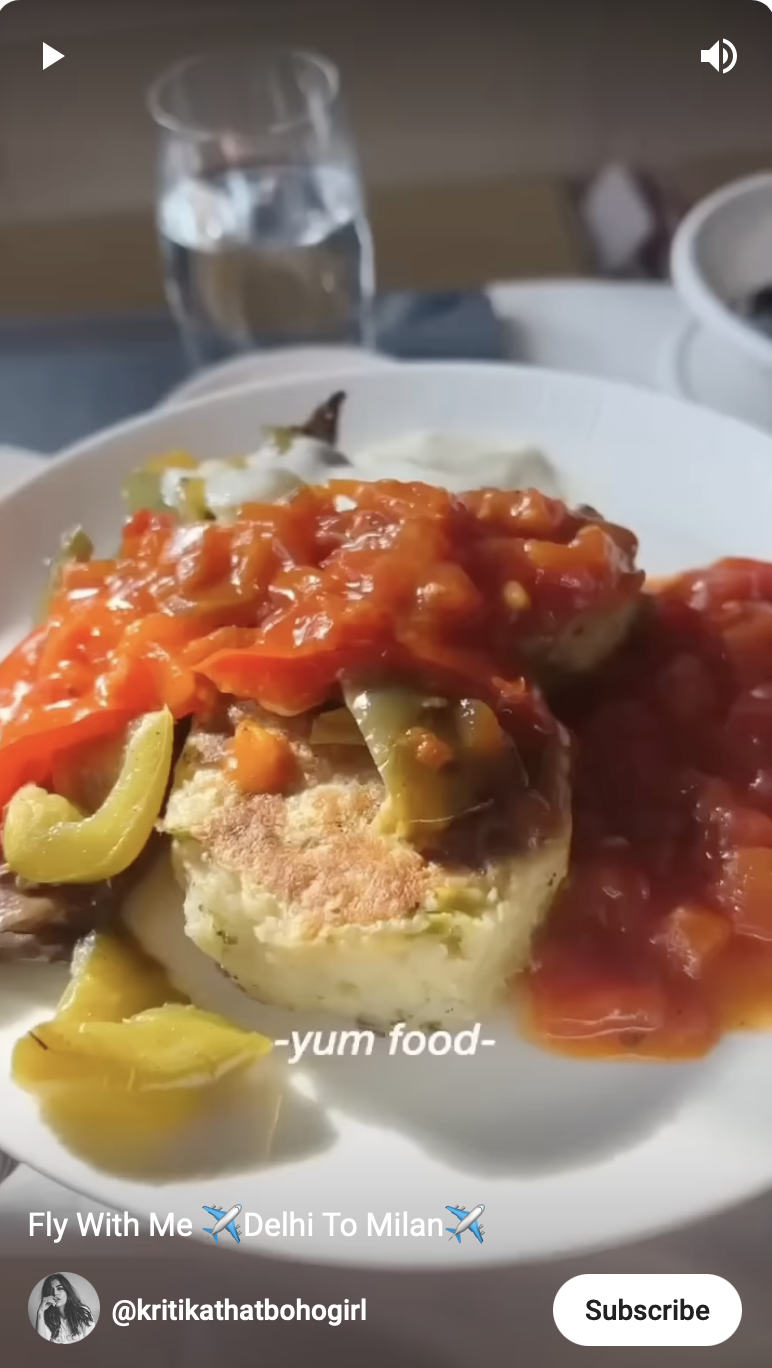 2. IndiGo Airlines
Economy Class:
Beetroot noodles and chicken on a flight? Sounds good to me.
3. Spice Jet
TBH, South Indian food always fills the tummy and makes everything better. Plus guys, (I'd hate to be the one to say this) but it's healthy.
4. Singapore Airlines
Economy Class:
Palak paneer, dal and rice (anything with good rice and a decent curry) is always a great meal, is it not?
Business Class:
Champagne, juice and a wholesome egg salad, what else do you really need? And I think everyone dreams of sipping on a glass of Champagne during a flight. Am I right or am I right?
5. Korean Air
Economy Class:
Bibimbap with veggies and pickles, honestly, we don't expect anything less from Korean Air!
Business Class:
If there is anything that can offer you comfort in a super-chilly air-conditioned flight (us always-cold-girlies know what this is about), then it's probably a good serving of ramen. And Korean Air's business class offers exactly that.
6. Vistara
Economy Class:
A fruit salad and South Indian food are a pretty good way to treat your passengers. Is it not?
Business Class:
Paneer parantha, fruit salad and croissant is a lovely meal, if you ask me. Who doesn't like seeing an assortment of food laid out in front of them?
7. Qatar Airways
Economy Class:
Coleslaw, chicken and rice equals a pretty nutritious meal (better than just the average maida-heavy in-flight meal).
Business Class:
Mezze platters, multiple refreshing mocktails, and passion fruit cake, are a recipe for a blissful flight journey. Is it not?
8. Etihad Airways
Economy Class:
This might sound repetitive but in my opinion, a flight meal with a decent amount of veggies is always better than the average airplane meal.
Business Class:
Lamb, Brussels sprouts and a good dessert – this meal seems so lavish and apparently, it has been cooked well too!
9. Emirates
Economy Class:
Chicken, rice, mushrooms, eggs, beans and fruits are what Emirates offers to its passengers and it looks pretty darn good.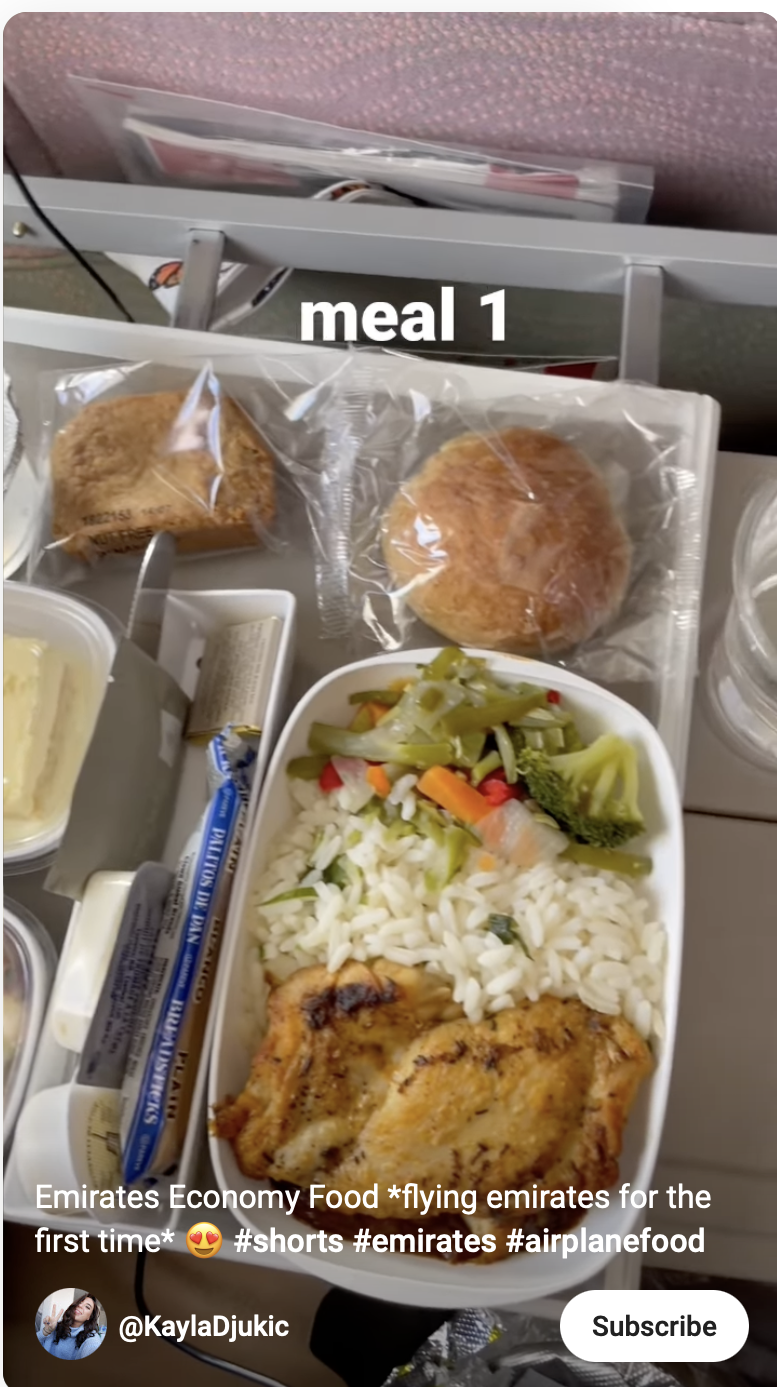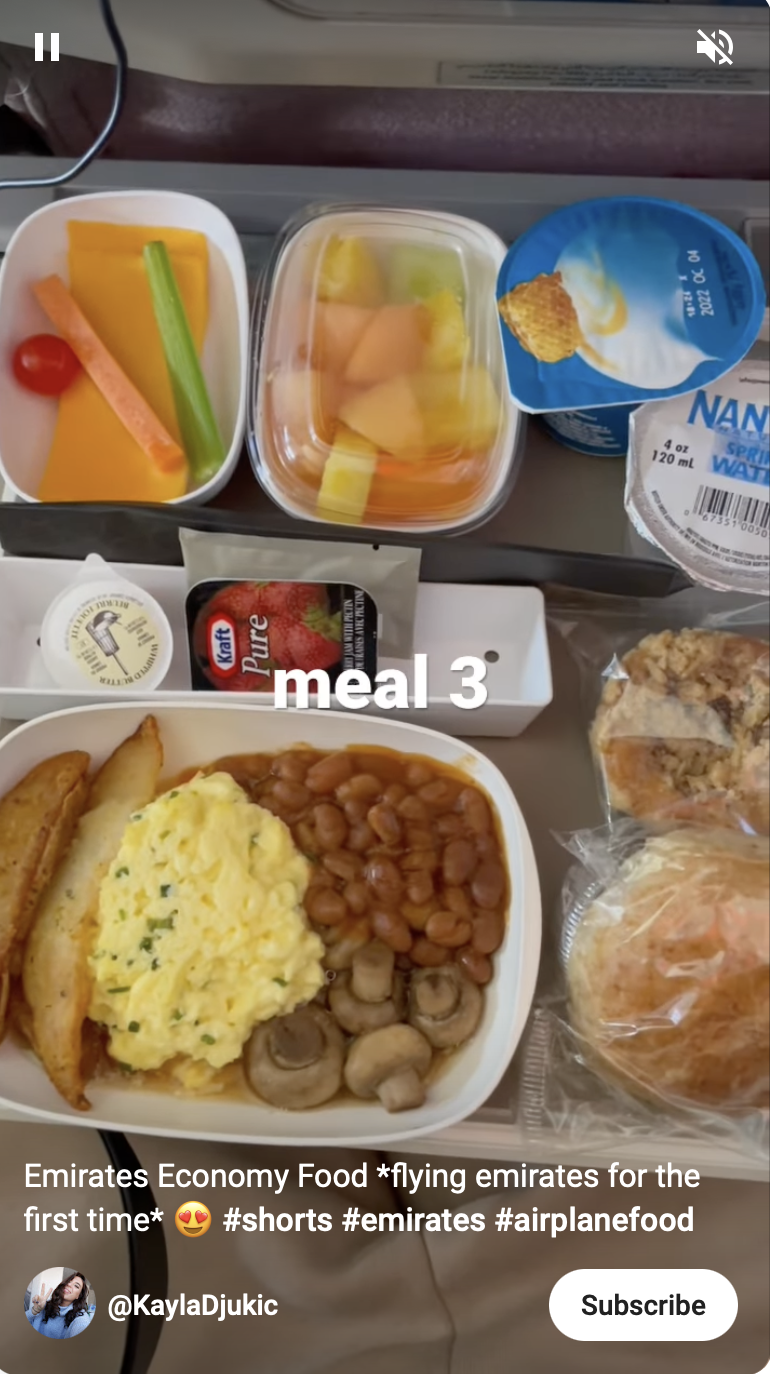 Business Class:
Apple spritzer, a tofu poke bowl, fresh croissant – is this heaven? Listen, maybe it's just my rampant urge to travel, but this looks wholesome AF.
This is giving me a major thirst for flight travel.