There are several historic monuments in our nation that hold great significance for us. These monuments have a rich history and interesting facts that keep us hooked each time we visit or hear about them.
And, one such monument is the symbol of love – Taj Mahal.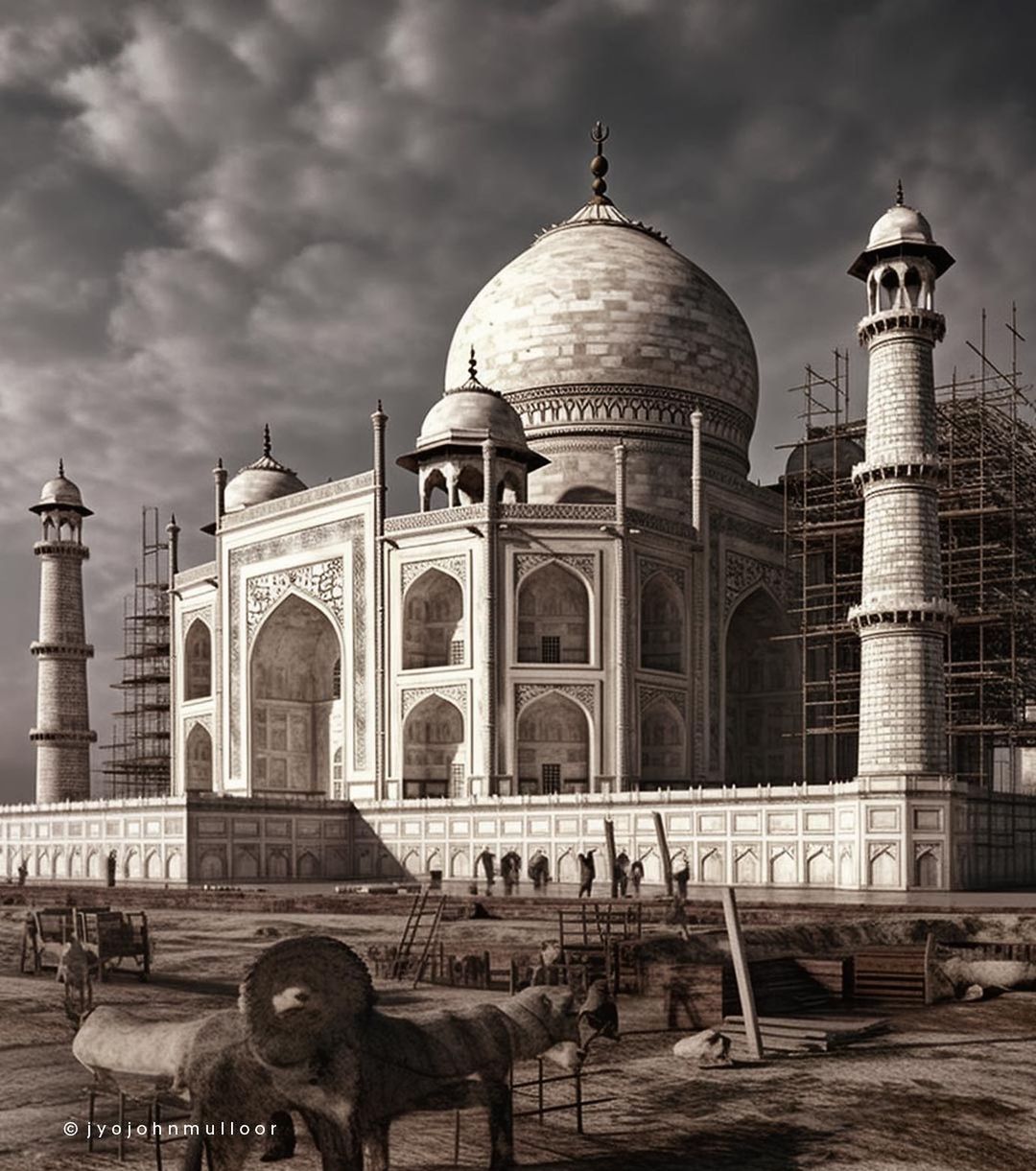 From reading about it in our history textbooks to visiting the monument during summer vacations, the vast marble mausoleum made me wonder about how the construction would have looked for this gigantic tomb.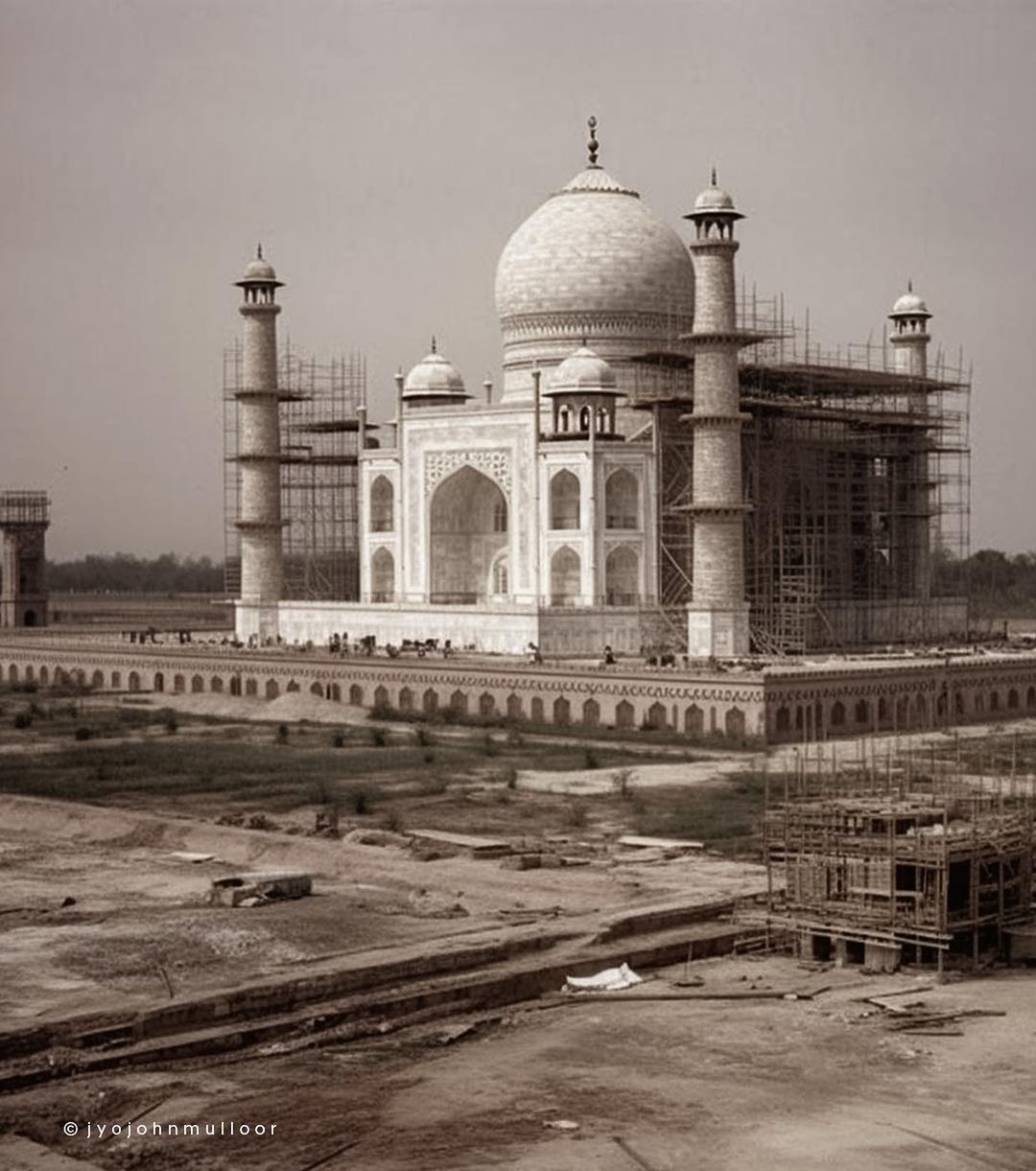 Jyo John Mulloor, an artist, took to his social media account and shared a bunch of pictures, generated through artificial intelligence (AI), during its initial stages of construction!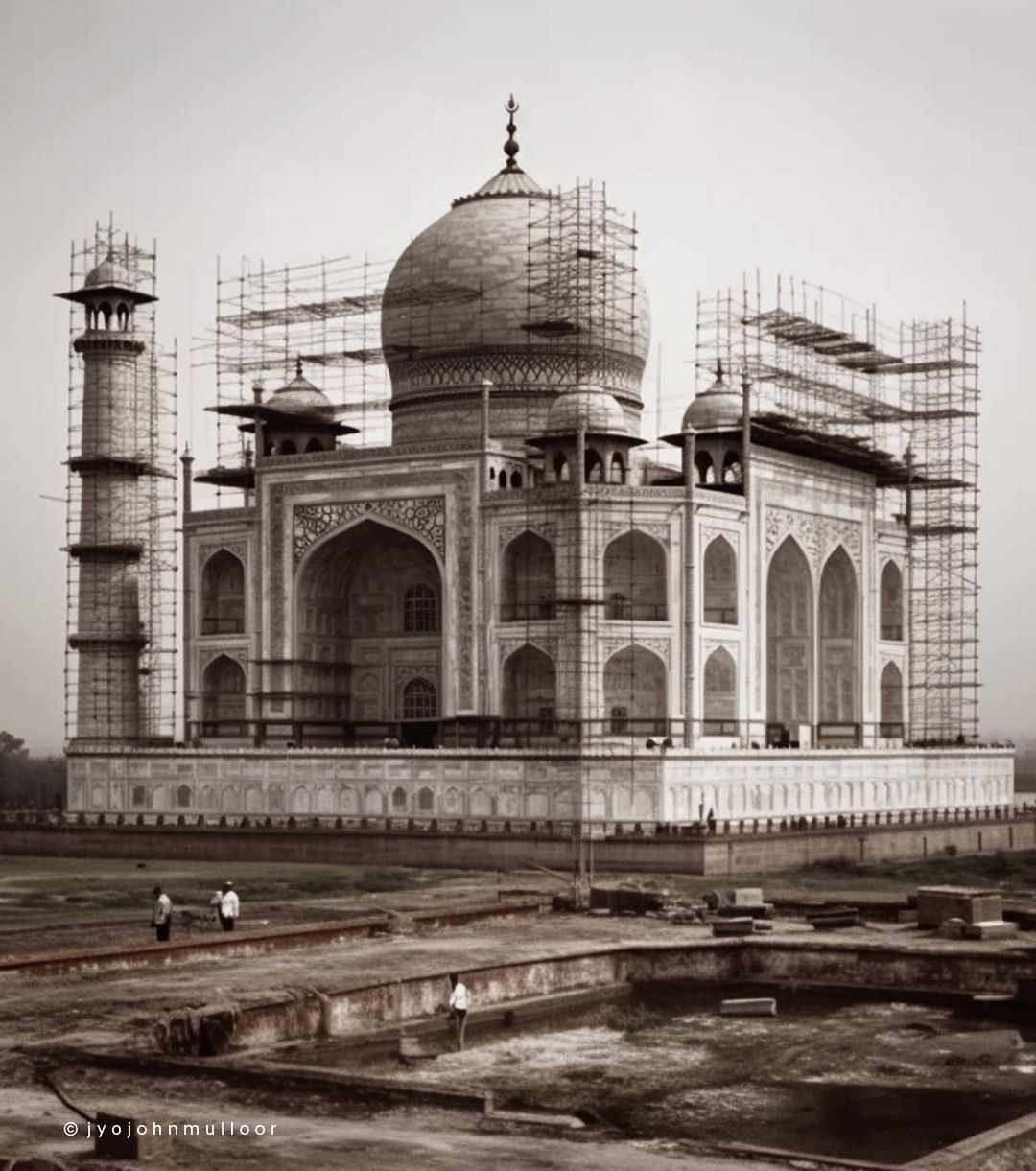 The imaginary images showcase numerous workers toiling hard to create one of the wonders of the world.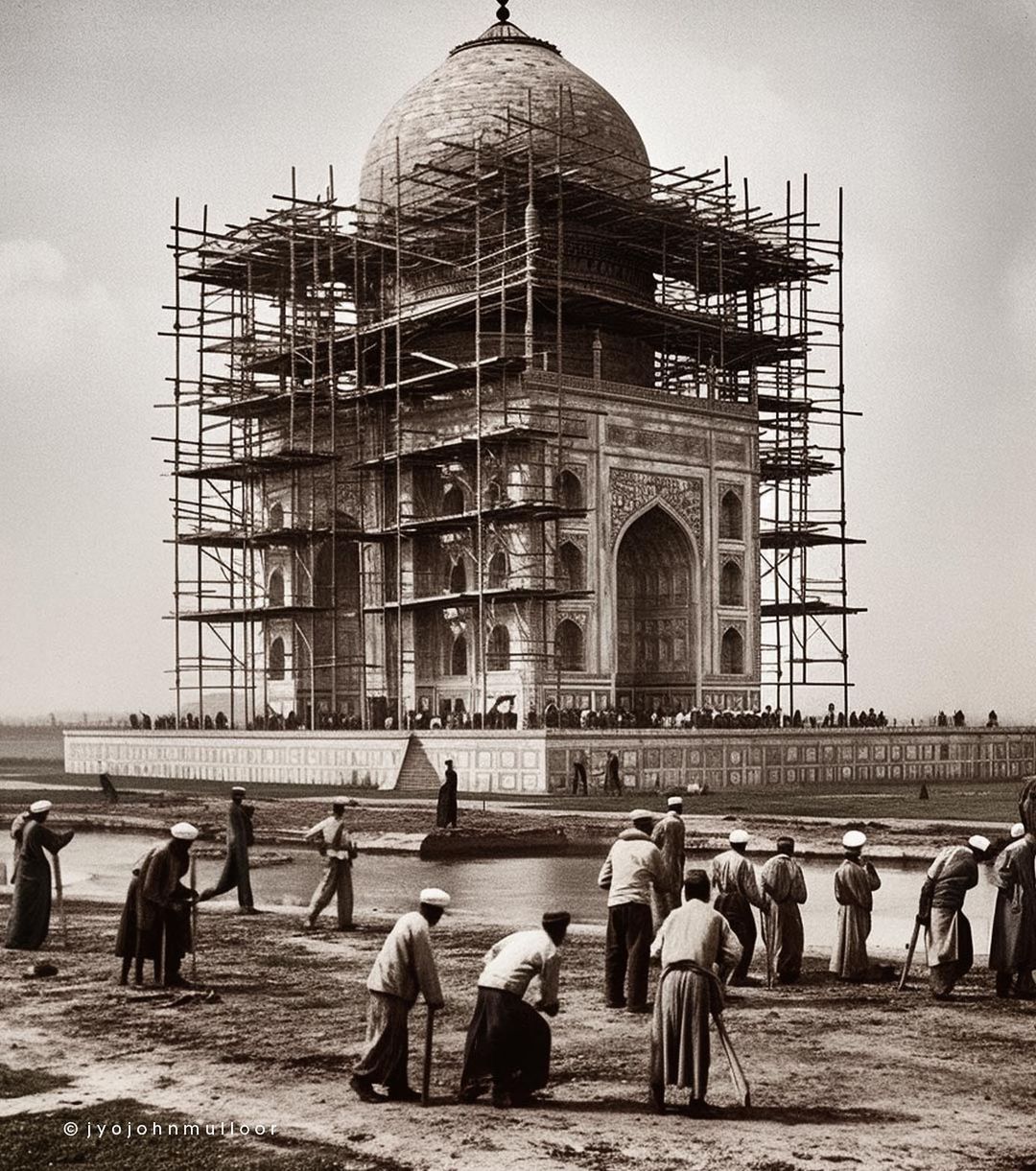 The images show the under-construction monument without its signature minarets.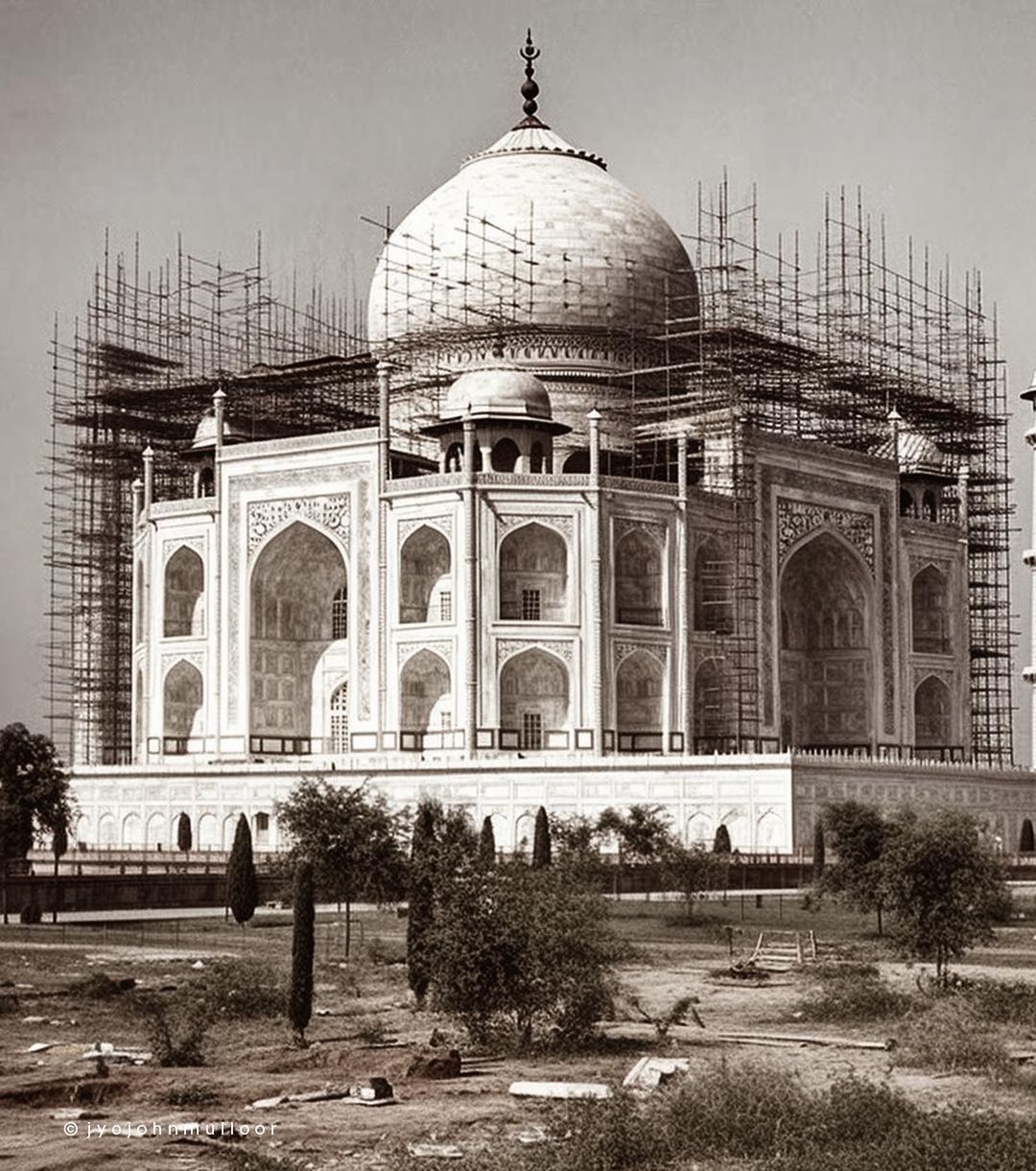 The black-and-white images also showcase iron rods erected on and around the tomb.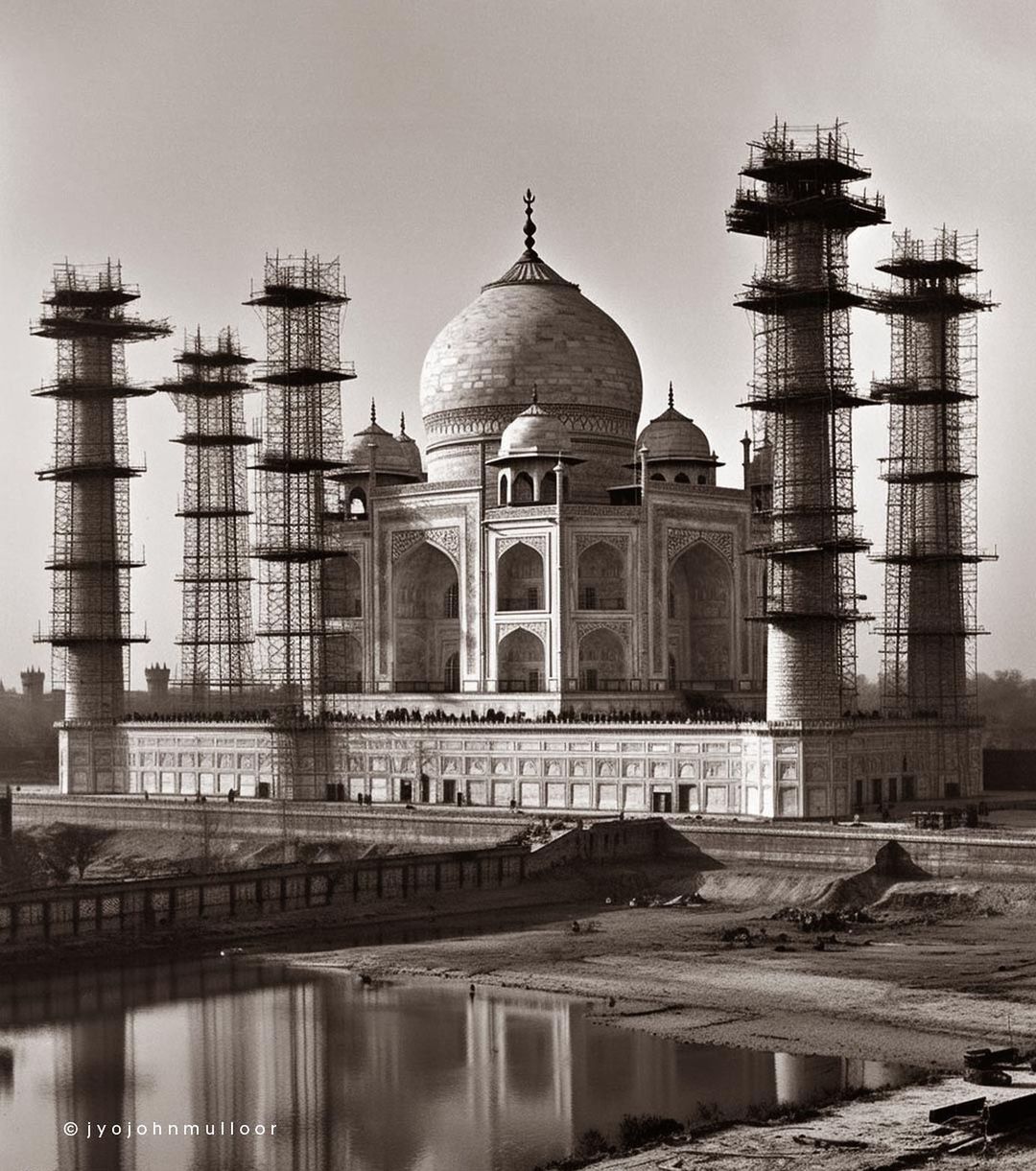 The pictures were created with the help of the Midjourney, an AI picture generator.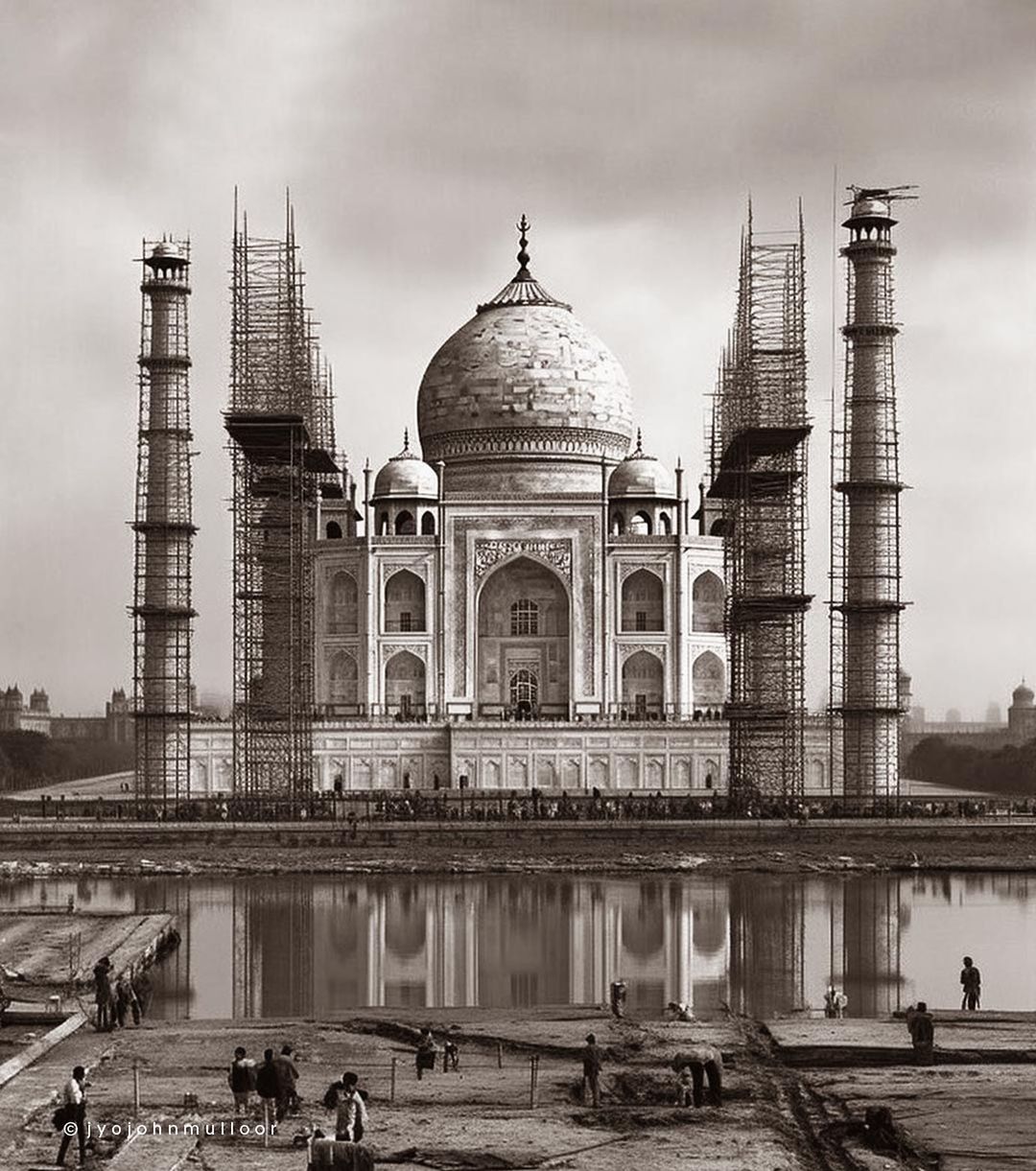 The last few pictures also show the finished look of the monument. 
Interestingly, there's also a letter addressed to the artist from Emperor Shah Jahan.
The post, which has garnered over 126k likes and several reactions, is here:
It looks simply breathtaking!