Known as the 'Queen of Hills', Mussoorie is a hill station that lies just 35 kms from Dehradun. This place attracts a lot of weekenders and foreigners throughout the year. Mussoorie has an abundance of natural and man-made spots that are worth exploring. Just imagine being surrounded by dense forests and the snow-capped Himalayan ranges. Doesn't it sound magical? Well, if you are visiting Mussoorie anytime soon or are planning to, here are 5 things you shouldn't miss out on doing and experiencing while you are in this hill station. This place will rejuvenate your senses and refresh your mind.
1. Don't be lazy. Go visit the Lal Tibba. 
For those who don't know what Lal Tibba is, it is the highest point located on top of Depot Hill in Landour. This place is just 6 kilometers away from Mussoorie and it offers the most stunning view overlooking the mountains. Just in case you are wondering, the name Lal Tibba translates to 'red hill.' This place is picture perfect in the literal sense. There are telescopes that have been installed at this point which give you an uninterrupted view of the Nilkantha peak and Kedarnath peak to name a few. This point is also famous for the best scenic sunrise and sunset which can easily leave tourists spell bound. The best way to get to the Lal Tibba is by walking from Char Dukan. Don't worry, you won't have to walk for hours. The walk is just one kilometer long. You can also indulge in some street food in this area while you enjoy the blissful view of the majestic mountains.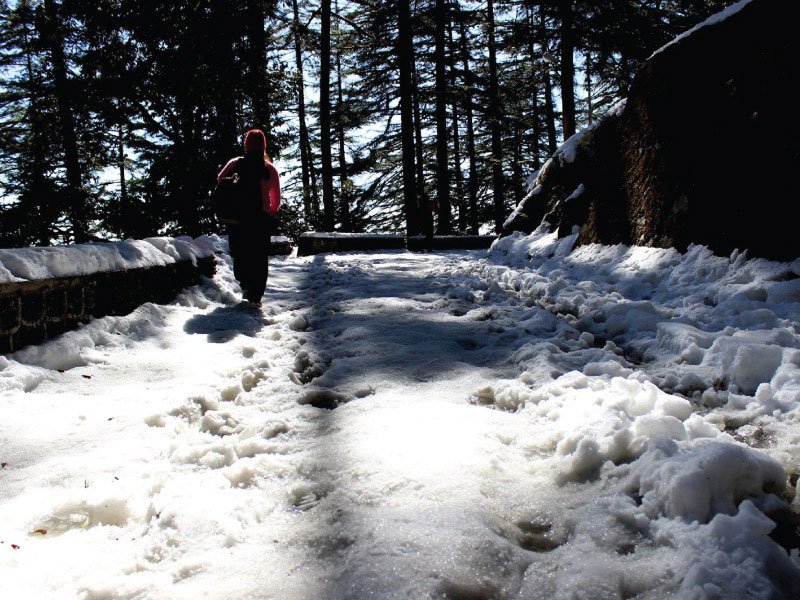 2. If you are feeling adventurous, you should definitely visit the Gun Hill. 
The Gun Hill is the second highest peak in Mussoorie which attracts thousands of tourists every year. This hill offers a enchanting view of the snow-clad Himalayan ranges. The Gun Hill is situated at small distance from Mall Road. To make things even more interesting, you can take a ropeway trolley to Gun Hill which is one of the key adventure sports here. The ropeway ride is going to give a top view of the luscious flora that surrounds Mussoorie which is just magical to look at. This tourist destination will certainly mesmerize you and give your senses a soothing sensation.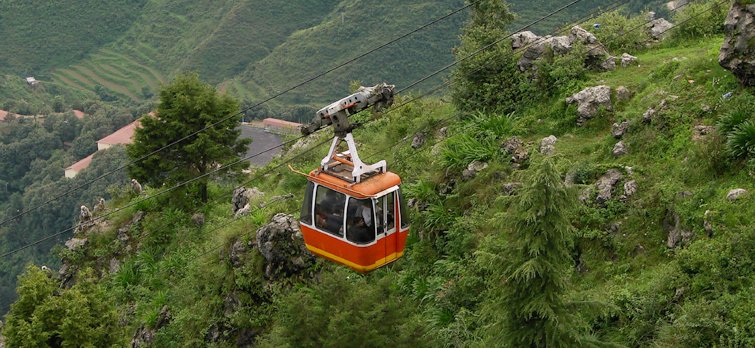 3. Trekking in the Himalayas sounds like fun, what say?
You know trekking doesn't always have to be tough and back-breaking. And if you are in the hills, why should you miss out on an opportunity to trek the Himalayas? No thrill can compare to the feeling of accomplishment after completing a trek in the Himalayas. If you are up for some adventure then you should head out to Nag Tibba which is quite an easy trek to complete. This trek will take you through the dense forests of Garhwal and offer you a captivating view of the Garhwal ranges. What is even better is that fact that this trek is accessible to all age groups. The ideal time to head out on this trek is during September to November. This trek lies 57 kilometers from Mussoorie which can easily be completed in a span of 2 days. So get ready to do something different from the usual and take a hike.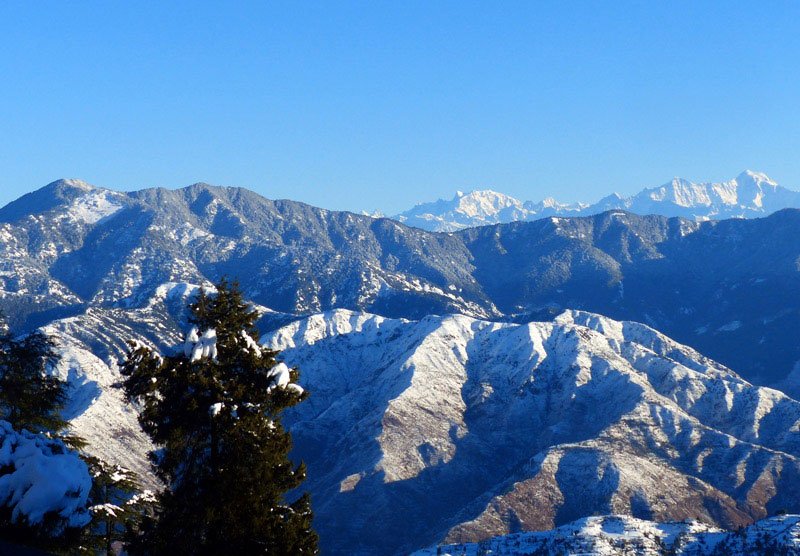 4. How about visiting the Bhatta waterfalls?
Bhatta falls is located 7 kilometers away from Mussoorie near the Bhatta village. The beautiful photogenic location of this waterfalls attracts tourists throughout the year. This place is perfect for all the nature lovers. The Bhatta waterfall descends through the slits of the mountains and forms a picturesque pool below that you can dive into. This place is an ideal picnic spot for family and friends with quite a few interesting activities to indulge in. Forget about your hectic, monotonous life and feel the calmness and inner peace that this place has to offer. You can also go on a trek in the forests that surrounds this waterfall if you really want to make the most of your trip. 

5. Who would mind a peaceful walk in nature's lap? 
If you are one of those who enjoy taking long walks then you should not miss out on walking on the Camel's Back Road. Shaped like a camel's hump, the 4 km stretch is a popular trekking spot that also offers horse-rides. This road overlooks the Doon valley and offers a picture perfect view of the sky touching the Himalayas. Tall tress and snow capped mountains is all you'll get to see from the Camel's Back Road. Trust me, a panoramic view of the mountains and a soft calming breeze is just what you need to feel energised from within.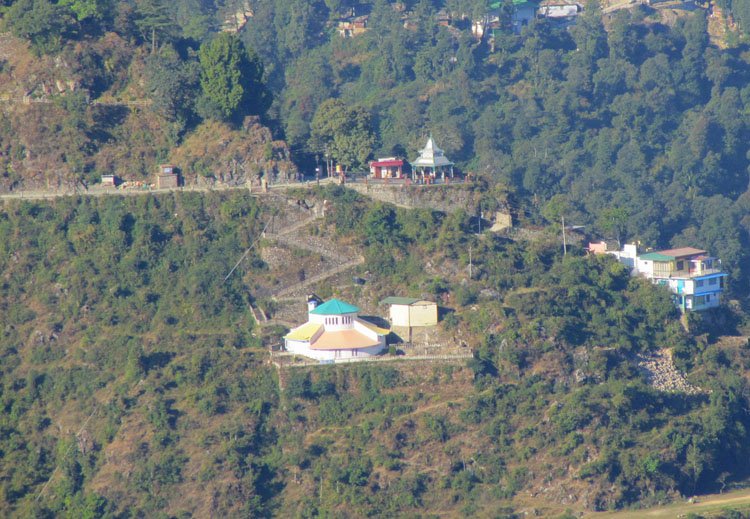 Pack your bags already, will you?