There are moments when we realise that we deserve better. Maybe it happens in the middle of the day when you're hanging with people you realise you've outgrown, or on a Wednesday, at 2 p.m. at your 9-5. And sometimes, there isn't much you can do about that realisation, other than book your next vacation. Look, we're not the kind to coax you into splurging your money and being financially irresponsible, but we are the kind to tell you that sometimes you deserve a treat, some luxury, some araam in your life.
So, if you think you're ready to book a room at a fancy hotel, then we've gone ahead and listed palaces and forts that have been turned into hotels so that you can consider giving your loved ones and yourself some downtime. Take a look:
1. Umaid Bhawan Palace, Jodhpur
The palace was named after Maharaja Umaid Singh. And now his grandson Gaj Singh owns it. Part of the palace is owned by Taj Hotels and they've converted it to a luxury hotel.
Cost: Per night ₹38,700
2. Jehan Numa Palace, Bhopal
This palace was built during Nawab Sultan Jehan Begum's rule, and as you can see, the architecture has a heavy colonial influence on it and is definitely a luxury stay.
Cost: Per night ₹6,947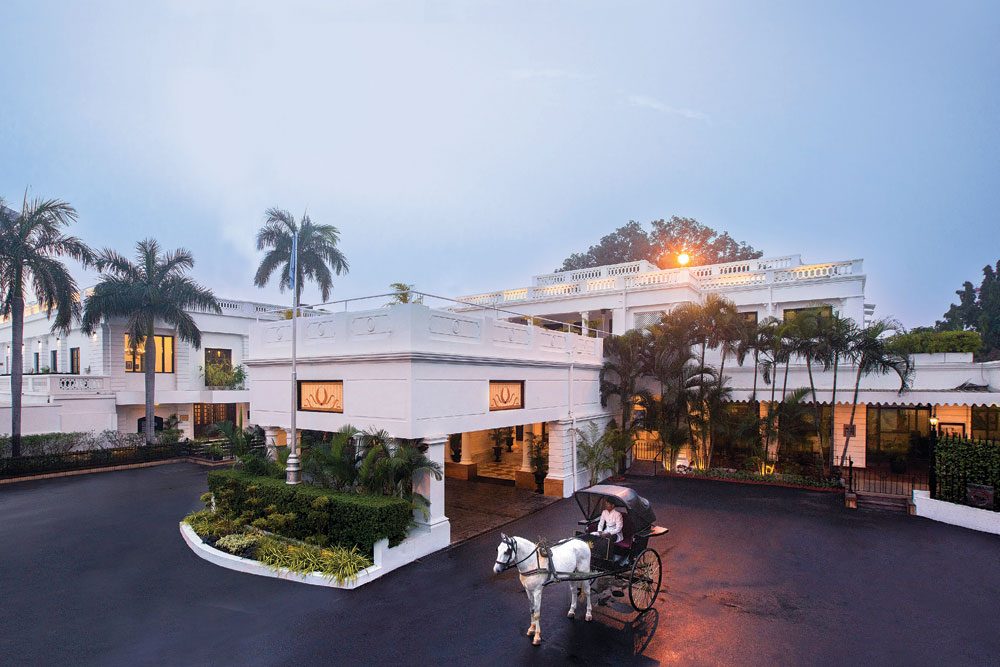 3. Rambagh Palace, Jaipur
The former residence of the Maharaja of Jaipur, Rambagh Palace is a great hotel to consider if you want to treat yourself to a vacation and feel like a royal.
Cost: Per night ₹65,700 (if booked months in advance)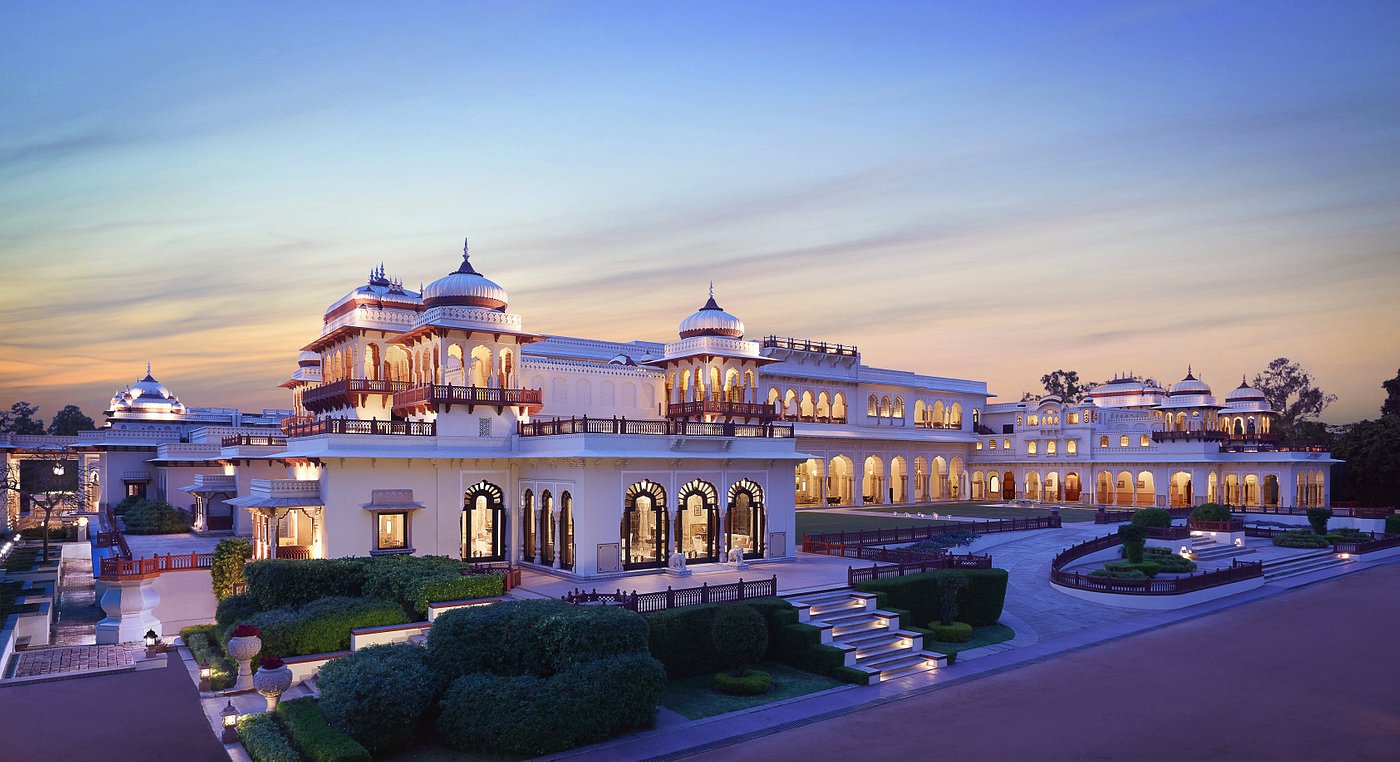 4. Gogunda Palace, Udaipur
Gogunda Palace was Maharana Pratap's fortress and is another great luxury option for a stay at Udaipur.
Cost: Per night ₹14,000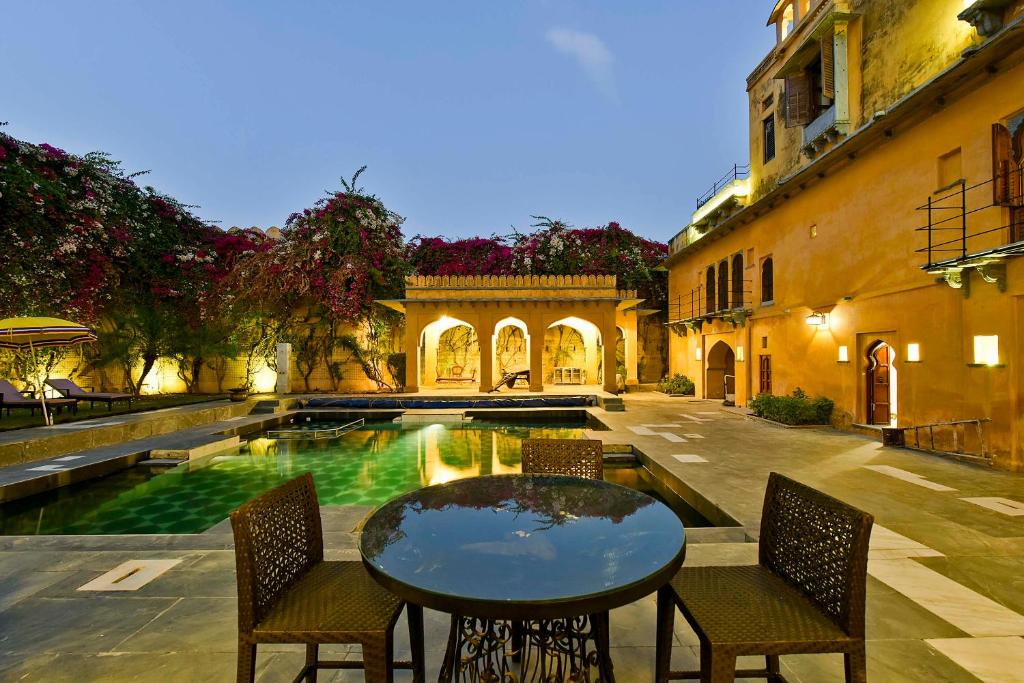 5. Alsisar Mahal, Alsisar
Currently owned by Abhimanyu Singh, a descendant of Alsisar Thakur Samrath Singhji, this palace stay is as regal as the ones above, and we have no idea how our saying this will help you decide which to book. But we do hope you have a good time wherever you go.
Cost: Per night ₹8,100
6. Neemrana Hotels, Alwar
One of the forts that were captured by Prithviraj Chauhan III, Neemrana Hotels are known for their accessibility from Delhi and the luxury it has to offer.
Cost: Per night ₹7,650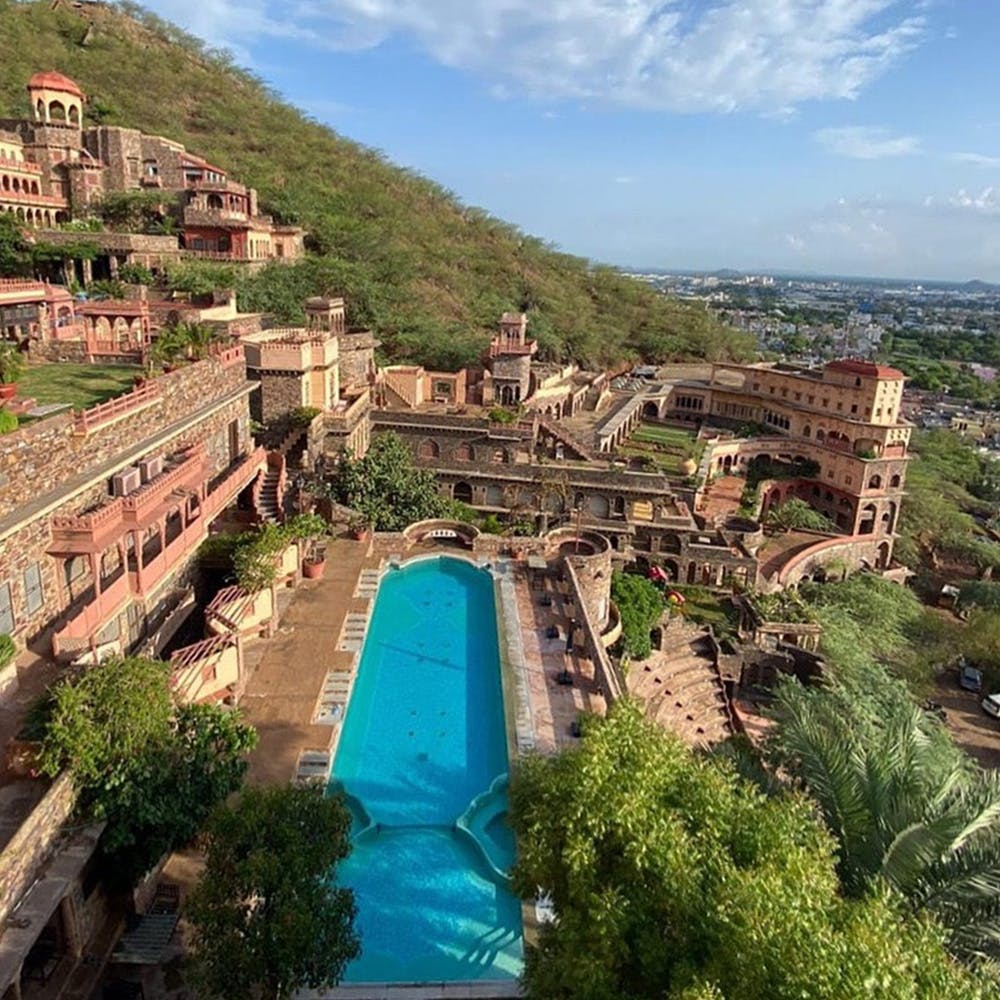 7. Khimsar Fort, Khimsar
Khimsar Fort is currently an ITC hotel property but was once  Rao Karamsji's fortress. You can expect to relax by the pool and enjoy more pleasant weather during the winter months.
Cost: Per night ₹6,982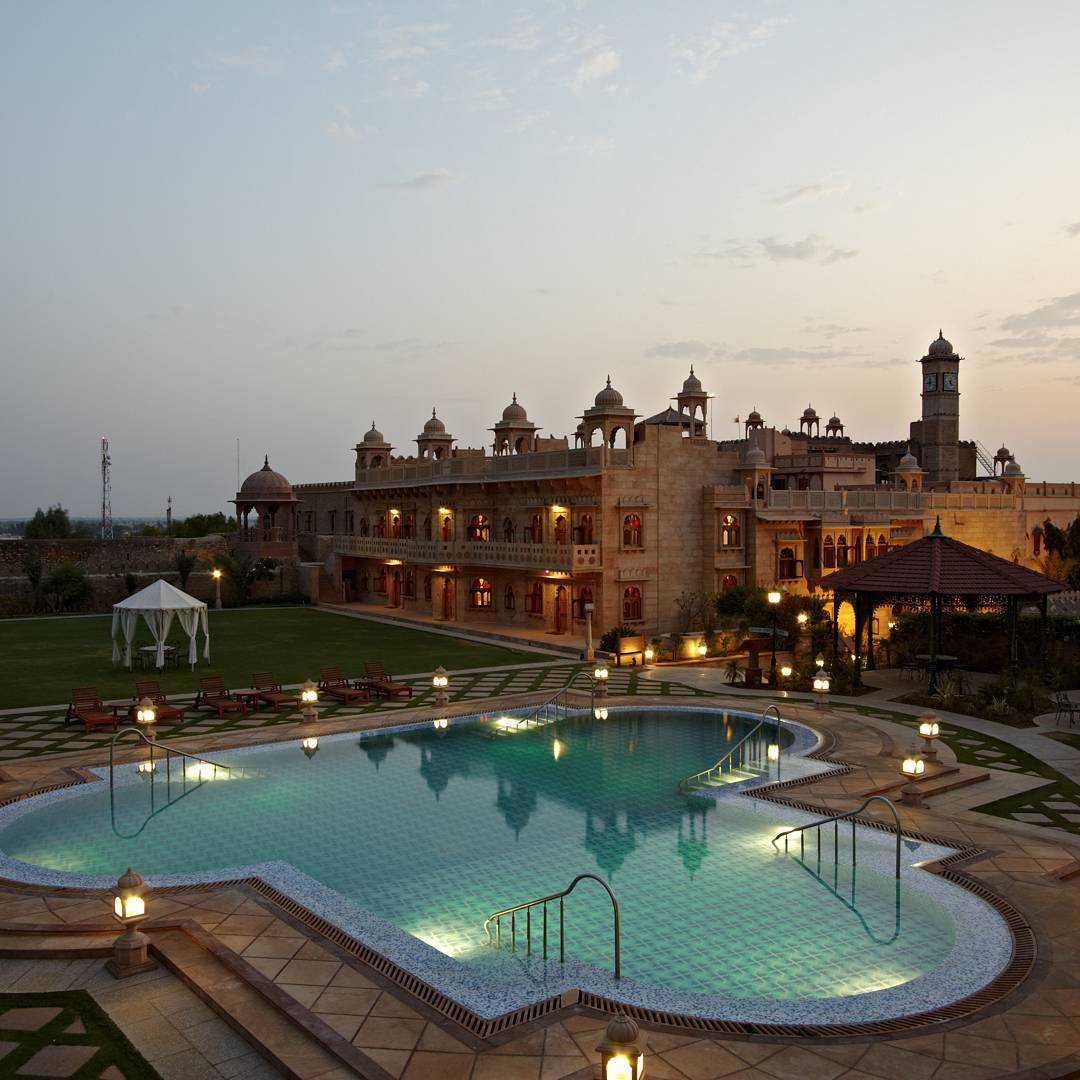 8. Taj Falaknuma Palace, Hyderabad
As the name suggests, this hotel is owned by Taj Hotels. But historically, it was owned by the Nizam of Hyderabad. And Hyderabad is a great city to explore anyway!
Cost: Per night ₹50,000
9. Laxmi Vilas Palace, Bharatpur
Originally owned by Raja Raghunath Singh, Laxmi Vilas Palace is at a great location in Bharatpur, around 1 km from the bird sanctuary (in case you're in the mood to go sightseeing).
Cost: Per night ₹6,090
10. Nadesar Palace, Varanasi
Though the palace was originally built by the East India Company, it was later acquired by Maharaja Prabhu Narain Singh and is a great stay to retreat to if you're looking to explore Varanasi but also treat yourself to a fancy stay.
Cost: Per night ₹62,999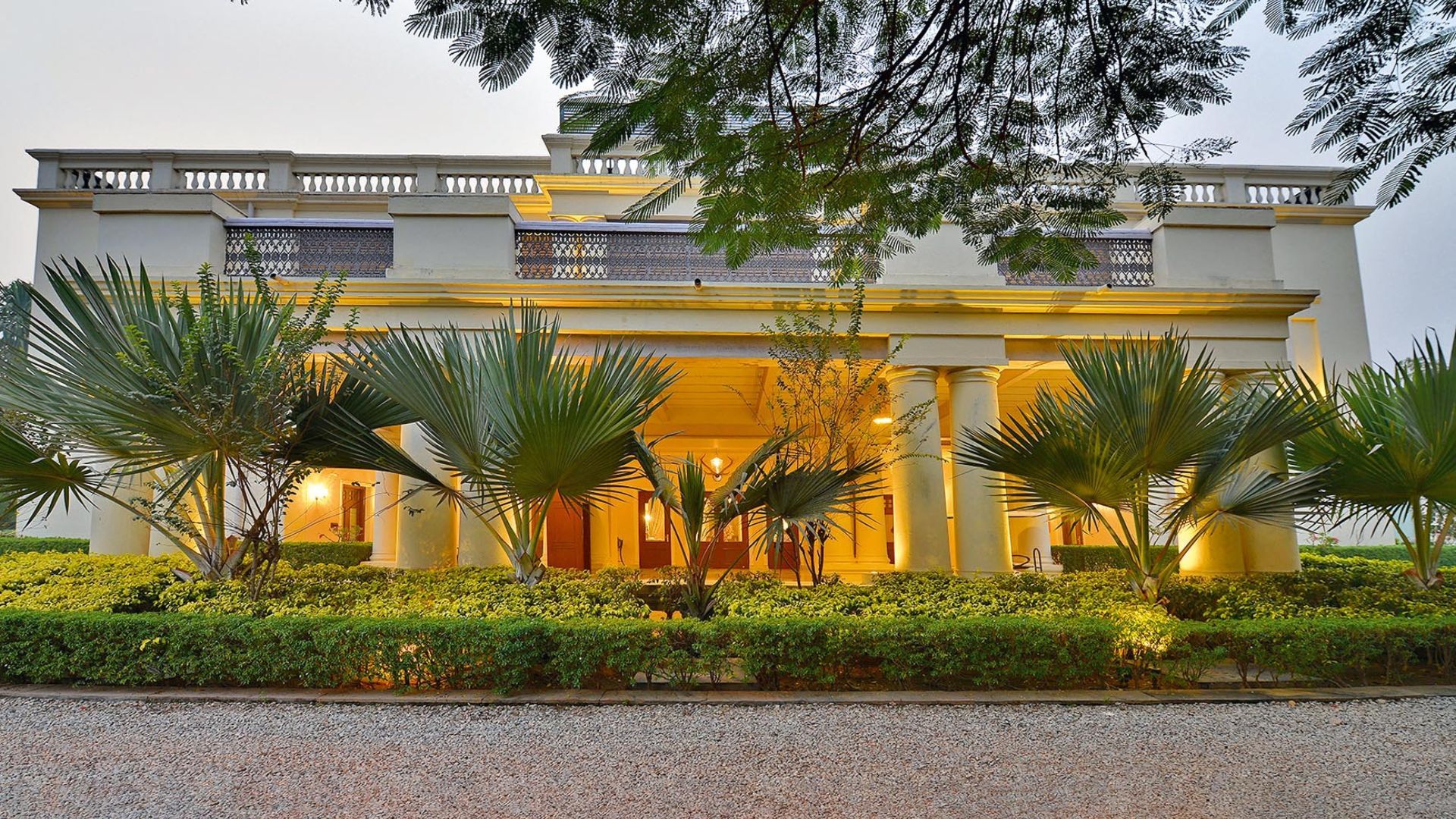 11. Jagmandir Island Palace
One of the hotels that comes under the HRH group of hotels, it's got a great eatery within the premises that you can turn to when you need to grab a bite.
Cost: Per night ₹57,000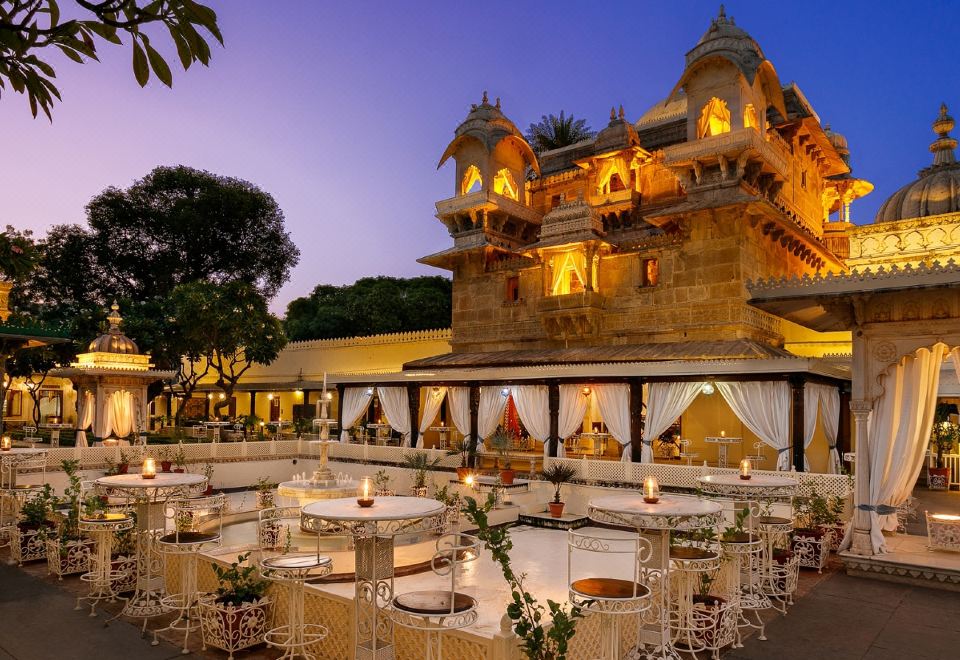 So, which one are you going to book?