There are two types of people in this world. The ones who love to cover themselves up, hide beneath the quilt and sip on a cup of hot coffee throughout the day during winters. And the other type who love taking risks and heading to a place where they can challenge the cold and enjoy the snow during winters. If you are the second type, then this article is meant for you. Here are 8 places in India that you can visit during the winter season to witness snow fall.
1. Gulmarg, Jammu & Kashmir
Who says you'll have to go to Switzerland to see snow fall? Visit Gulmarg in Jammu and Kashmir instead. This pristine snow clad town is situated 880 km away from the national capital. Every year, the exceptional beauty of this town attracts tourists from around the globe. If you are a snow lover,  you'll get to witness freezing winds with snowy peaks in the back drop. And in case you didn't know, this white paradise turns into a skiing resort during winters making it the most visited skiing destination in South East Asia.  
Book your tickets from here.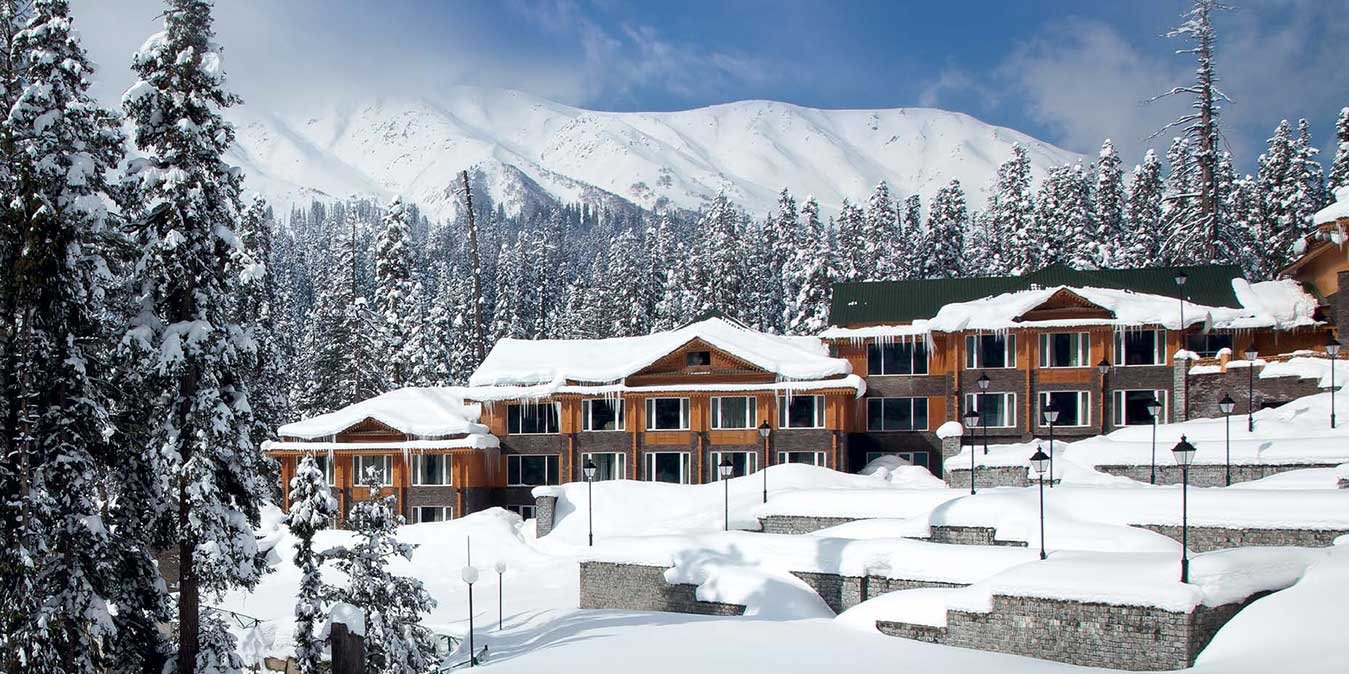 2. Tawang, Arunachal Pradesh 
During winters, Tawang looks absolutely surreal. Visiting this town will definitely make you feel like a piece of heaven has fallen on Earth. This remote town receives snowfall throughout the year but it is the highest during December. Everything in this region is covered with a blanket of snow. You can visit Sela Pass to make things even more interesting which is situated at an altitude of 13,700 feet. Woah! Sounds like fun to me.
Book your tickets from here.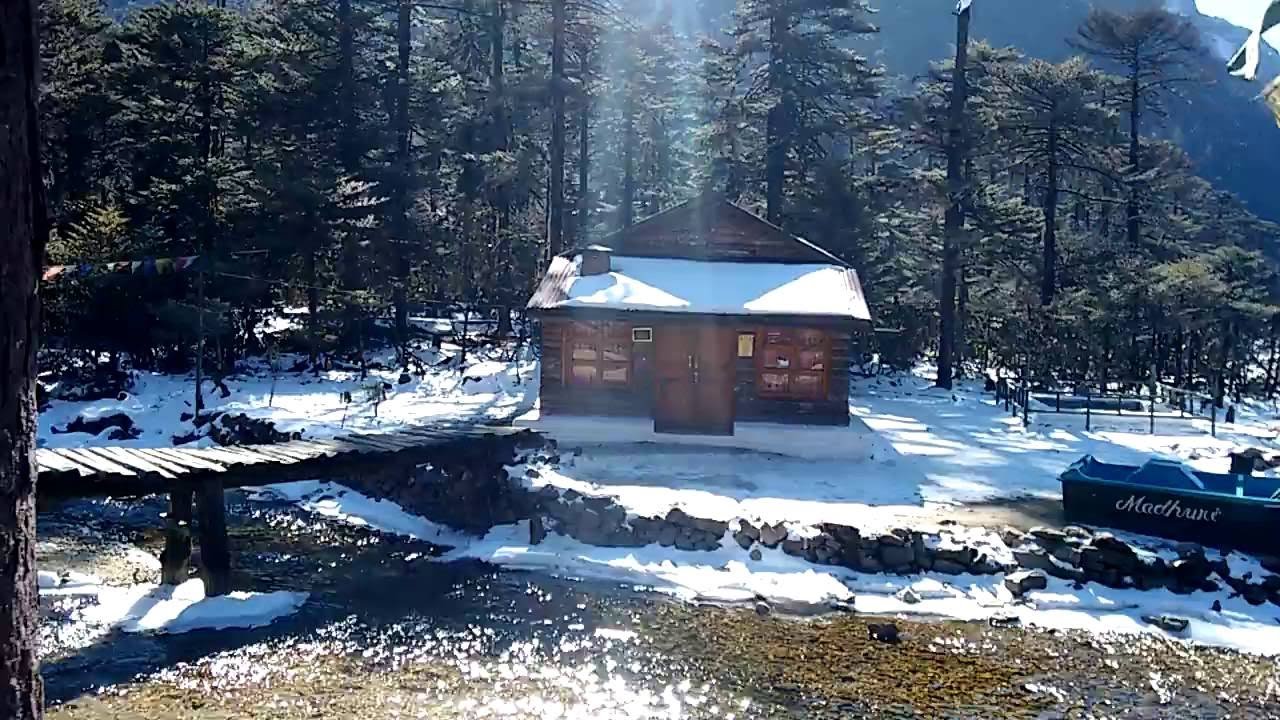 3. Lava, West Bengal
How many of you are aware of Lava in West Bengal? I am sure only a handful of you. Lava is a lesser known destination which is amongst the best places to see snowfall in India. During the winter season, this paradise turns into a fairyland with tropical deciduous and alpine vegetation surrounding this region. Oh, you'll also get an astonishing view of Mt. Kanchenjunga from this small town located in West Bengal. 
Book your tickets from here.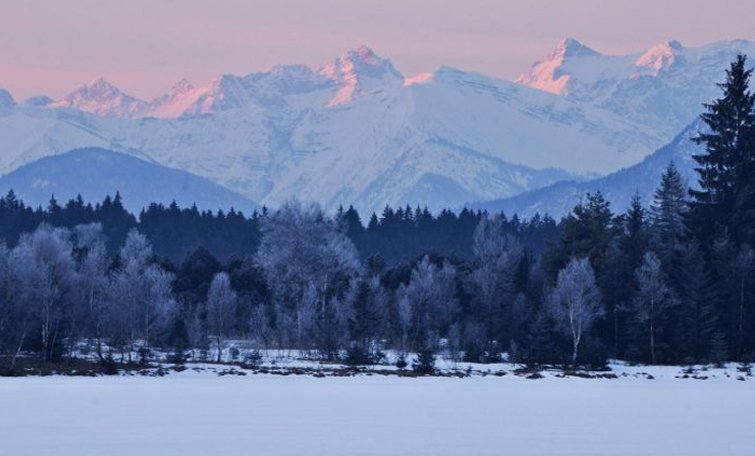 4. Auli, Uttarakhand 
Located in Chamoli district of Uttarakhand, Auli is yet another popular hill station to visit during winter season. Just like Gulmarg, Auli is a prominent skiing destination in India. This region is also famous for the longest cable car ride from Joshimath. You'll forget you are in India while you are in Auli. You'll even get to see the snow capped mountains of the Himalayas. During the months of January and February, Auli looks just like a dreamland. 
Book your tickets from here.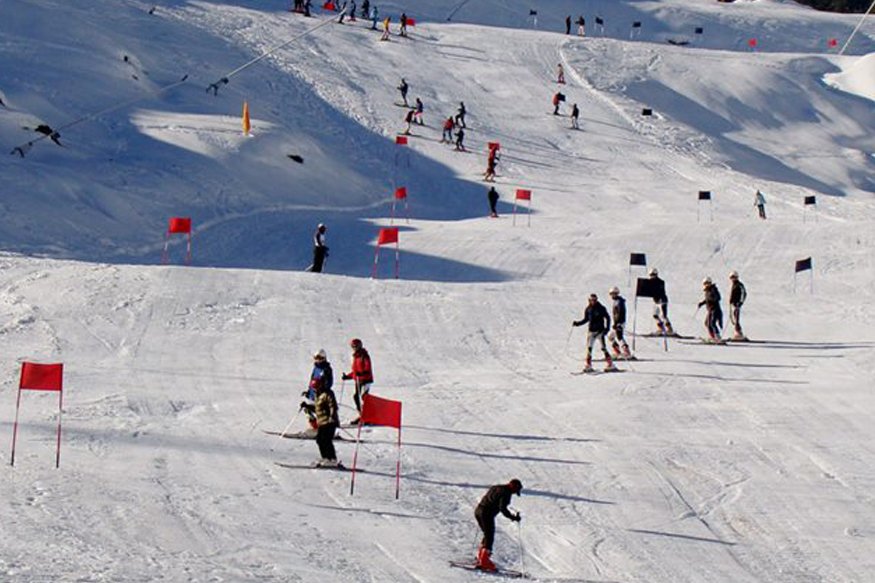 5. McLeodganj, Himachal Pradesh
McLeodganj, the centre of Tibetan culture, is situated near Dharamshala. If you are living in Delhi and you want to witness snow fall then the best time to visit this hill station is during January and February. This quintessential hill station attracts many tourists and travelers from all corners of the world looking for a budget destination. Visit amazing cafes, order yourself a cup of hot coffee and witness snow fall in the lap of nature. 
Book your tickets from here.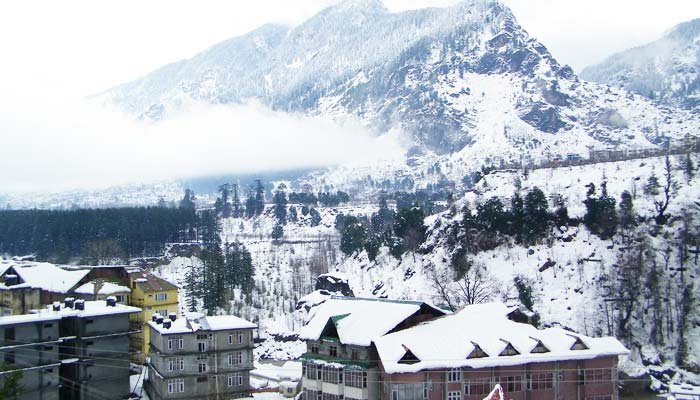 6. Manali, Himachal Pradesh
Surrounded by the Himalayas, Manali is a popular destination that gets covered in white pearls of snowflakes during winter season. This hill station is surrounded by the snow-capped peaks that look absolutely stunning. This hill station can be your perfect winter weekend getaway. And if you wish to start your winter with a bang you can indulge in some adventure sports, too. 
Book your tickets from here. 
7. Patnitop, Jammu & Kashmir
Patnitop is a hill resort located in the Udhampur district of Jammu & Kashmir. This region is surrounded by the Shivalik range of the Himalayas, pine and deodar forests and the beautiful Chenab river. If you are one of those who wants to stay away from crowded places then Patnitop is the place to be. This little town at the foot of the Kashmir Valley is one of the peaceful snow places in India. And if you are into paragliding, skiing or even snowboarding then don't waste any more time. Book your tickets already. 
Book your tickets from here.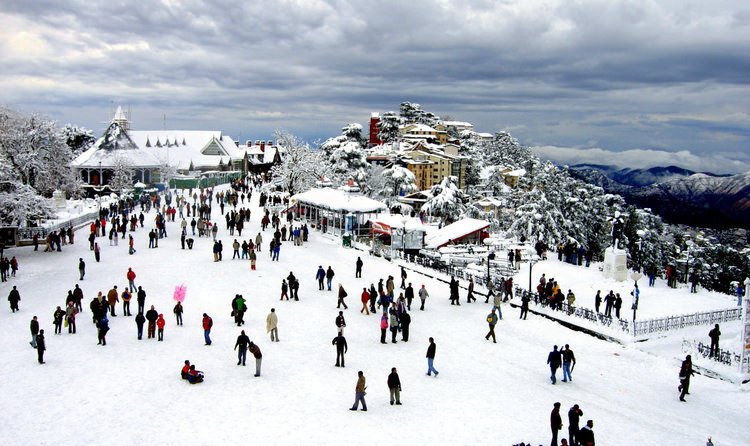 8. Munsiyari, Uttarakhand
Munsiyari, located at the base of the Himalayas is also known as 'Little Kashmir.' The raw natural surrounding of this place will captivate your senses. Also, did you know that its name literally translates to being 'a place with snow?' While not many know about this hill station, it is slowly and steadily gaining popularity. And if you really want to experience bliss in the freezing winters then head out to Madkot which is known for its hot water springs. 
Book your tickets from here.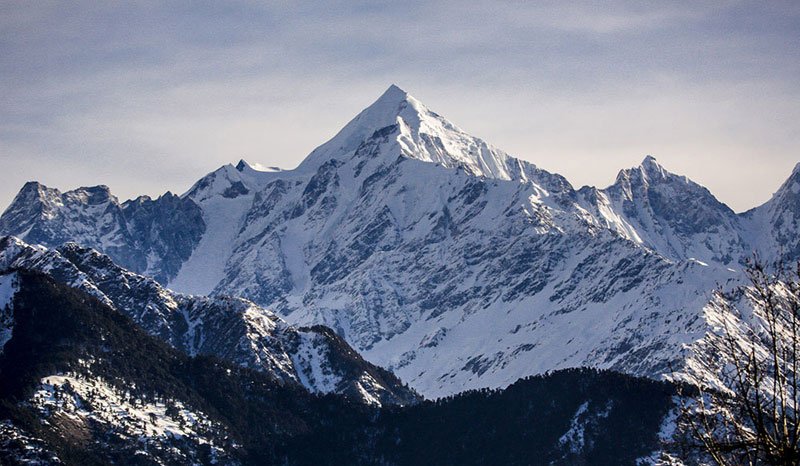 Okay, bye. I need to go and convince my boss to give me a week-long leave.