Fiji is known for its white sand beaches, soft coral reefs, welcoming locals and tall palm tress. Fiji is as close as you can get to paradise. This destination is popular among honeymooners, backpackers and family. Visiting Fiji will without a doubt fulfill all your tropical fantasies as it is home to more than 300 islands that offer crystal clear water with gorgeous mountain back drops. If you are a first-timer travelling to Fiji then here are a few things you should know about this paradise on Earth if you don't want to end up with too many unpleasant surprises. 
1. The locals of Fiji love to sing. 
Music is quite a big deal in Fiji. Fijians take their music and singing damn seriously. If you are shoring up to an outer island you'll get to experience this first-hand. A spirited crew of staff welcome their guests by singing and clapping. The singing doesn't stop just there. During dinner and after dinner hours live music and sing-alongs are offered pretty much everywhere. Even after the church services, the locals sometimes break out into song and play their guitars. The locals  are high-spirited and they surely know how to entertain their guests. So get ready to clap your hands and hum along with the Fijians. 
Did you know they have a farewell song too that the locals play for the tourists when they are ready to leave their beautiful country? Yes, the song is called Isa Lei and it is played in every hotel, resort and village upon your departure which is then followed by some hugs and kisses. Aren't they the best?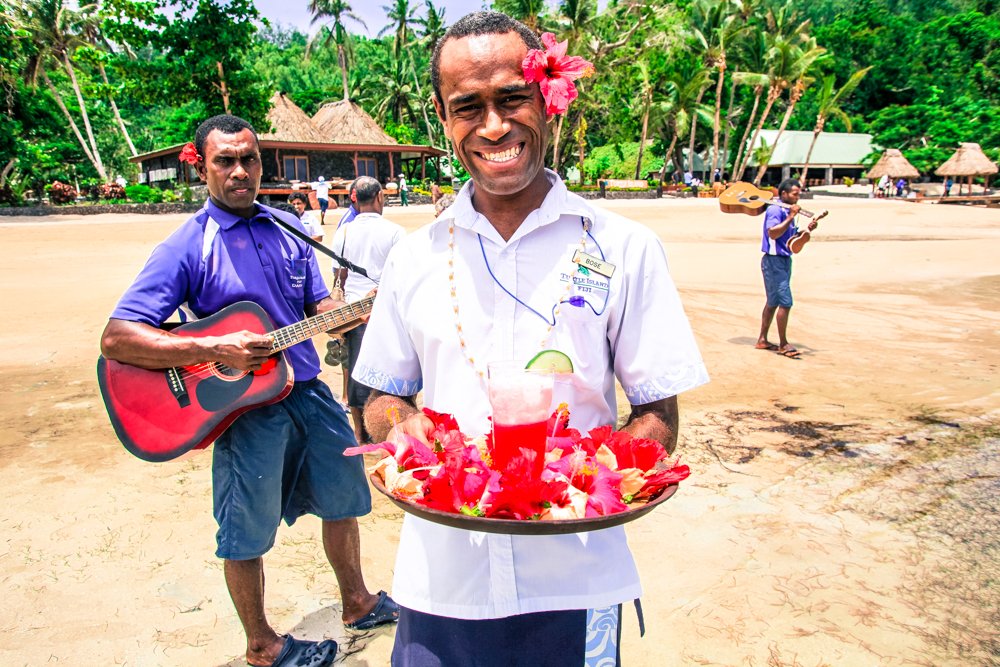 2. They have a Kava ceremony that you can participate in.
When in Fiji, you'll get the chance to take part in a traditional Kava ceremony which is an important cultural and social custom among the Fijians. For those who don't know what Kava is, it is a local non-alcoholic drink made from the bare roots of a pepper tree. It has a muddy dish water kind of taste which produces a numbing sensation around the mouth, lips and tongue regions ultimately relaxing your senses. While having this drink you'll be made to sit on the ground. There is a proper traditional way of having this drink. Once you receive the drink, you'll have to clap once with the cupped hand, take a sip of it and then clap three times again after taking a sip. There is nothing bad about the drink, you just might not like how it tastes. This ceremony takes place on a weekly basis at hotels, resorts and villages which is a great way of meeting the locals and knowing more about their culture.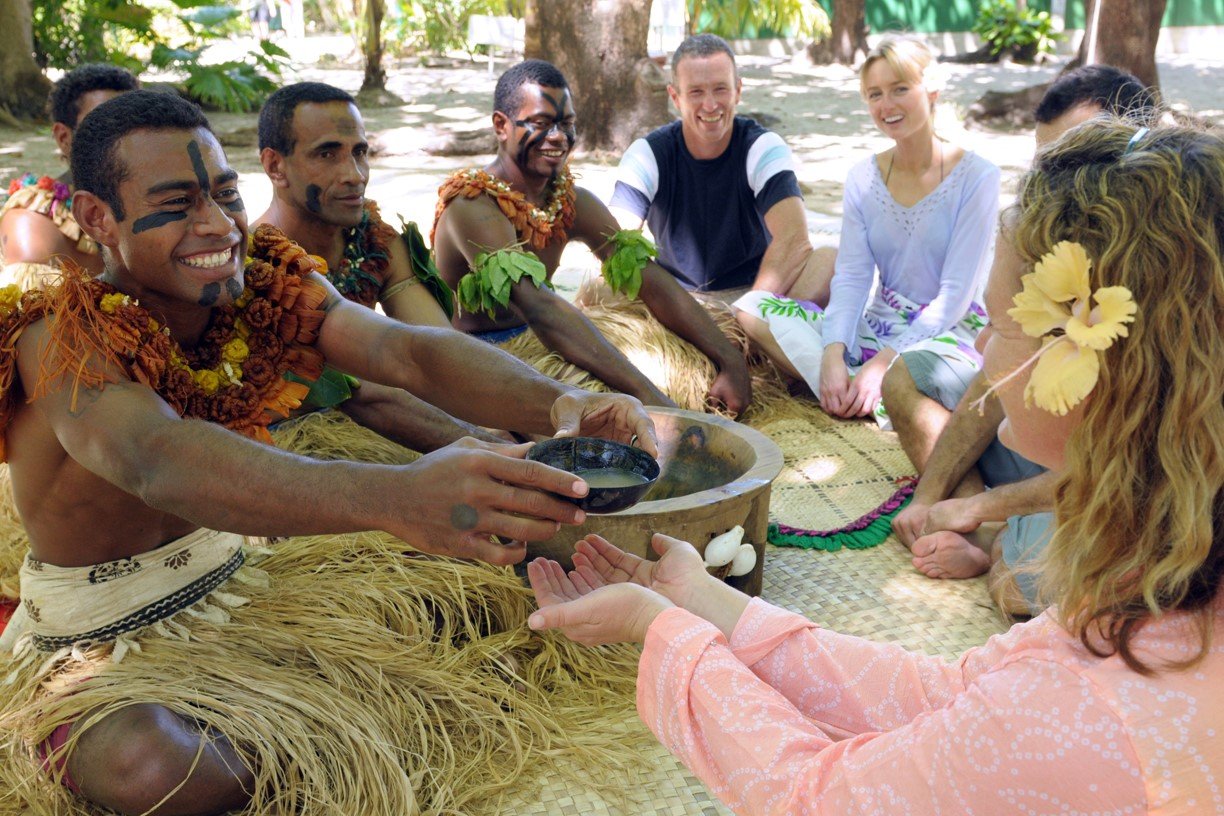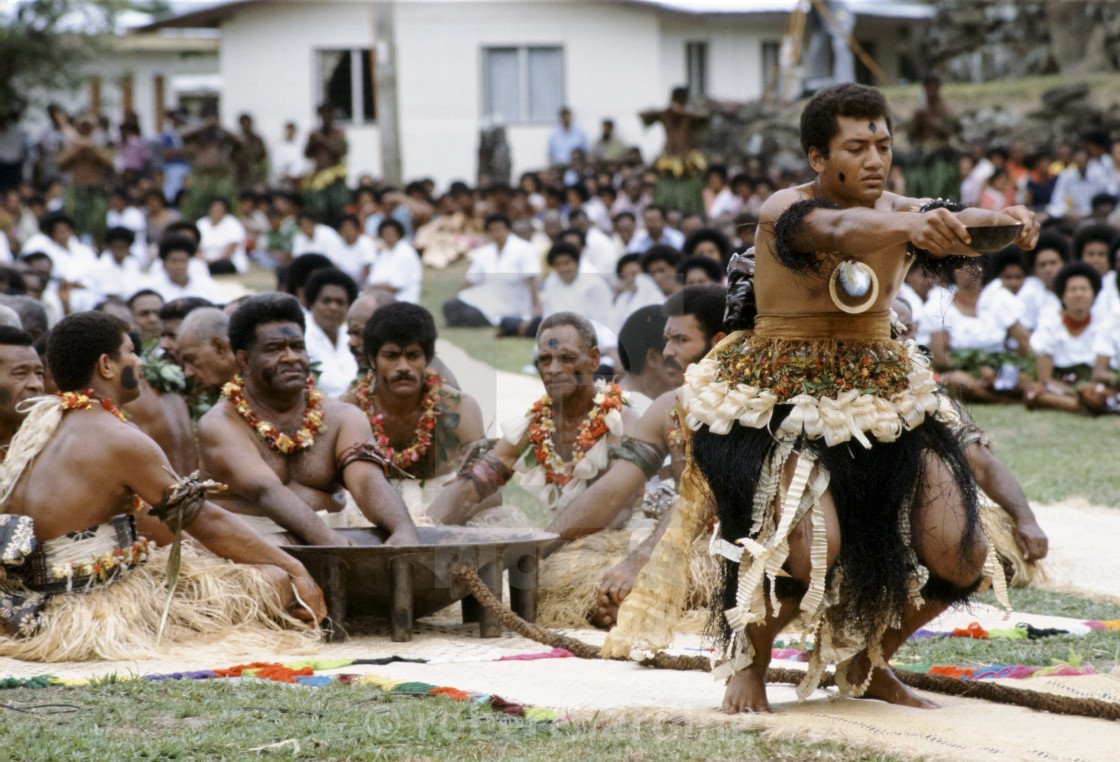 3. Don't go empty-handed to a village. 
If you really want to soak in some Fijian culture then you should definitely head out to a Fijian village where visitors are encouraged to participate in the local activities but with conditions applied. You'll have to follow some simple rules and do things their way. This will certainly enrich your travel experience. Take my word for it. Many resorts offer village tours that you can opt for. Most tours to traditional villages are often combined with adventure activities to make things more interesting. You can interact with the village locals for a few hours or you can stay there overnight. Regardless of the length of your stay, do remember to take a gift along with you to present to the village head. This is done to thank the locals and the village chief for their hospitality. The gift doesn't have to be extravagant. Something small, sweet and simple will also do. Oh also, don't wear a hat in the village as it considered as an insult to chief, okay?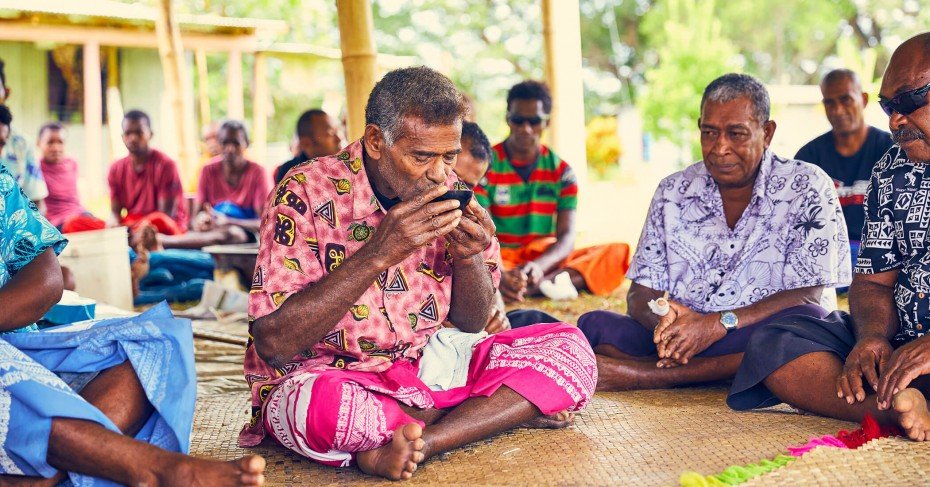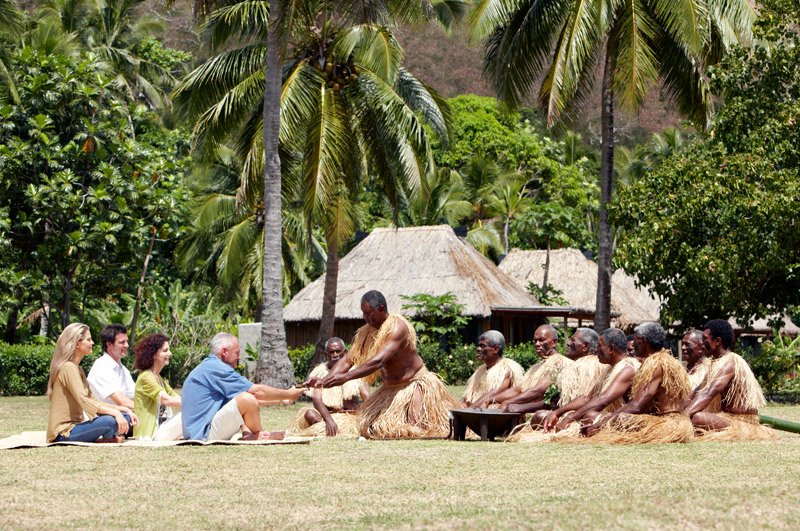 4. Fijians have no gender specific words.
When we have to refer to a male we say 'he' but this is not true for the Fijians. They do not have any gender specific words like 'he' or 'she' for referring to a man or woman respectively. Yes, this can get very confusing but that's just how things are in Fiji. BTW, Fijians put the word 'n' and 'm' in words that aren't even supposed to have one. For example, if a Fijian wants to refer to Nadi, an entry point for travelers arriving in Fiji, they will pronounce it as 'Nandi' and not 'Nadi.' Here's another interesting fact. Some words spelt with 'c' are pronounced as 'th' by the locals. For example, moce (goodbye) is pronounced as 'mo-they.' Interesting, right?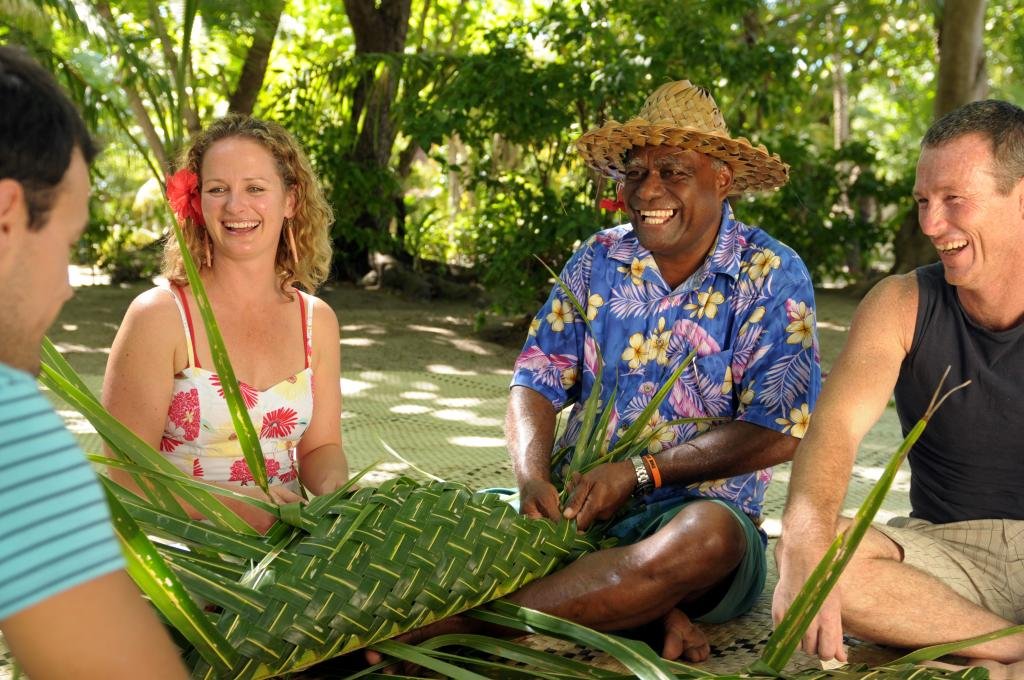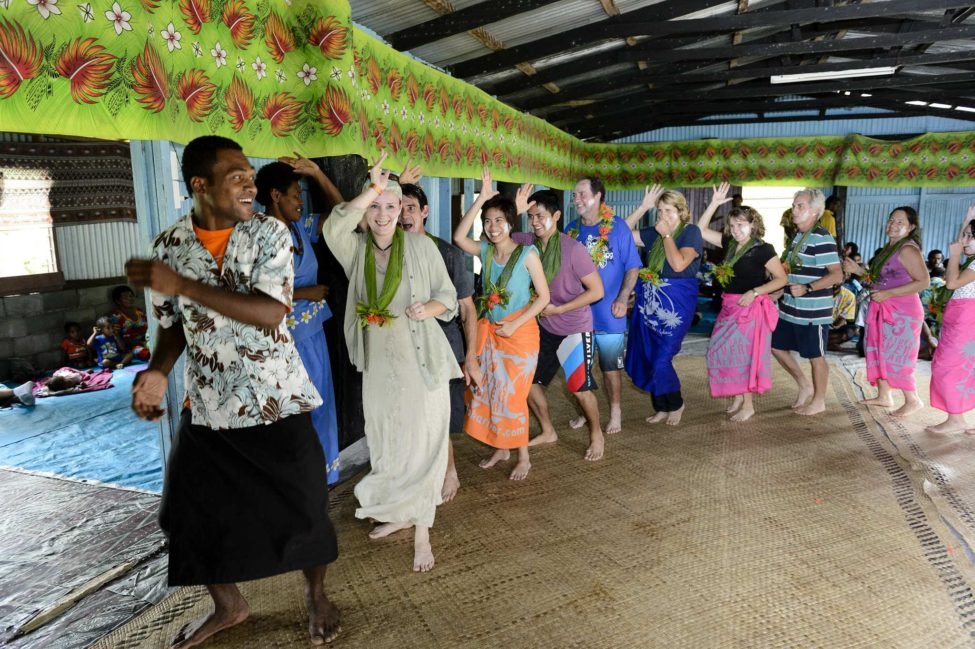 5. Rugby is considered a religion in Fiji.
The Fijians are crazy about Rugby just like we Indians are crazy about cricket. If the Fiji team is participating in a international tournament then everything in this island country comes to a halt. Literally. You'll really feel like a catastrophe has taken place. I am not even kidding. It's true. It's quite a big deal as all the men, women and children gather at one location and watch the game together like one big family. So much love and unity I must say. And if Fiji wins the tournament get ready to witness the celebrations that go on till the next day.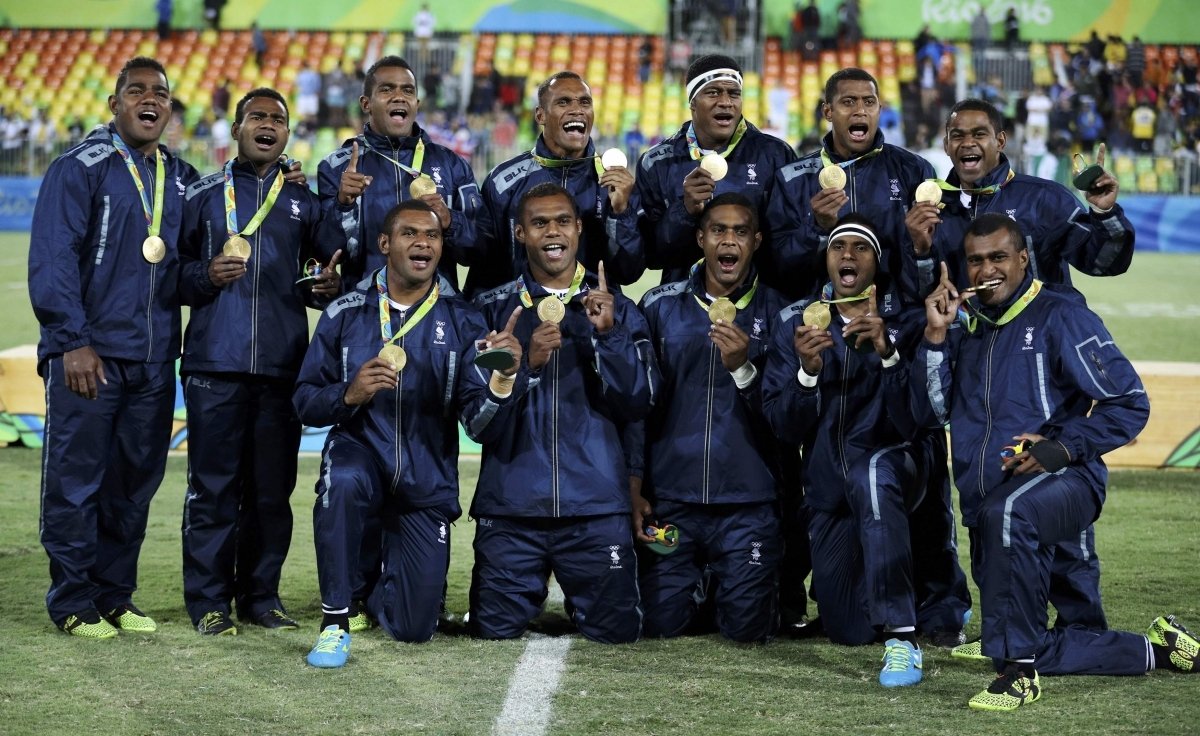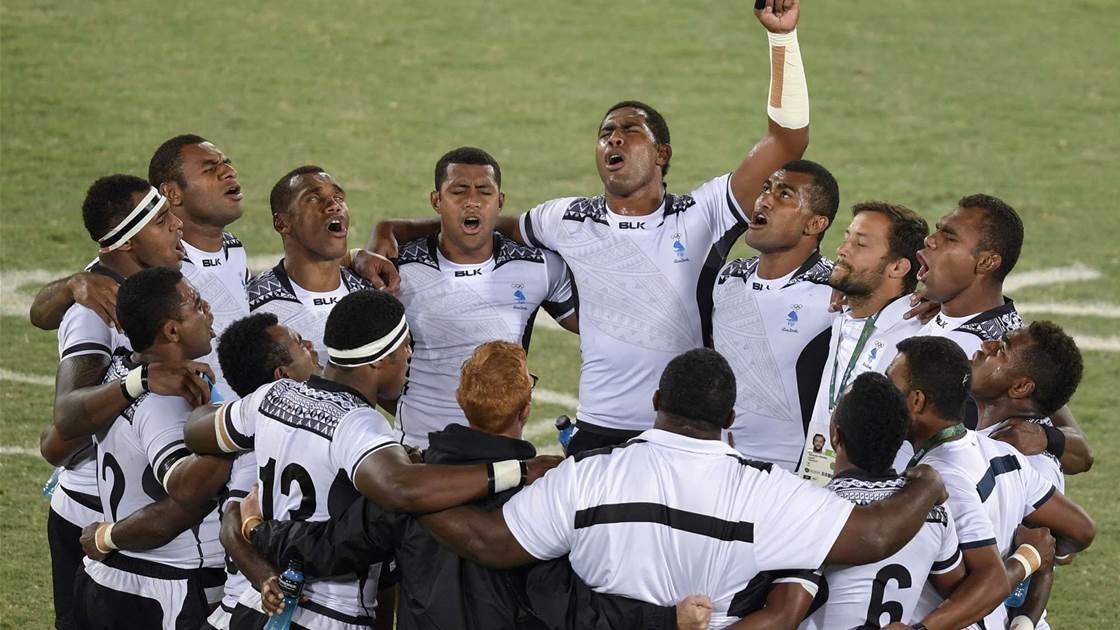 Fijians are the most welcoming people you'll ever come across.