A gut wrenching experience awaits you in the city of Huayin, China. Picturesque and extraordinary, this place is definitely not for the faint-hearted and the acrophobic, but if you're looking for an out-of-the-box stomach churning once in a lifetime experience, this is where you should head to.
Located in the city of Huayin, China is a giant mountain called Mount Huashan which is home to the most dangerous hike trail in the world.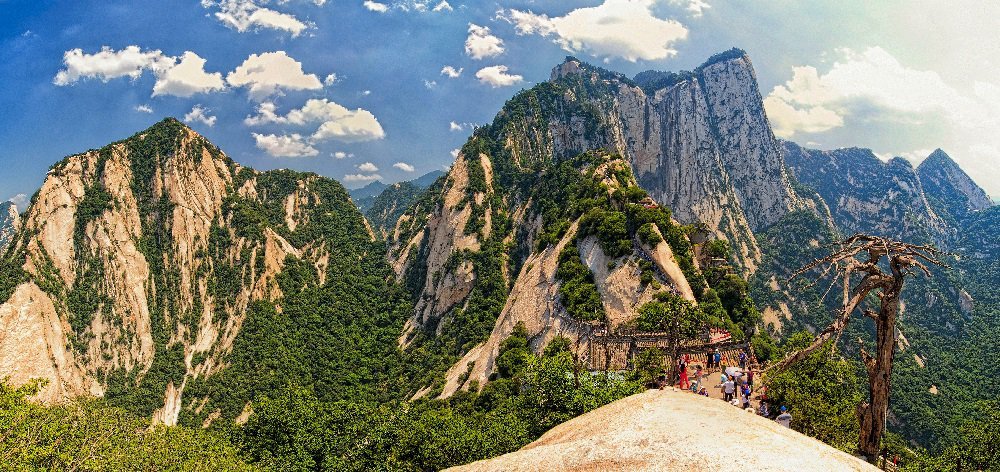 Steep staircases, vertical ascents and wooden platforms make this hike trail a death-defying experience.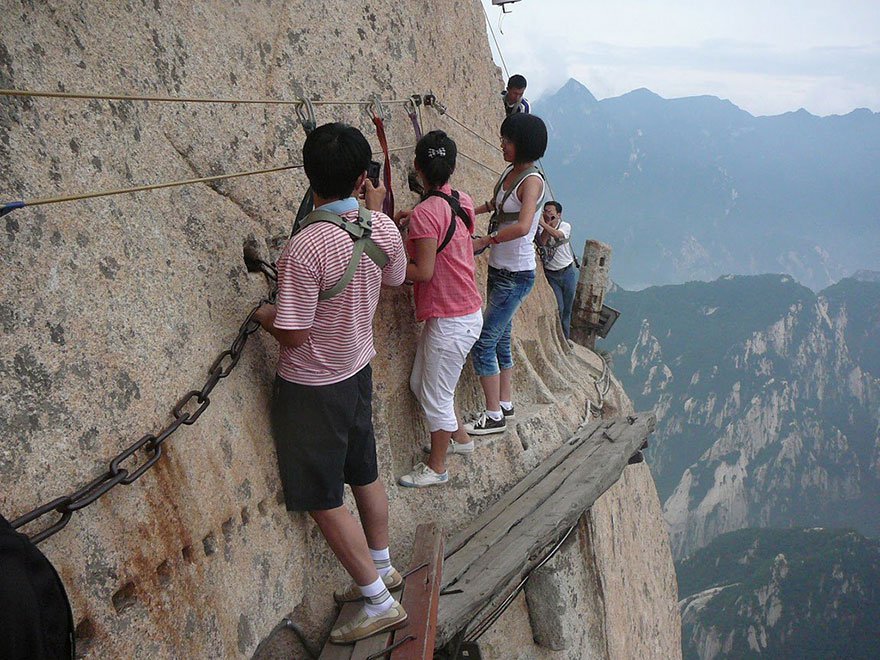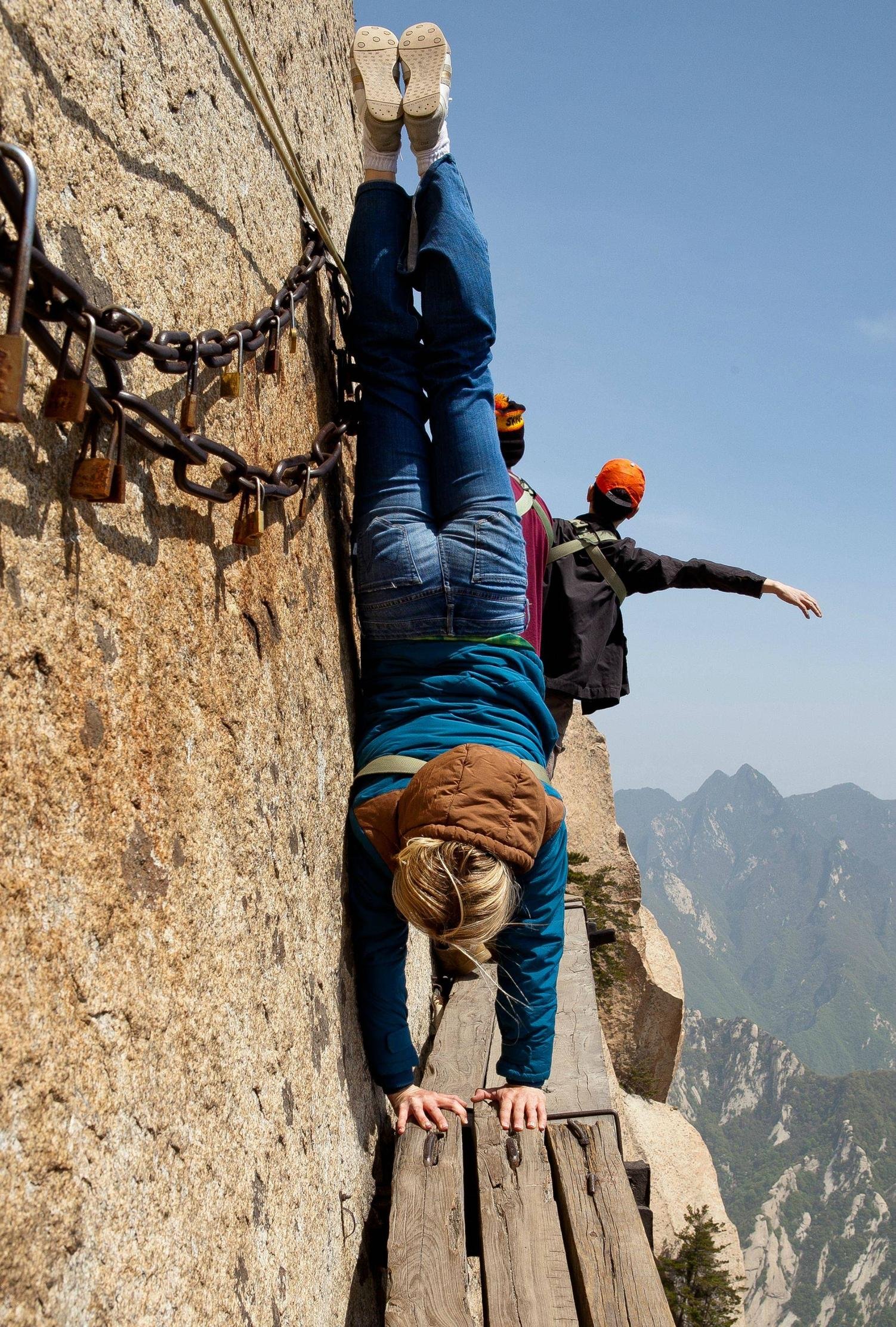 Out of the five peaks of Mount Huashan, the highest is the southern one which reaches a height of 7,087 ft.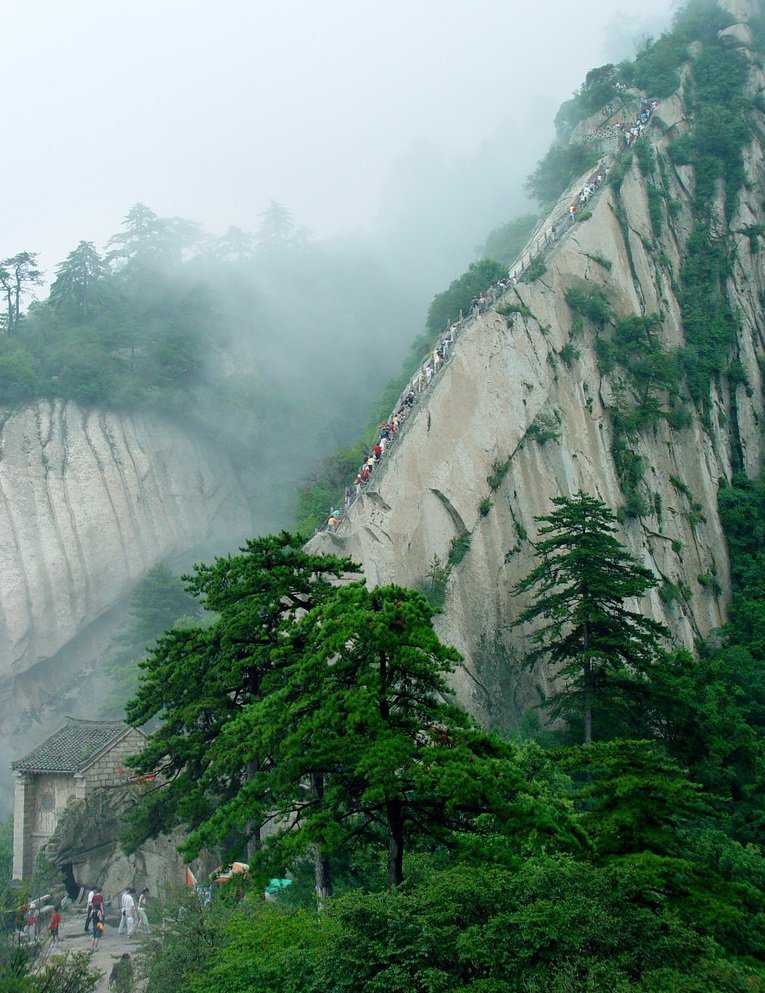 Mount Huashan is home to several influential Taoist temples where the monks, nuns and pilgrims carved a network of stairs for their ease.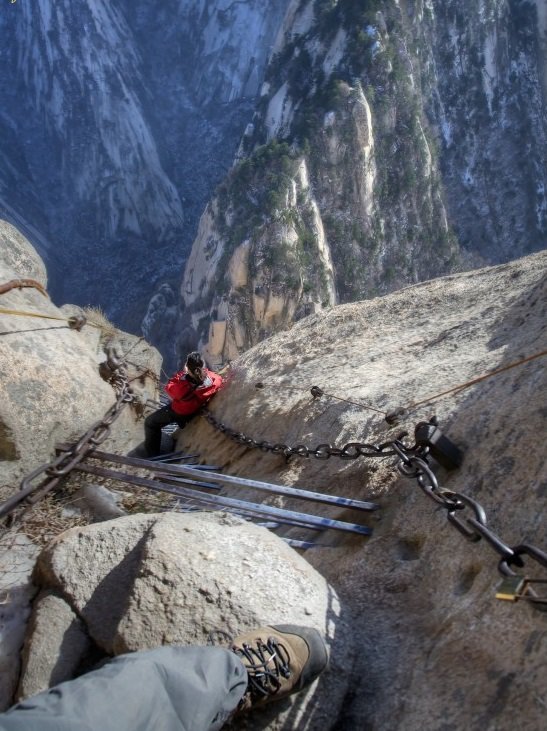 Because of this nerve-wrenching route, this holy place has now turned into one of those unexplored and unusual places for thrill seekers where they can fulfill their lust for adventure.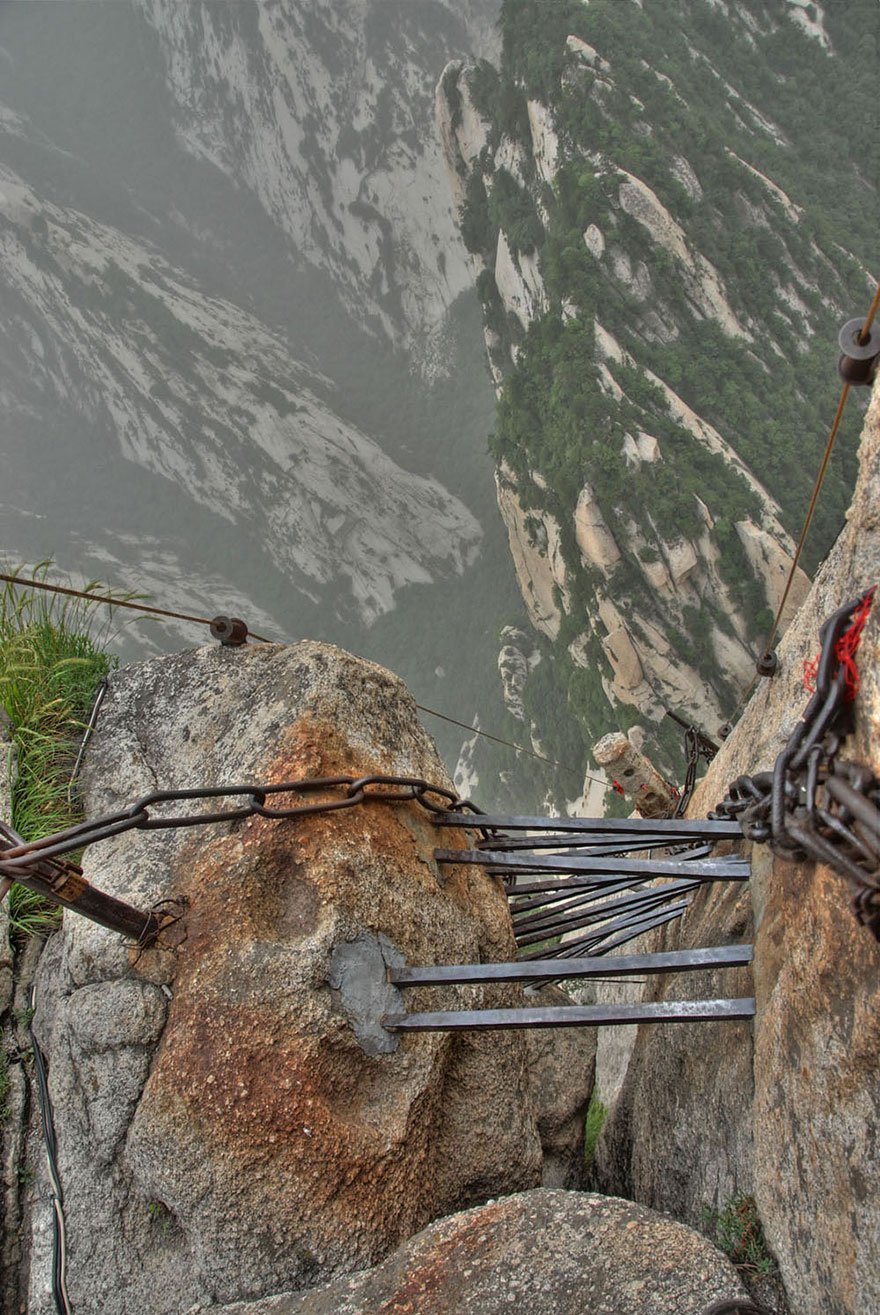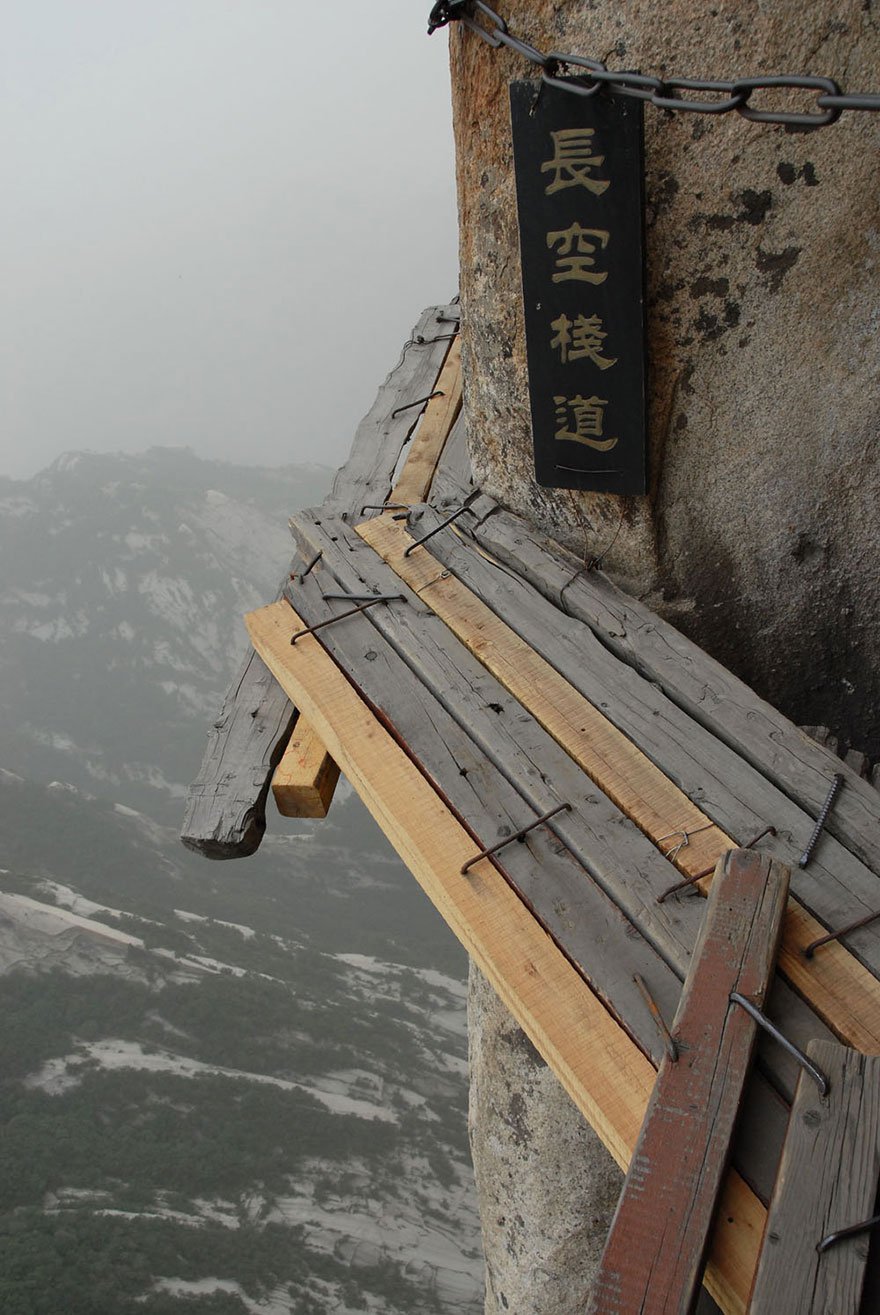 Once you get high enough via the heavenly stairs, a daunting wooden path awaits you to get to the southern peak and this is where all the fun starts.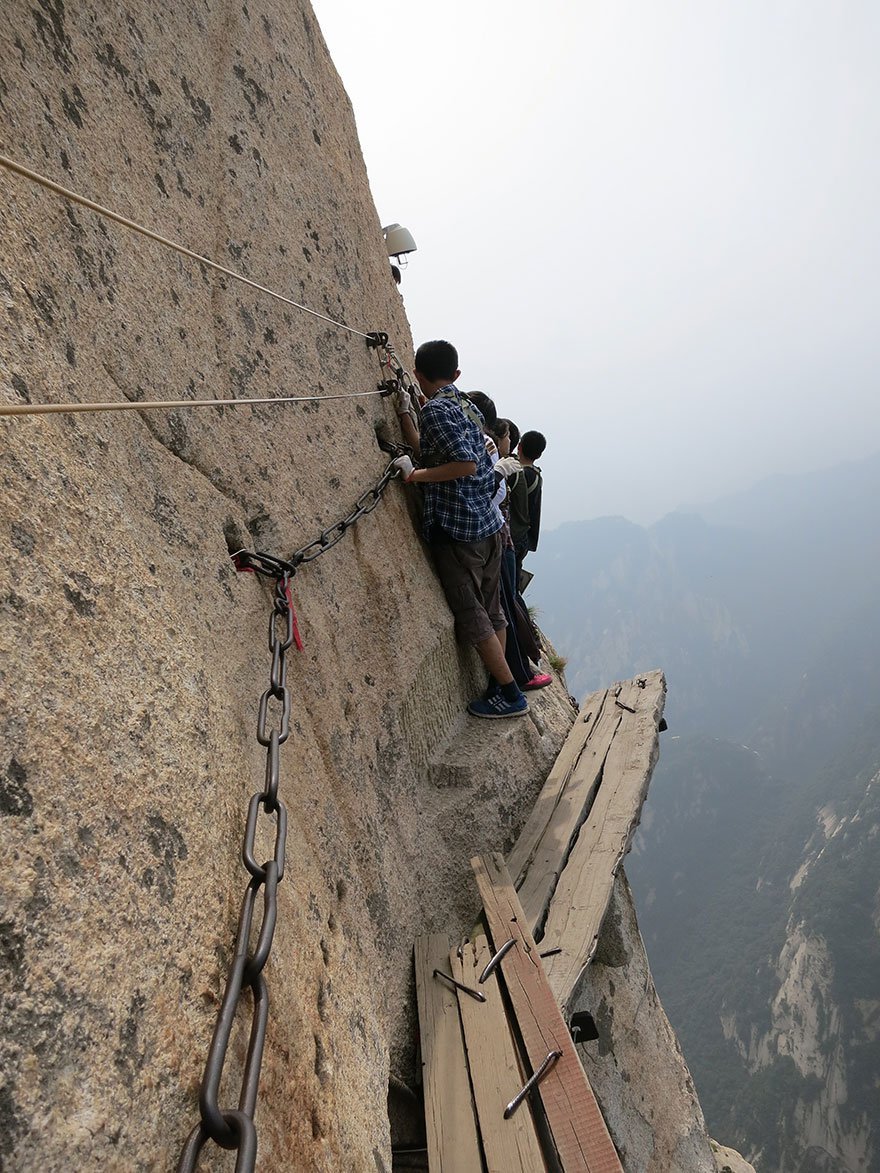 When you're on your way, it's just wooden planks and a rail of chains to hold on to. Can you imagine that?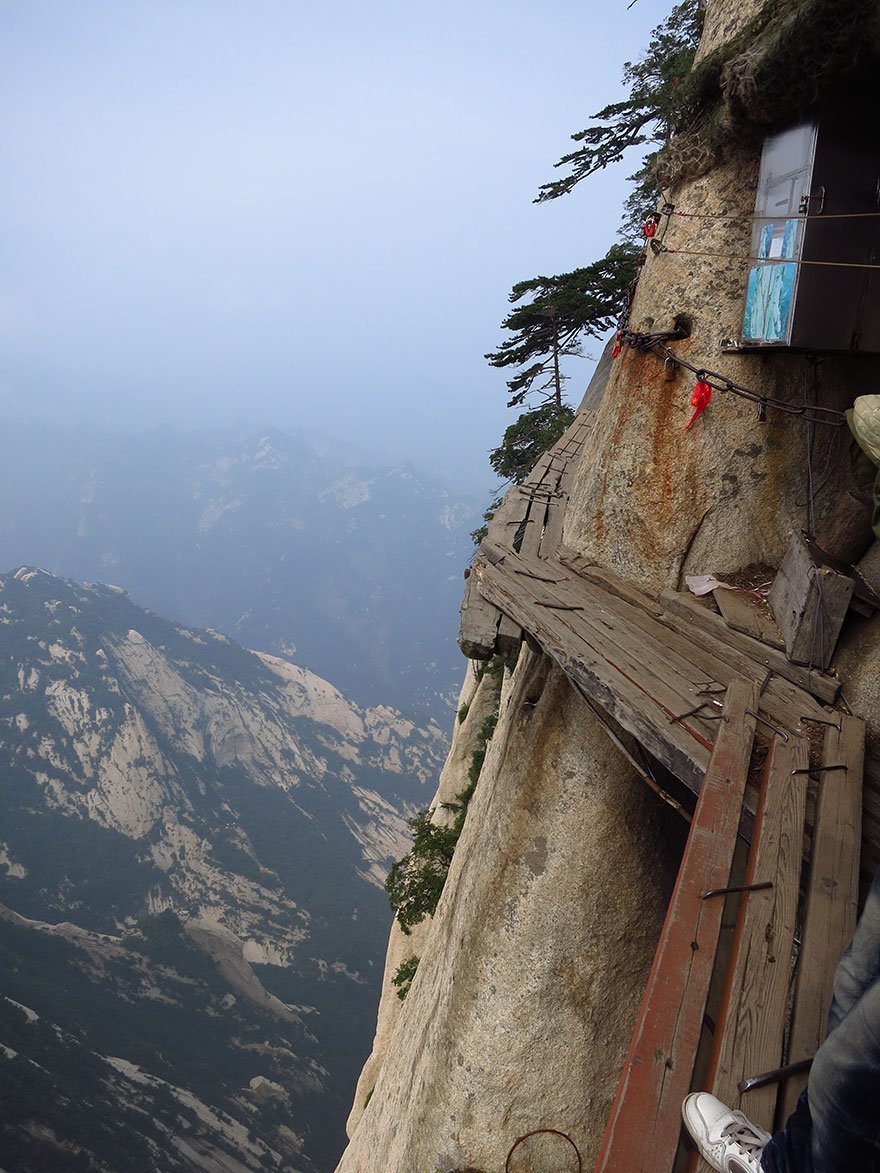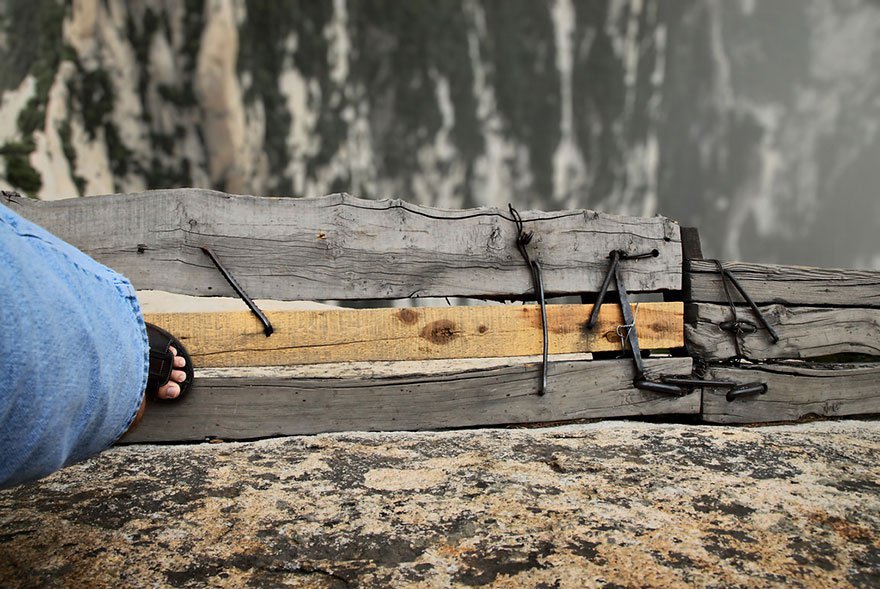 Some crazy adventurers have even documented their whole journey and it's incredible.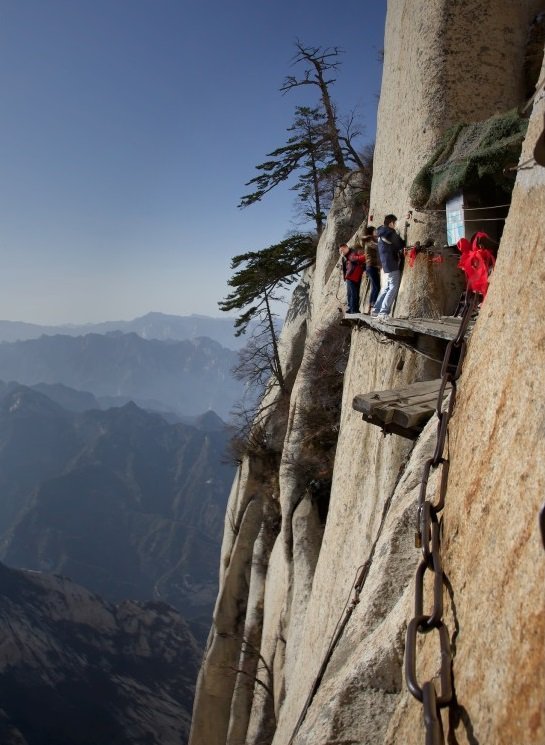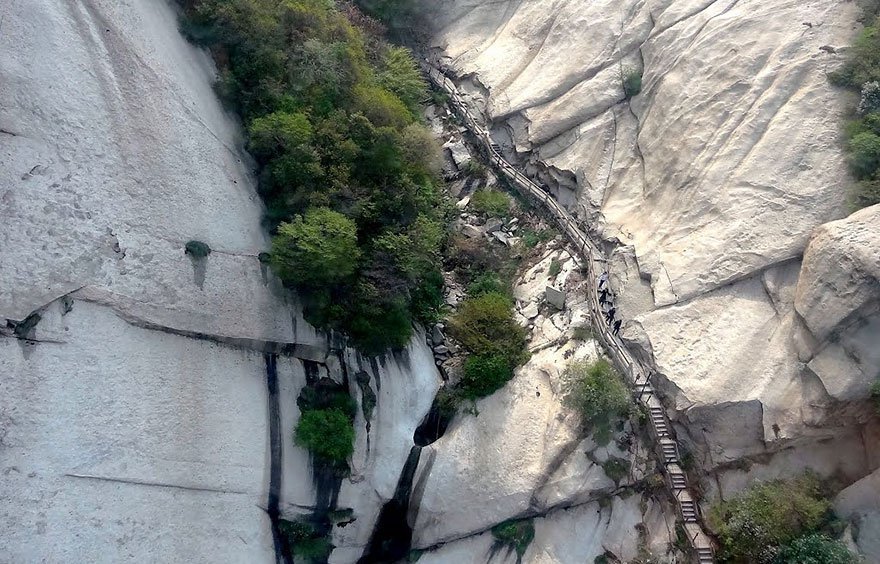 While there are no official death statistics on Mount Huashan, it is said to claim up to a 100 lives annually…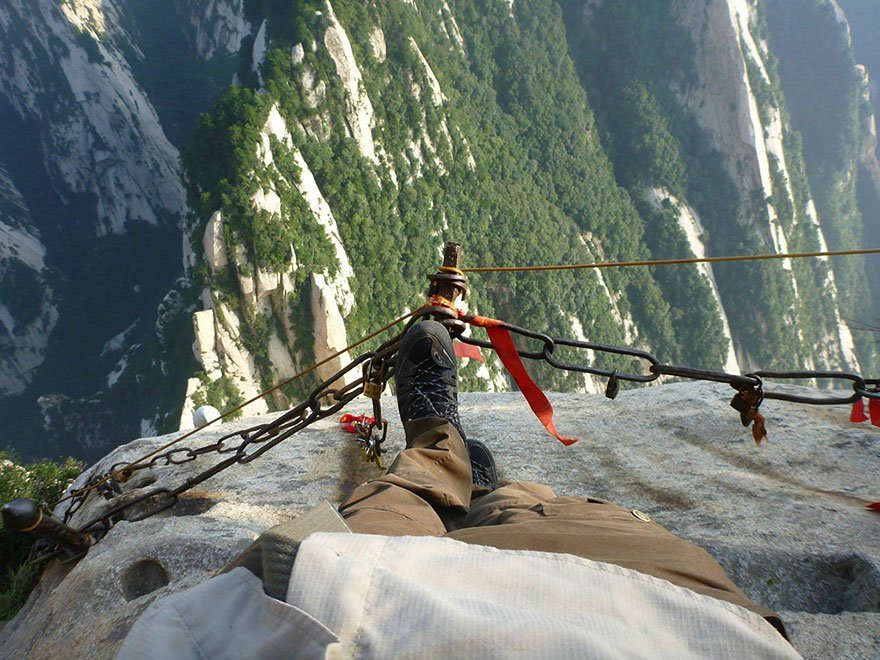 … but it still remains a favourite among travelers. Simply breathtaking!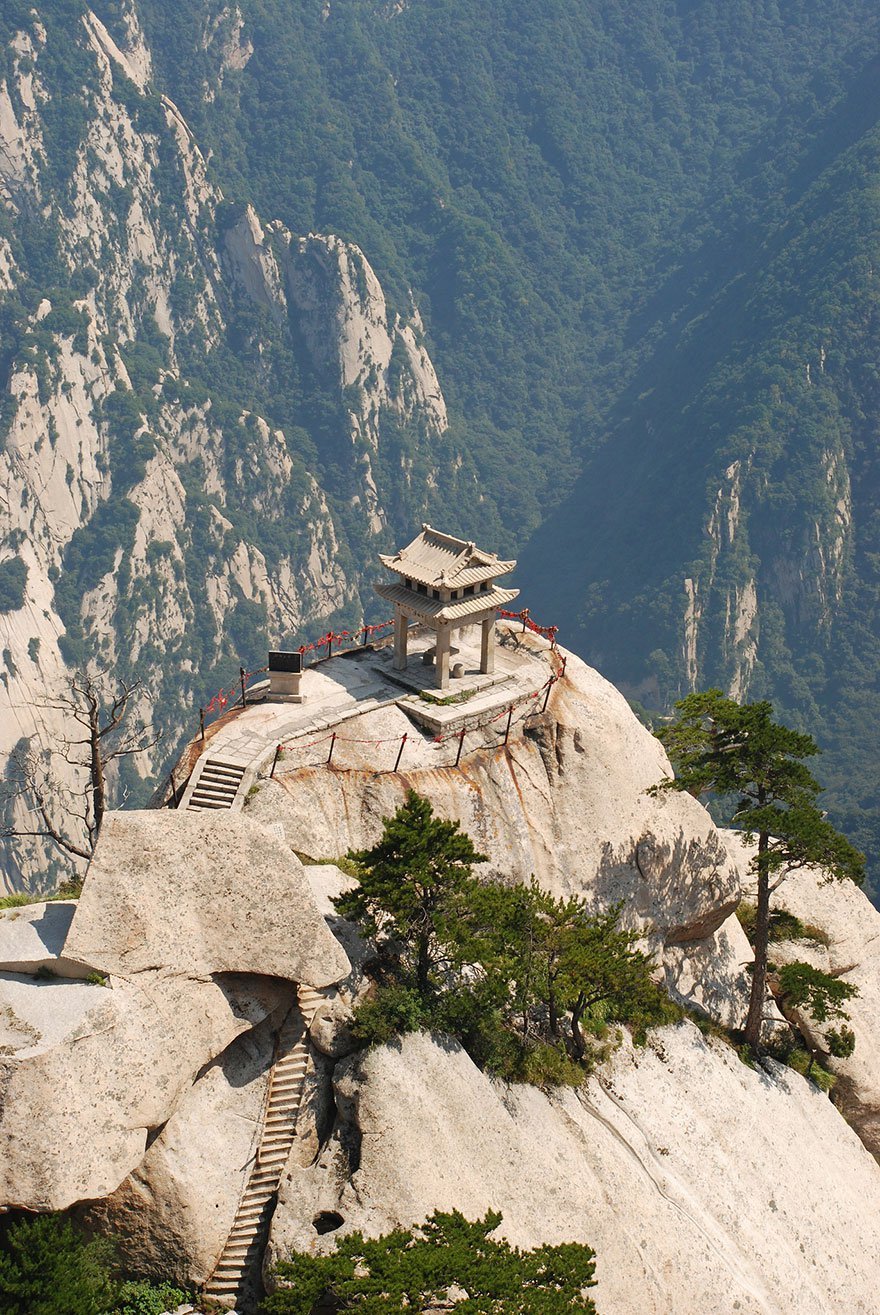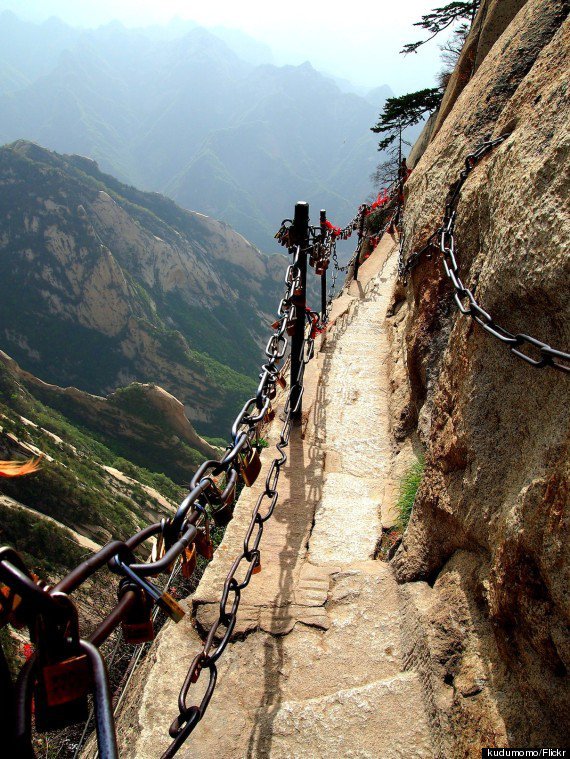 And in case, you are not impressed yet, here's a video to satisfy you: