You might not have read about it, but Trinamool MP, Arpita Ghosh, made an impassioned plea at Parliament earlier this week. It brought to the fore glaring truths about the government's attitude towards art and culture. Ghosh, who represents the Balurghat constituency from Bengal, is a theatre actor and director. In her speech, she pointed out that under the Ministry of Culture's Performance Arts Grants scheme, an artist is paid only Rs 6,000 per month. 
"Government of India ke Ministry of Culture artists ko Rs 6,000 har mahina aur guru ko Rs 10,000 har mahina tankhwa deti hain. Yahaan pe Labour Minister baithe hain; unko pata hain ek worker ko har mahine Rs 10,000 milta hain aur hum to artist log hain (The Minsitry of Culture gives artists and their gurus Rs 6,000 and Rs 10,000 salary per month, respectively. The Labour Minister is here; he knows that even a daily worker gets Rs 10,000 a month," said Ghosh. 
"How are we expected to survive with such a meagre salary? It is not even enough to cover the barest minimum," Ghosh told ScoopWhoop News in a telephonic interview. 
Are artists really paid a salary by the government? 
Yes, under the "Performing Arts Grants Scheme", financial assistance is provided to dramatic groups, theatre groups, music ensembles, children theatre and for all genres of performing arts activities. Assistance for each Guru/Director is at the rate of Rs 10,000 per month, whereas in respect of each adult Shisya/Artiste, the assistance is of  Rs 6,000 per month.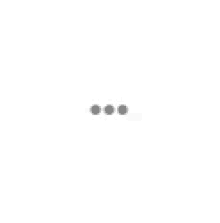 Artists are considered and recommended by the Expert Committee constituted for the purpose. The constitution of the Expert Committee is for two years, and it is approved by the Ministry. 
"We have not been paid our salary for over two years"
According to Ghosh, there are more than 50,000 artists registered under the grant across India. "They have been selected to promote and preserve different theatre cultures of India. They dedicate their life to this. And this is how they are repaid?" asks Ghosh. 
Apparently, artists haven't received their salaries for almost two years now. "They haven't received their salaries since 2015. Ever since the BJP government has come into power, they have introduced many other formalities and paperwork too. Are artists supposed to spend all their time doing paperwork and running from one office to another to get their salary now?" asks Ghosh. 
"My actors are now shifting to television"
Veteran theatre director Debesh Chattopadhyay, who runs a theatre group in Kolkata, mentions how 17 of his troupe members are finding it difficult to make ends meet. "First of all, the salary is too little. Moreover, we can't even depend on it anymore. Many of my actors are now doubling up as junior artists in television serials. The grant is meant to promote arts. How is this promoting theatre in any way?" asks Chattopadhyay. 
Chattpoadhyay, who gets a grant of Rs 10,000 as a guru, claims that this is hardly enough for him too. "But I have other sources of income. Many of these young artists dedicate their life to this craft," he says. 
Sanjeeb Pramanik,21, a resident of Ranaghat in Bengal, commutes 6 hours daily to participate in Chattopadhyay's theatre workshops. He is the only earning member of his family apart from his mother, who is a domestic help. He is one of the artists registered under the scheme. "I can earn a few hundred a day as a labourer , but I don't want to do that. It will hurt my craft. However, I have very few options left," says Sanjeeb.