What is it that you don't want to be a part of, neither can you leave it, and the only way out is to suffer silently? Sure, you must have guessed it by now. WhatsApp Groups.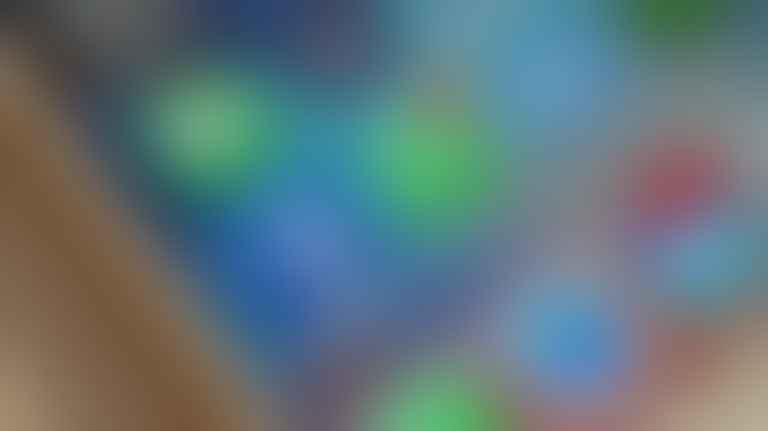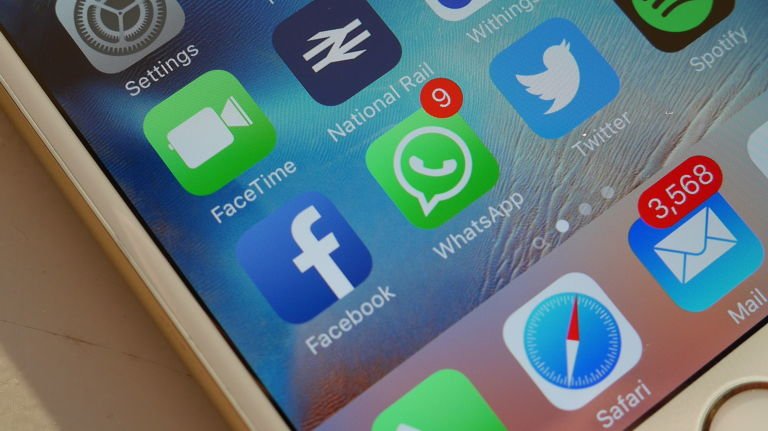 How about sharing the pain with these hilarious tweets and laugh out loud, because that's the best we can do when leaving the group is not an option.
Interviewer: Program banana aata hai?Me: Han..Interviewer: Program banane ke liye sabse phele kya create krte hai?Me: WhatsApp Group..

— Romz (@RomanaRaza) August 19, 2018
*gets added into a whatsapp group* *2 dumb messages later**mutes group for a year*

— not typical. (@JustinTWJ) August 22, 2018
I wish there was a way to leave silently without announcement! 😕#WhatsappGroups #irritating

— तृप्ति (@disney__friend) January 18, 2018
My phone got noisy suddenly. Just realized my "mute for 1 year" on whatsapp groups expired 😁#WednesdayWisdom #WhatsApp

— Piyush Sharma (@misterpiyush) August 21, 2018
Left my phone for literally two mins last night, come back to see this #whatsappgroups pic.twitter.com/Pg5pd6ernG

— Viran Solanki (@viran94) June 9, 2014
*Walks into an elevator and loses network* *Walks out of it after 20 seconds* '1,985,764 new messages' #WhatsAppGroups

— Lokesh Bahety (@lbahety) April 2, 2013
My only achievement so far is I m not part of any family whatsapp groupBaki to sab jhand hi hai

— illu_me_naughty (@sarcastic_akhi) December 14, 2017
Which part of the Constitution says that when 1 person in a family WhatsApp group sends shitty messages, everyone has to reply with 👏👏👏🙏🙏🙏?

— pnkj (@AskThePankazzzz) April 23, 2016
My oh-so-smart family is discussing my birthday surprise in a whatsapp group, I'm a part of. wow

— Ayeshay (@champagne_lassi) May 9, 2017
Being part of a family WhatsApp group https://t.co/0VGTfilM0P

— lil uzi pits (@MPatel__) December 12, 2017
Monday is like a 'Family whatsapp group' you don't want to be part of it but you can't escape it either.

— Sahar Siddiqui (@Saharsiddiqui8) November 20, 2016
The worst part of having to suffer bad jokes on extended family WhatsApp groups is realising that the same blood runs in your veins too.

— Moon (@moonsez) October 24, 2016
It's finally happened.The number of family Whatsapp groups I'm a part of has exceeded the number of families I'm a part of.

— frostradamus (@Nick_Frost) February 5, 2016
When you are added in a family whatsapp group pic.twitter.com/FHxo9ZhdLU

— SwatKat- The dancing human 💃 (@swatic12) November 14, 2017
Bass yahi dekhna bacha tha "Family WhatsApp group" may Frndshp Day wish kr rahe hai sab..

— Romz (@RomanaRaza) August 5, 2018
When your cousin added you to the Family whatsapp group.. pic.twitter.com/HZfIX0EtEO

— Romz (@RomanaRaza) July 28, 2018
When Someone Adds you in Family WhatsApp Group pic.twitter.com/jau2kZyxnd

— Vaibhav... (@lamevaibhav) July 15, 2017
Relatives: Beta Ek Chota sa Kaam tha..Me: Ji main thoda sa Busy hoon...R: WhatsApp Family Group PR Add kru kya...Me: kaam Bolo BC... 😂😂

— Vaibhav... (@lamevaibhav) September 17, 2016
The most accurate depiction of WhatsApp broadcasts and groups pic.twitter.com/o9CnL0i38V

— Eternal Bedhead (@eternlbedhead) November 24, 2017
* My uncle adds me in family whatsapp group*

Me after 2 seconds : pic.twitter.com/NKnp7n8oAw— Bollywood Gandu (@BollywoodGandu) April 26, 2018
Me: *tells mom somethin* "Dont tell khaalas tho"Mom: "Yeah ofc why would I?"Mom on WhatsApp fam group 2 min later: pic.twitter.com/DANtWACJbR

— Imaan Sheikh 🌈 (@sheikhimaan) September 14, 2016
Mom: Beta tmne whatsapp p family group kyun leave kiyaMe: pic.twitter.com/QyRAWkwJQi

— Shoaib Shakir (@Dutch_Oven55) September 21, 2018
Kids on WhatsApp make groups

Adults talk 1 to 1 on WhatsAppLegends make a group of 2 people to talk 1 to 1. 😂— Godman Chikna (@Madan_Chikna) May 5, 2017
Statutory Warning to all Whatsapp Group Admins !!#WhatsApp pic.twitter.com/uyL4SaVmjC

— Dostam (@dostam_comrade) September 28, 2018
Interviewer: Do U have any experience in a Leadership Role??

Me: Well..I'm an Admin of 3 Active WhatsApp groups.. pic.twitter.com/xgY10fivYU— Executive BREZZIDENT😎✌ (@Real_KING101) September 25, 2018
*checks phone for 1001 unread WhatsApp messages*.